National Honor Society service projects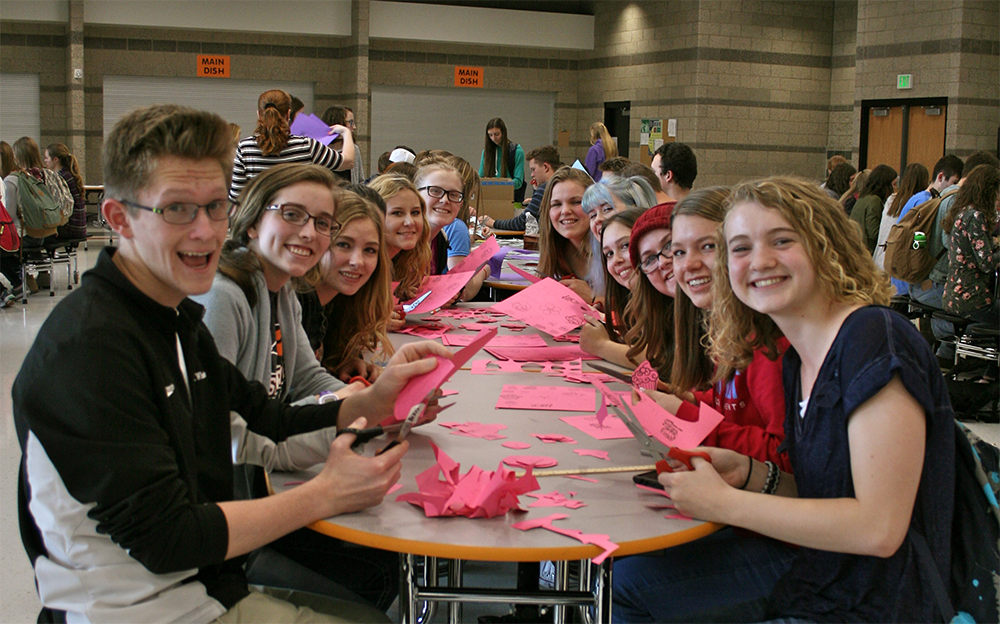 The National Honor Society at Skyridge High School has been busy with service projects benefitting local charities. At over 200 members strong, the group is enjoying success in serving others while gaining skills in group leadership and teamwork.
In January the NHS worked with Little Hats, Big Hearts. Students were asked to make and collect hats for children suffering from heart disease.
About 1,100 hats were collected and project manager Mark Foster made sure that all the hats were clean and ready for the group project on January 31. Members organized and marked the hats by size and then packaged and labeled them. At the same time members tied fleece blankets.
On February 21 members worked at stations to cut, fold, organize and package card kits for residents of local nursing homes. The card project was inspired by NHS's visits to rest homes during December in which they spent time with the residents playing games, singing Christmas carols, and just talking.
Project manager Betty Zhou realized that many residents enjoy making cards and doing crafts but may struggle with cutting or coloring. The NHS students did the labor intense parts of the project and packaged the pieces together for all sorts of holiday cards as well as birthday cards, get well cards, and thank you cards.