Lehi woman receives BSA Silver Beaver Award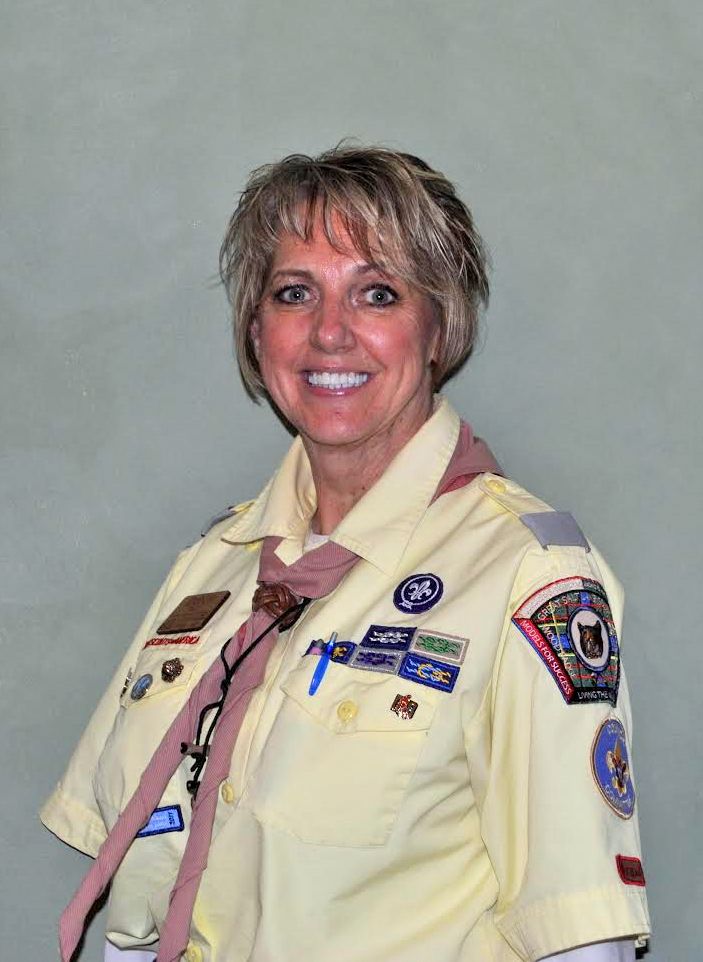 The Boy Scouts of America created the Silver Beaver Award in 1931 as a council-level distinguished service award. After 25 years serving in different areas of the Boy Scout program, Debbie Neff of Lehi will receive the Silver Beaver Award on March 7 in a recognition ceremony in Bountiful, Utah.
Debbie Neff was new to scouting in 1992 when she was called to be a den leader over the Bear Scouts. It wasn't until 2001 when Neff served as Assistant Scout Leader with her husband that she really caught the vision of the scouting program. Since she wasn't allowed to go on the monthly campouts with the scouts, Neff put herself in charge of all the paperwork, making sure each of the boys had the correct documentation for the merit badges they earned and the proper signatures. She could see that each merit badge they earned made the boys a little more confident. "I love helping young men glimpse their potential to be great husbands, fathers, and leaders," said Neff.
Debbie Neff created her next calling in scouting, Advancement Chair. She became qualified to approve Eagle projects by attending classes. Out of the dozens of Eagle projects Neff approved, only two of the young men didn't end up getting the Eagle Scout rank. The Eagle projects are meant to teach the boys how to organize and lead a group in a worthy project. Neff loved seeing what the young men would come up with for their Eagle Projects. One of her favorites was a young man whose father passed away unexpectedly when the boy was only 15 years old. His mother came home from the hospital with her husband's personal effects in a plastic bag. The young man's Eagle project was to create beautiful boxes for a loved one's personal items when they passed away in the hospital. Neff knew the young man would own his Eagle project.
"Sometimes parents don't know what is expected of a Scout, what the program is trying to teach them," says Neff. "We're training these young men, but at a certain point parents and leaders need to back off and let them try." Neff believes that now more than ever boys need to get outside and go camping. She loves what she's done in Scouts and hopes to keep working with them. Neff is humbled to receive the distinguished Silver Beaver Award.