Alpine School District board member Carlson responds to pay raise query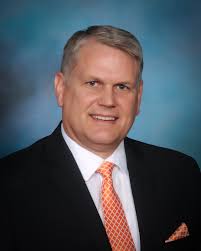 Jordan School District recently announced a pay increase for all school teachers in their district. The salary compensation package will total over $10 million and according to local news reports, Jordan School District's starting teachers will earn $40,000 in their first year, up from $34,500.
Alpine School District Board member Scott Carlson was asked if ASD is doing anything similar to the salary increases at Jordan School District, or if he felt ASD's ability to hire and retain teachers would be hampered.
Carlson issued the following statement: "ASD board and administration has been working for the past several years to improve the educational experience for both students and teachers.  The first priority was reducing class size. This occurred by reducing the student/teacher ratios and by hiring an additional 96 teachers beyond the student/teacher ratio numbers and assign them to meet targeted class-size reduction needs.
Throughout the past several years, ASD has continued to fund compensation increases for teachers and staff while covering increased costs for health care and the state retirement fund. ASD has been focused this past year, working with the teachers and classified employees to further improve compensation across the entire district and especially for those whose compensation is not competitive with the current employment marketplace. We expect to collaboratively develop a plan that continues to provide a total compensation package for all ASD employees that is equal to or better than the other districts in the area.
We are very appreciative of all our teachers and staff and are trying to compensate them the best we can, even though per student state funding is still lower than pre-recession levels. I expect that an announcement will be made regarding the ASD plan after the details are completed together with the teachers and classified employees."