LHS and SHS elect new student body presidents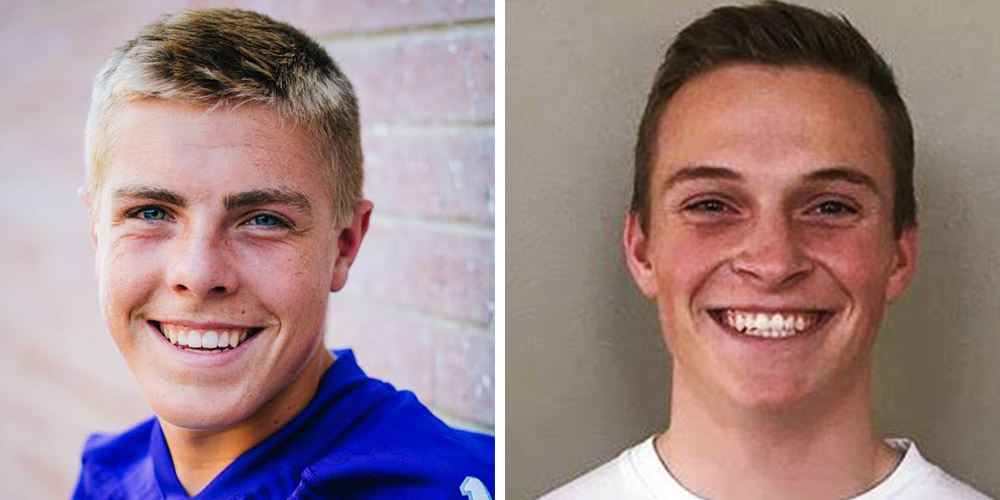 Within the last week, both Lehi High School and Skyridge High School elected new student body presidents for the 2017-2018 school year. From Lehi, Landon Mcallister was elected, and from Skyridge, Josh Hadfield. Both new student body presidents have big goals for each of their schools next year. Landon Mcallister, a current Junior at Lehi High School was elected on Friday, March 17. He has been involved in student council since he was in 6th grade at Meadow Elementary. In his opinion, the best thing about Lehi is the "kind environment,"
Landon said, "As the new student body president I want to help increase attendance at activities and get all of Lehi feeling that Pioneer pride. I really want to spread that purple love." Landon's future goals include serving Lehi to the best of his ability, and spreading friendship.
Josh Hadfield, a current junior at Skyridge High School was elected Friday, March 10 and will assume the role of student body president next school year. He has been involved in student council since the 8th grade.
Josh said he chose to run because he had new visions and ideas to implement into the Falcon culture and as student body president, he would be able to serve his school community. Josh says that the best thing about Skyridge is the new opportunities for everyone to be involved. His future goals include serving an LDS mission and attending BYU to study real estate and construction management.
We would like to congratulate these young men on their accomplishments and wish them luck in their positions next school year.