Lehi Arts presents Sister Act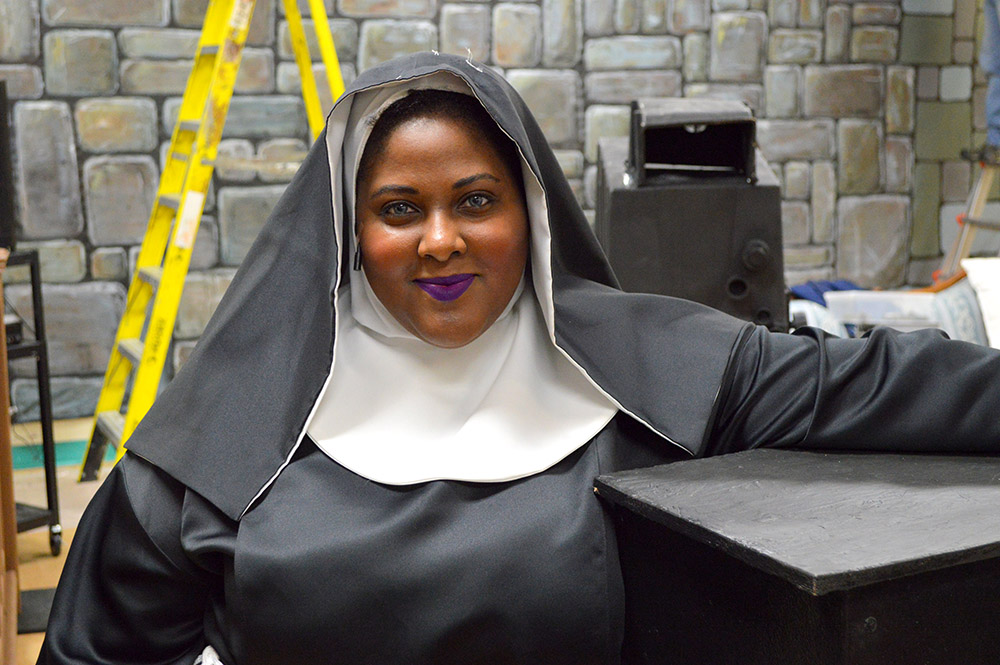 The musical "Sister Act" is about a woman, Delores, who witnesses a murder and has to go into hiding until she can testify against the murderers. She goes to a convent and disguises herself as a nun, where she transforms the choir and her life. There are sequins, bell-bottoms, giant wigs, and plenty of nun costumes to go with the high-spirited Lehi Arts production of "Sister Act," opening Thursday, April 6.
The Lehi Arts Council plans an entire year of shows and for the 2017 Spring Musical they picked "Sister Act." Unlike the Fall Musical and the Christmas show, the Spring Musical has only adults in the cast. Stage manager Erin Jeppson notes that the majority of the cast is new to Lehi Arts productions. Each of the nuns in the show got to pick their own back story. Jeppson says they really wanted to accentuate the sisterhood in this show. "Delores's life turns around for the good because of her association with women," said Jeppson.
The cast of "Sister Act" has carried that supportive feeling of sisterhood backstage as well. They're clearly having a great time in their flamboyant '70s costumes, singing gospel-inspired numbers. "Sister Act" runs for two weeks, Thursday through Saturday, April 6-8, Monday and Tuesday, April 10-11, and Thursday through Saturday, April 13-15. Doors open at 7:00 p.m. and the show starts at 7:30 p.m. There is no matinee. Get tickets at the door or online at www.showtix4u.com.