Lehi couple's "Old Home Love"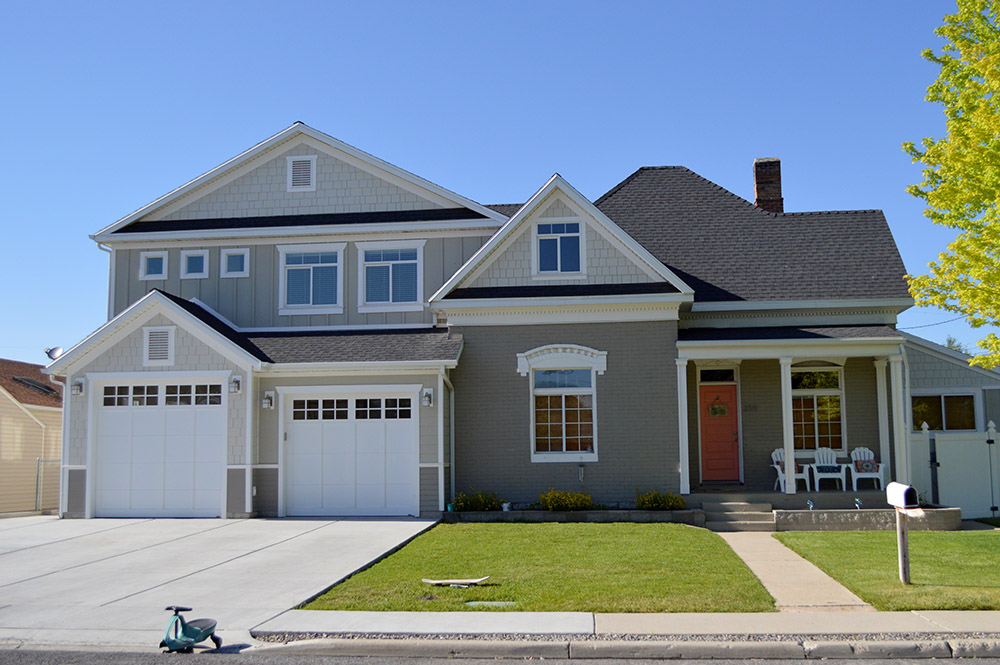 Tony and Carrie Goulding bought their old home in Lehi 10 years ago thinking they would fix it up a little, then flip it. The market crash in 2008 changed that plan. After seven years of work, their old home is no longer little and is much fuller with children and love.
The Goulding's home was built in 1912 and by the time they bought it in 2007, no one had lived in it for six months. There were cracks in the walls so wide they could see daylight through them. Mice had been living in the house and boldly scurried around even when someone was in the room. There was a lot of work to do. Tony is a pharmacist, but Carrie says he can do anything. They found house plans online and slowly set to work gutting the inside of the home and replacing the old wiring and plumbing in the evenings and on weekends.
During the seven years of building a 2,500-square foot addition onto their 100-year-old home, the Gouldings added five children to their family. (When they started out, they had one baby.) For a while, they had five children sleeping in one room. "It was like keeping a puzzle together to put stuff away. We could never have all the laundry done at once because there wasn't room to put all the clean clothes away," said Carrie Goulding.
This slideshow requires JavaScript.
Carrie Goulding has a great eye for style and she's found amazing deals on KSL.com so that flooring and furniture didn't end up breaking the bank. Carrie also knows how to encourage Tony to finish a project – she starts doing it herself. When Carrie didn't think she could stand the old paint on the outside of the house for one more minute, she got the paint she wanted and started doing it. Tony ended up finishing that project within a few days. The Gouldings got barn wood flooring they loved because it was left over from a Parade of Homes project and deeply discounted. Carrie found beds for the kids' rooms that only needed a little tweaking and the same color paint to make them look like a set.
Every room and every project the Gouldings have taken on over the years includes some details that shows their love, whether it's restored old furniture or painstaking wood paneling, or arched doorways to match the original arched doorways of their old home. Sometimes Tony and Carrie wonder if they should have just built a cement house they could hose down every night with all the wear and tear of living. "I feel happy when I'm home. I'm glad we've put so much work into it. It's good to try to teach kids to take care of things," said Carrie. Of course the Gouldings aren't done thinking up new projects for their home, especially since they've decided they are staying put for a long time.