LHS high-jumper ranked first in State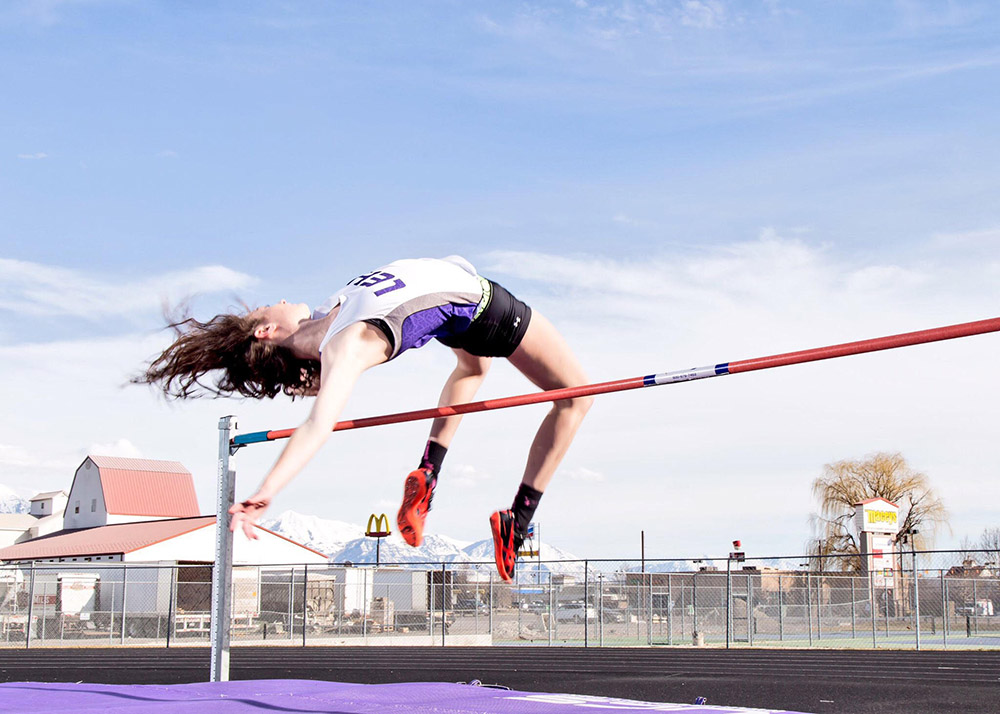 When Ginger Nelson, daughter of Mike and Debbie Nelson, was in 7th grade she wanted a cool sweat suit like her older sister, Megan. Megan played basketball for Lehi High School. "I didn't want to play basketball, but I knew everyone made the track team, so I joined the track team so I could get a sweat suit," said Nelson. That was the beginning of an adventure filled with trophies and awards in high jumping competition.
The first- time Ginger tried to high jump, her coach told her she was a "natural." Her form was perfect. She has augmented her natural ability with hard work and practice until, as a senior she is ranked #1 in the state. She placed first in the B.Y.U. Invitational, where she competed against students from all over the nation, and most recently placed first in region competition. Her personal best is 5'7".
Next year Nelson will attend Idaho State University in Pocatello, Idaho where she has earned a full tuition track and field scholarship.
She is now preparing for state competition. Her training regimen is two days of running, two days of lifting and one day of jumping. She claims she eats twice as much as an average person. "My dad and I have a common relationship with food," Nelson said.
Nelson has a 3.85 GPA and loves Mr. Seastrand and her sports psychology class. Her sports mentors are her three older sisters, Whitney, Lindsey, and Megan. Sports has been an important activity in the Nelson family and will continue to be as Ginger plans to compete on the collegiate level.