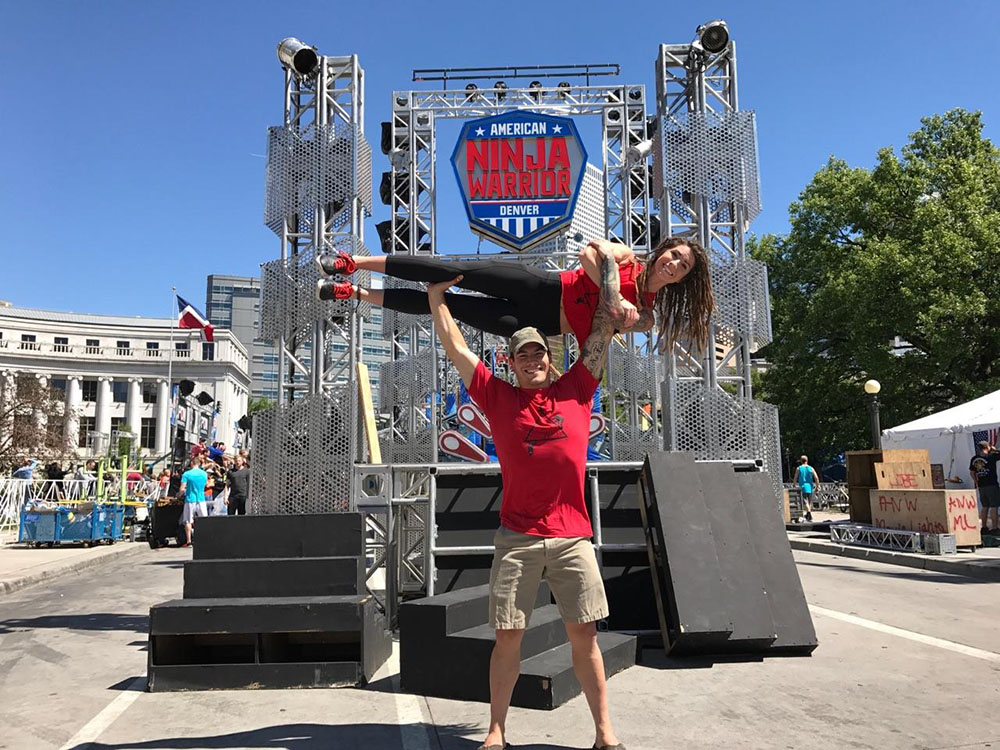 Lehi's Justin and Larissa Cottle are off to Denver this week after being invited to participate in auditions for NBC's popular television show "American Ninja Warrior."
Months ago, they submitted a video to the show's website and on April 22 they found out they were selected to participate in the qualifiers. The top fifteen qualifiers from Denver will compete in Las Vegas later this summer.
Both Justin and Larissa are 2011 graduates of Lehi High School. Justin served in the United States Marine Corps for four years and the couple lived in California where he was stationed. When he separated from the military, they moved back to Utah.
Meanwhile, Larissa's brother Zac Eddington had gotten involved in climbing and doing obstacle work and was a participant in American Ninja Warrior in 2015. While watching Zac, the Cottles caught the bug.
Larissa said, "When my brother competed I couldn't do a single pull up. Something awoke within me seeing the women competing and what they were capable of doing. I was inspired and now I can do 18-20 clean pull ups without letting go of the bar."
This type of event requires strength and a light body weight to be successful at completing the series of obstacles. The Cottles focus on clean eating with an emphasis on protein and work out several hours a day to build lean muscle strength. Carbs are an important source of energy and needed to get through the demanding obstacle courses.
"Playing with obstacles has sharpened my awareness, instincts, and coordination. I've never felt so strong and confident in my entire life. It's more than just fitness for me- it's a challenge for my body, mind and spirit," said Larissa.
Exercising has been an important coping tool for Larissa who says that she has battled depression since she was about 6 months pregnant with her daughter LaRae who is now three. The increased intensity of training to be a ninja has been what she calls "the healthiest medicine out there."
She continued, "You can hit an obstacle and fail and never try it again or you can hit it again and again until you conquer it. That's what I am addicted to. Mentally pushing yourself is half the work. Working out releases endorphins that help me make it through my days."