Round-Up week kicks off with races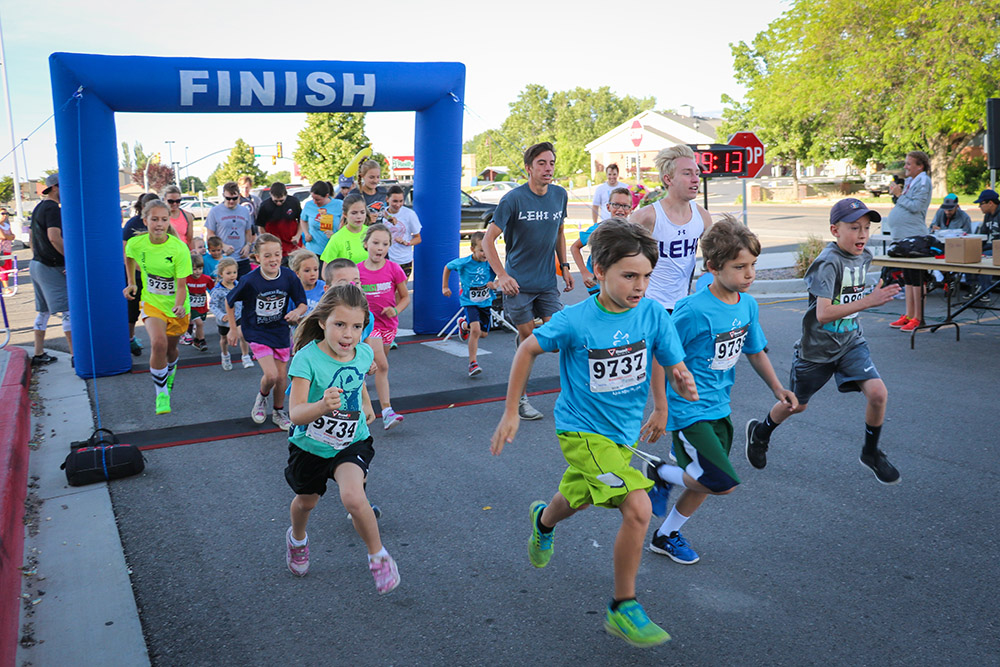 It was a windy morning, but spirits were high on Saturday, June 17th, as hundreds of racers from toddlers to grandparents, participated in the Lehi Round-Up 10k, 5k, and kids' mile.  Proceeds from the races benefited the Lehi and Skyridge High School's cross-country teams. The event was held at Lehi High School.
The winners of the 10k overall were: First place, Nate French, with a time of 40:10, second place went to Mark Rosewaren, 40:54, and third place was Markus Mozzi, 41.17. Female winners of the 10k were first, Megan Dinsdale, with a time of 42. 48, Rachel Morgan was second, 43:11 and Laura Lillywhite was third with a time of 44.08.
Winners of the 5k race were: First place, Kaitlin Struthers, with a speedy 18.55. Emily Barrett came in second, 19:08, and third went to Kristen Orgill, 20.07. Kaitlin Struthers' father, Lehi City employee Kim Struthers, came in sixth with time of 21:27.
The kids' mile winners were first place, Zach Rawlins with a time of 7:47, second went to Sam Brockbank 7:50 and third to Townsend Hall, who ran a 7:54 mile.
Muffins, chocolate milk, fruit and juice awaited the runners after they finished the race. The Lehi City Police department helped provide street safety during the race.