Girl Scout group's little free library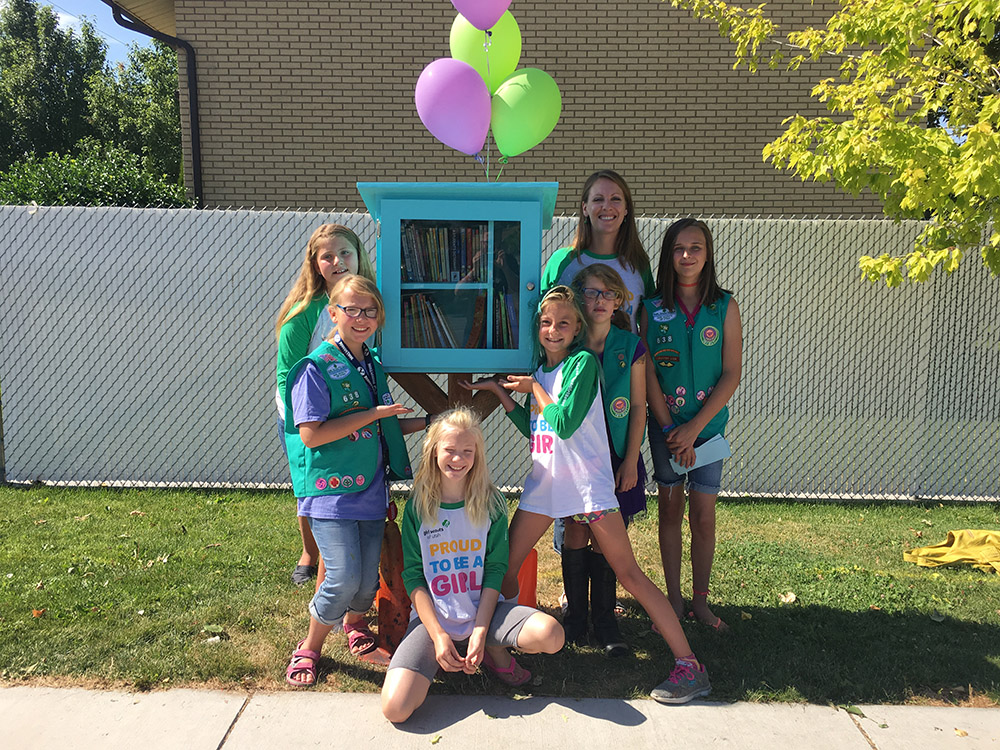 Lehi's Girl Scout Troop 638 has been working on their Bronze award all year and on July 3rd they had the grand opening of their little free library at Meadow Elementary School. The Bronze Award is the highest honor a girl scout junior can receive and the main qualification to earn it is completing a community project.
All year the troop looked at and worked out designs and costs. At the end of the school year, the girls did an assembly for the entire school and then worked with the principal and the school district to get the required permission. Matthew Elwood, a 2017 Lehi High School graduate, built the library with his mom, Amber Elwood. The purpose of the little free library is to encourage kids to read and to try new books.
According to Emily Felix, one of the girls in troop 638, the Little Free Library rules are:
Take a book, leave a book.
Ask your parents first.
No Lehi Library books.
Appropriate children's books.
Be kind to the library and the books.