Lehi K-6 schools explode in growth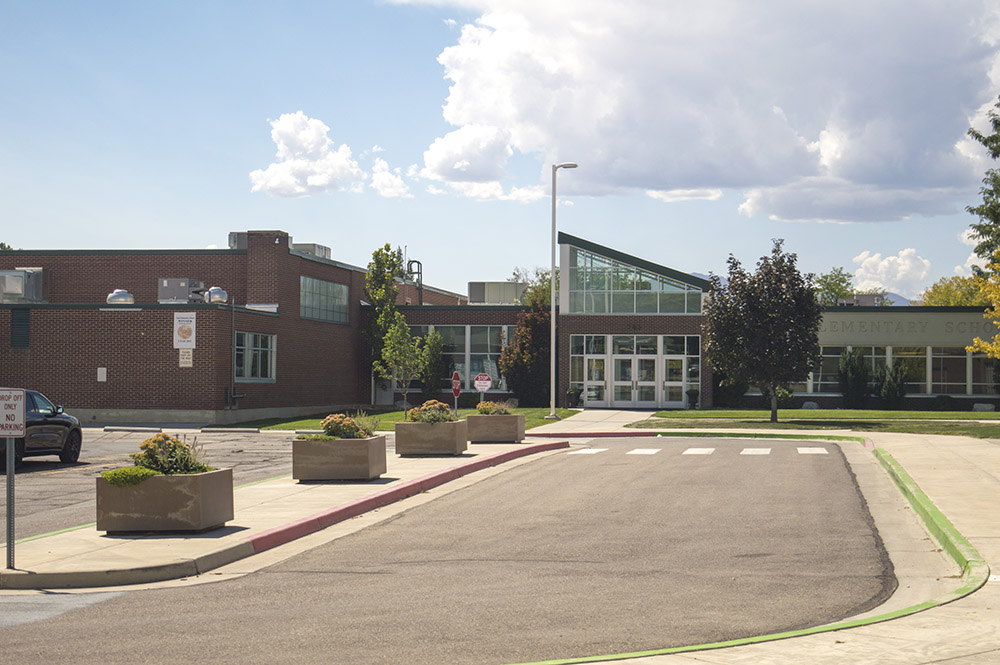 Elementary schools across Lehi are growing quickly, due to new families moving into the city and young families maturing to more school-aged children. New campuses are projected to absorb the growth as population numbers rise. With more campuses, schools are compelled to develop unique and attractive features, enriching student learning.
"We are anticipating explosive growth," reports Samuel Rencher, Principal of Dry Creek Elementary, adding roughly 100 more students this year, compared to last year. As new homes continue to be built near his campus, Rencher foresees the inevitable, "I expect my school boundaries to be at least three schools someday."
Traditional schools in Alpine School District aren't the only ones expanding. Charter schools also report increases this year. Principal Tricia Remington, of Lehi's Ascent Academy, anticipates a "15-20% increase over last year's enrollment," and Mark Ursic of Renaissance Academy expects a banner year. "We are on track to our highest enrollment numbers in over a decade, still accepting new students every day."
The Lehi Free Press surveyed head administrators from five Lehi elementary schools, nearly one-third of the elementary schools in our city. Four report double digit increases over last year, and the others are experiencing "steady" enrollment, maintaining numbers near full capacity. If our sample of schools represent the whole—and if trend continues—we would witness our elementary student body doubling in as little as five to seven years.
What explains the explosion? In a word—LEHI. All five schools draw eight in ten or more of their students from Lehi households. Well known to our residents, Lehi is one of the fastest growing cities in America. US Census data from five years ago showed Lehi in fifth place among all burgeoning cities. But the swell hasn't stopped. A 2017 report from Business Insider compared cities with populations over 50,000, ranking Lehi in the top 15 cities for growth.
Among the rumors of new campuses, there is one new school staking their claim in Traverse Mountain. "We have room for 600 students, when we do open," describes Kelly Tate, Board Chair of Ignite Entrepreneurship Academy, debuting 2018. As its name implies, students of the school will hone business ownership skills while learning traditional school subjects. Ignite looks to appeal to the families of the Silicon Slopes business community, perhaps becoming the alma mater of tomorrows tech giants.
Even well-established schools continue to add attractive new features. According to Alpine School District's 2016-2017 school directory, ten of their fifty-seven elementary campuses contain world language programs, several of these schools bordering Lehi. But multi-lingual learning may not be enough to stay ahead of the curve. "We are known, partly, for our Mandarin Chinese immersion program taught by native speakers," claims Ursic of Renaissance Academy. "Last year, we launched the finest space simulator in the state, to give our students a unique learning experience, and to cultivate their interest in science and technology."
As Lehi elementary schools multiply and evolve, so will our children's educational opportunities—even if students are required to sit closer together in the classroom.
Jared Barfuss is a resident and business broker of Lehi, covering business news for the Lehi Free Press. Reach him at LFP.Jared.Barfuss@gmail.com.