#10 ranked Skyridge Football continues winning ways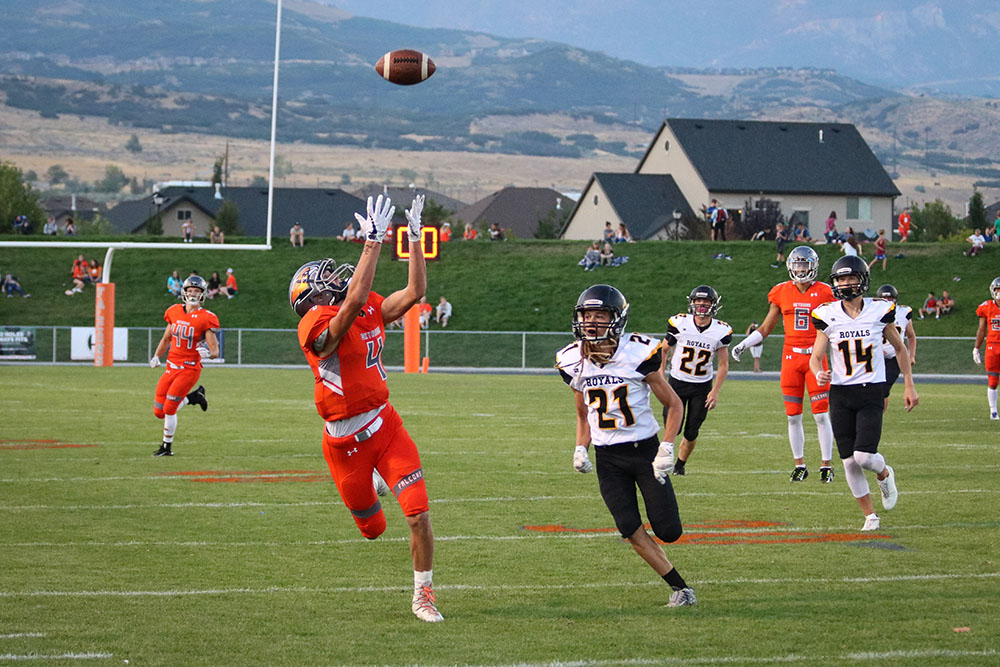 Skyridge won their home game against Roy, Friday, September 1st with a total shut-out by 35 points. Roy had a total of 193 all-purpose yards with two offensive fumbles. Skyridge Quarterback Jaydon Clemons threw for two touchdowns while running back sensation Ma'a Notoa ran for 106 yards and two touchdowns. Jairus Satiu blocked a kick and returned the ball for an additional touchdown. Skyridge made their first touchdown during the second quarter with a 30-yard pass completed for a touchdown.
At halftime, the score stood 21-0 with Skyridge in the lead. Skyridge completed two more touchdowns during the third quarter and ended the game with a total of five touchdowns, bringing the ending score to 35. This game puts Skyridge at 14th on state rankings and 7th in state class.
Skyridge is on a winning streak with a 3-0 overall standing and will play the Viewmont Vikings in their next game. The Vikings also have a 3-0 winning streak and are ranked 29th on state rankings and 10th in state class. Skyridge's average game points is 47.7 with Viewmont's at 22.667. They will play Friday, September 8th at 7:00 p.m. at Viewmont's home field in Bountiful.