Lehi participates in Utah State Fair traditions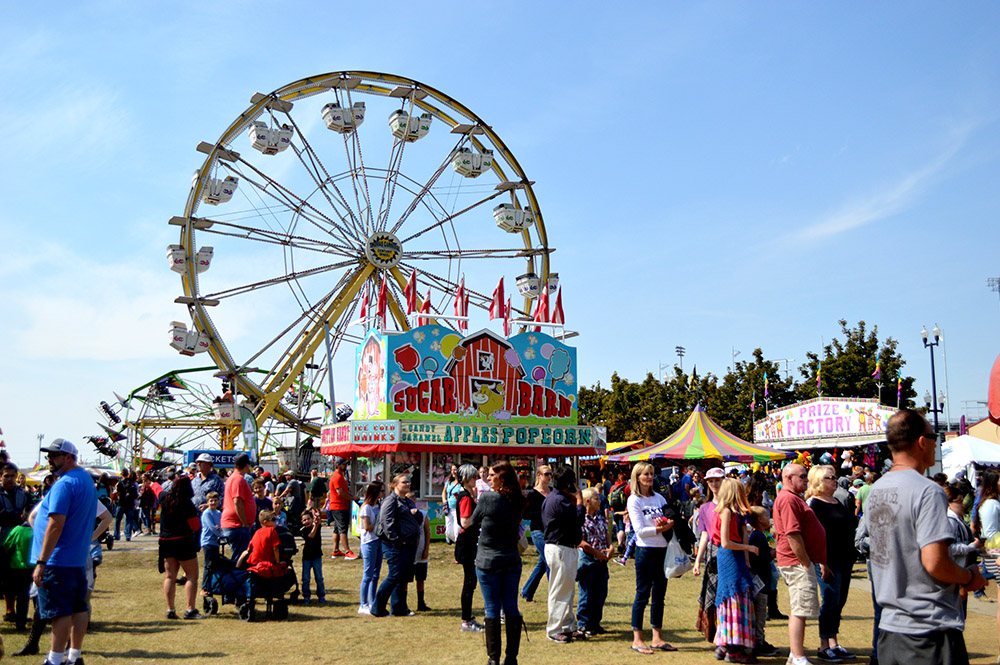 The Utah State Fair once again featured the best of just about everything in Utah, from a butter sculpture of American Gothic, to musical and dance performances, to cleaned and buffed livestock.
The annual state fair provides an opportunity for farmers to show off their best animals, earn money in prizes and at auction, and associate with farmers from around the state who share their passion. For decades, dedicated Lehi farmers have been taking their animals to the Utah State Fair. Lloyd Arnold continues his parents Lu and Jon Arnold's long tradition of showing pigs at the fair.
Lee and Janine Barnes have been taking chickens to the state fair for almost as long as they've been married. This year they had three chickens on Champion Row; Best Old English, Best Modern and Best Champion Bantam. The Barnes' belong to the Utah Fancy Poultry Association and they accrue points toward a Master Exhibitor with every win at a sanctioned competition. The Utah State Fair is one of the two sanctioned competitions in Utah every year. It takes a lot of years to get the 100 points for Master Exhibitor and Lee Barnes earned his this week.
"It's a crazy hobby, but it's fun," said Janine Barnes. "Every year I think, 'we can't do this again,' but it's like having a new baby – you forget how hard it was and only remember the good stuff." Janine and Lee and their granddaughter Allie Barnes spent the first five days of the fair getting up at 5:00 a.m.to do chores at home so they could be in the Poultry Barn by 8:00 a.m. at the State Fairgrounds in Salt Lake City. They stayed in the barn until the fair closed at 10:00 p.m. during the week and 11:00 p.m. on the weekend.
To keep the chickens looking their best, the Barnes' wash and blow-dry them. The goats, sheep, and cows are also washed and fluffed up with a blow dryer to keep them in top shape at the fair. For those working in the barns at the Utah State Fair, it's a sleep-deprived and difficult two weeks.
In each show barn at the Utah State Fair there was a winner from Lehi. In the Creative Arts barn there was even a Lego entry by two-year-old Alex Christiansen from Lehi with an Honorable Mention ribbon. Lehi City was well represented in the exhibits at the Utah State Fair this year.