Pioneers stomp West High School, Holker and Cooper shine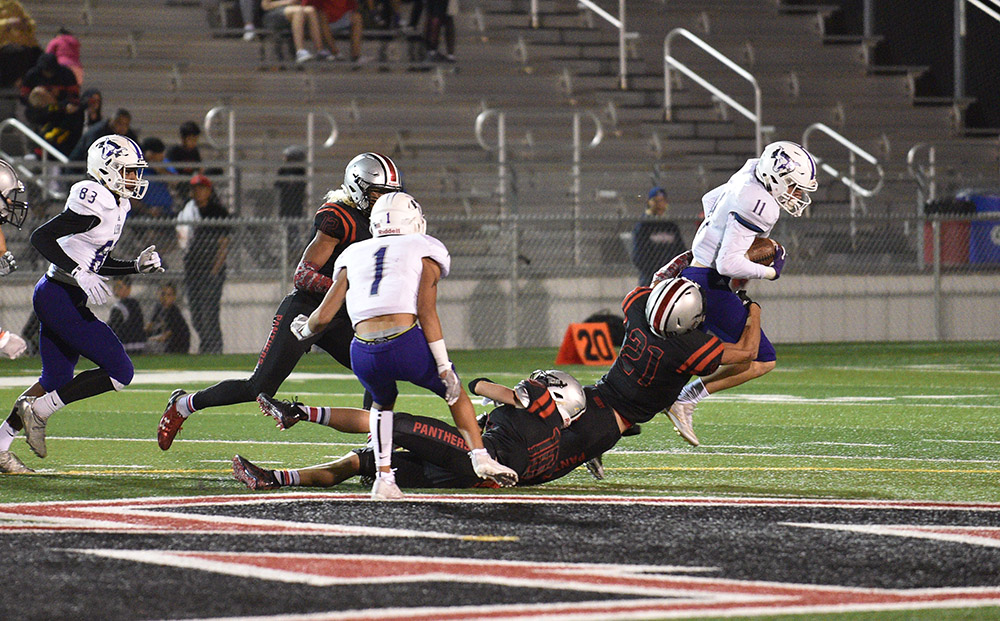 The Lehi High School football team were united and showed up ready to play last Friday night, September 29, against the West High School Panthers. After coming off on an impressive win against Olympus last week, it seemed the Pioneers were set on cruise control to beat West.
In the first quarter, the Pioneer defense proved to be a wall that West couldn't penetrate, and that advantage gave the Lehi offense a chance to score two touchdowns to take a 14-0 lead by the end of the first quarter.
With the help of a healthy Dallin Holker, who scored three touchdowns on the night, and Kade Moore, who scored two, it was plain to see that the Pioneers were going to take this win in dominant fashion.
By the end of the first half, Lehi had an extremely comfortable 28-0 lead, which gave Coach Ed Larson some flexibility to move players in and out, allowing younger classmen some action, and all the while keeping the West offensive attack, or lack thereof, at bay.
Going into the third quarter Lehi scored another touchdown, to extend their lead to 35-0. The Pioneer defense stopped the Panthers all night, forcing repeated Panther offensive mishaps. This allowed the Pioneers to control the ball most of the game. West's offensive or defensive coaching tactics were quickly shut down by Lehi's players on the field, and by the end of the game the Lehi football team walked away with a 42-0 win.
Lehi's Dallin Holker had a fantastic performance with 151 receiving yards and three touchdowns. He played a key role in lopsided Pioneer victory. Cammon Cooper threw for 5 touchdowns, 320 yards, and had a very successful night on the field as well.
The Pioneers now move to 2-0 in region play, and look to make it 3-0 against Highland on Friday at Highland. Attend to support the Pioneers in their next game.