Lehi remains unbeaten in region play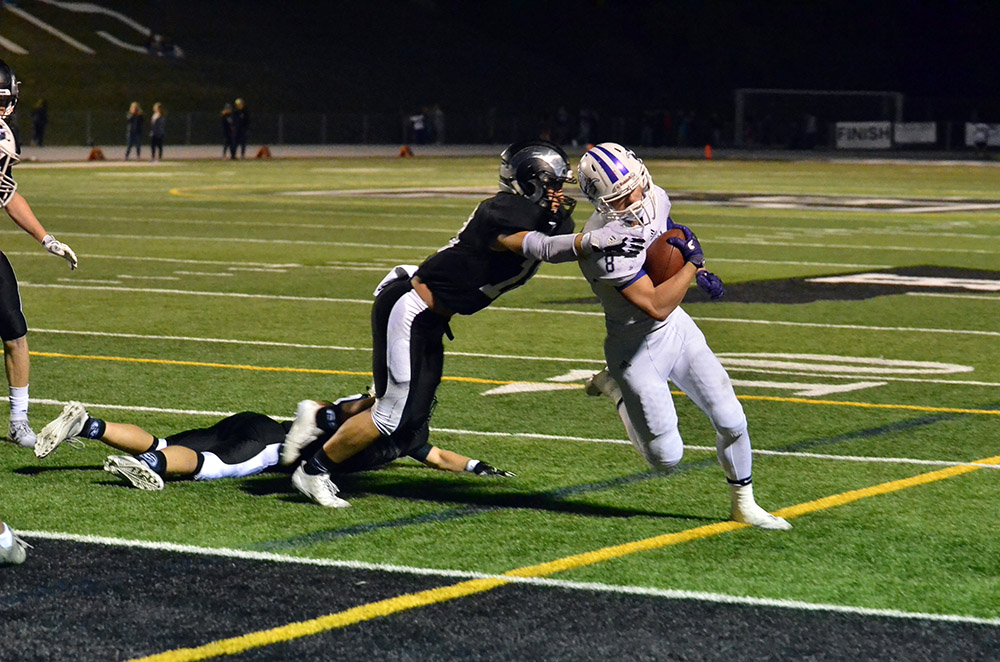 The Pioneers made the trek up to Salt Lake City to play Highland on Friday October 6, and were clearly ready to play. Starting out the first quarter with two touchdowns, the offense took advantage of the Rams' blunders and mishaps. Cammon Cooper connected passes to Kade Moore, Dallin Holker, and even ran the ball himself to stack the points on early.
Highland wasn't going to let the Pioneer's touchdowns go completely unanswered, scoring a touchdown of their own in the first quarter, making it a high scoring 14-7 opening to the match-up.
In the second quarter the scoring was almost identical to the first; with Highland scoring a touchdown, and the Pioneers putting another 13 points on the scoreboard, it was clear that Cooper's arm was dialed in to his receivers, and the Lehi offense had found the holes in the Highland defense.
\By the end of the first half, the score was 27-14 for Lehi.
After the first half, Highland made adjustments in the locker room. They came out and scored a touchdown to make the score 27-21. But Lehi quickly responded on the next drive by marching down the field, giving Cooper the chance to connect a pass to Kade Moore for a touchdown of their own.
In the fourth quarter the Lehi defense held the Rams down. Jaxson Southard helped the defensive cause, along with Trevor Wakefield and Braden Larsen. The entire defensive squad kept the Rams from scoring, putting the ball into Cooper and company's hands, which allowed Lehi to add six more points to the tally. The final score was a Lehi 40-21 win over the Highland Rams.
Lehi is now 3-0 in region play, giving a bright outlook as they get closer and closer to state. Every region game matters, and what matters even more is every region win, which Lehi seems to be handling just fine.
The Pioneers look to add another win this Friday at home against the Murray Spartans at 7 p.m.