Pioneer football wins region championship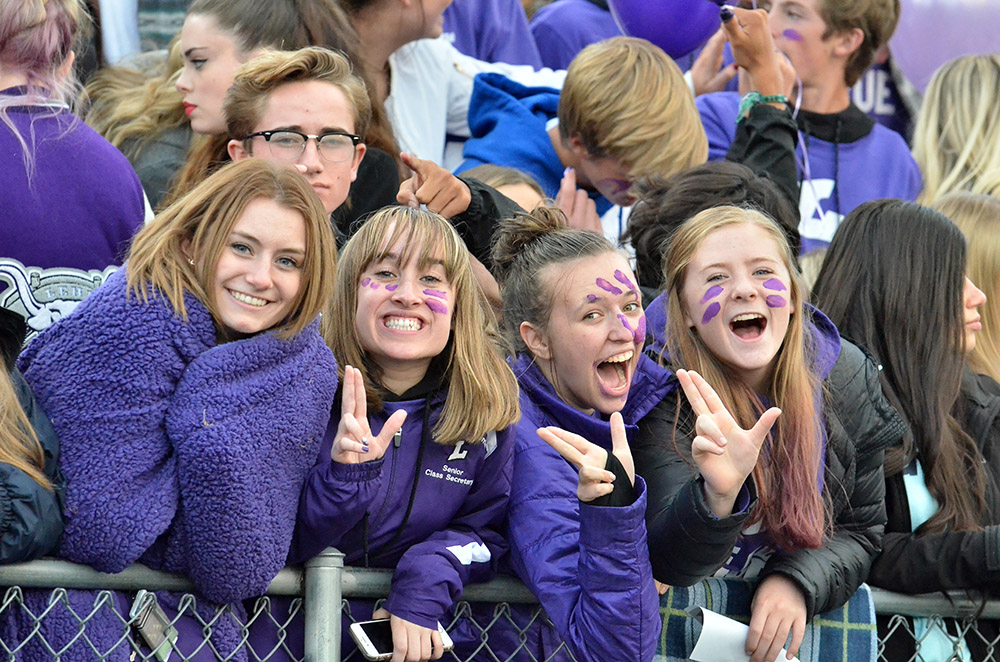 Last Wednesday, to kick off the long weekend, the Pioneers took the field against the Skyline Eagles. It was a classic high school football game. The air was crisp, the crowd was buzzing, and to make it all better, the Pioneers were competing to lock up their position as region champions.
In the first quarter, both teams came out swinging. It seemed to be a pretty balanced contest. Lehi opened the game by intercepting a pass from Skyline, only to end up having to punt after three plays. The Eagles drew first blood with a 20-yard touchdown pass to go up 7-0. That would be the extent of the scoring done in the first quarter.
In the second quarter the Pioneers came alive. Cammon Cooper began connecting passes all over the field. The Eagles had no way to respond to the Pioneer's aerial attack. Cooper threw three touchdown passes, one for 74 yards, to give Lehi a 21-7 lead going into the half. The Pioneers defense also came alive to help the cause. Lincoln Bunker intercepted the ball, and the defensive line constantly put pressure on Skyline quarterback, Tommy McGrath.
The second half began with another Lehi touchdown, giving the Pioneers an even more comfortable lead of 28-7. The Pioneer defense then came up with another big stop, giving the ball right back to Cooper and the red-hot Lehi offense, which led to yet another touchdown pass. The third quarter ended with a score of 35-7.
The fourth quarter gave Lehi the chance to score another touchdown, their last of the night, on a pass from Cooper. Cooper connected passes to Dallin Holker, Kade Moore, Jaxon Moody, and other key targets, giving Lehi the 42-14 win.
After winning the game, Lehi was awarded the region championship trophy. The players were excited, the crowd was excited, and rightfully so. It's been a long time since Lehi has even come close to winning their region, but with a great coaching staff, led by Ed Larson, a lot of people are excited to see what's ahead for the Pioneers.
Lehi takes on the Provo Bulldogs on October 27th for the first round of the state playoffs.