LHS runner Ryan Raff wins State 4A Cross Country title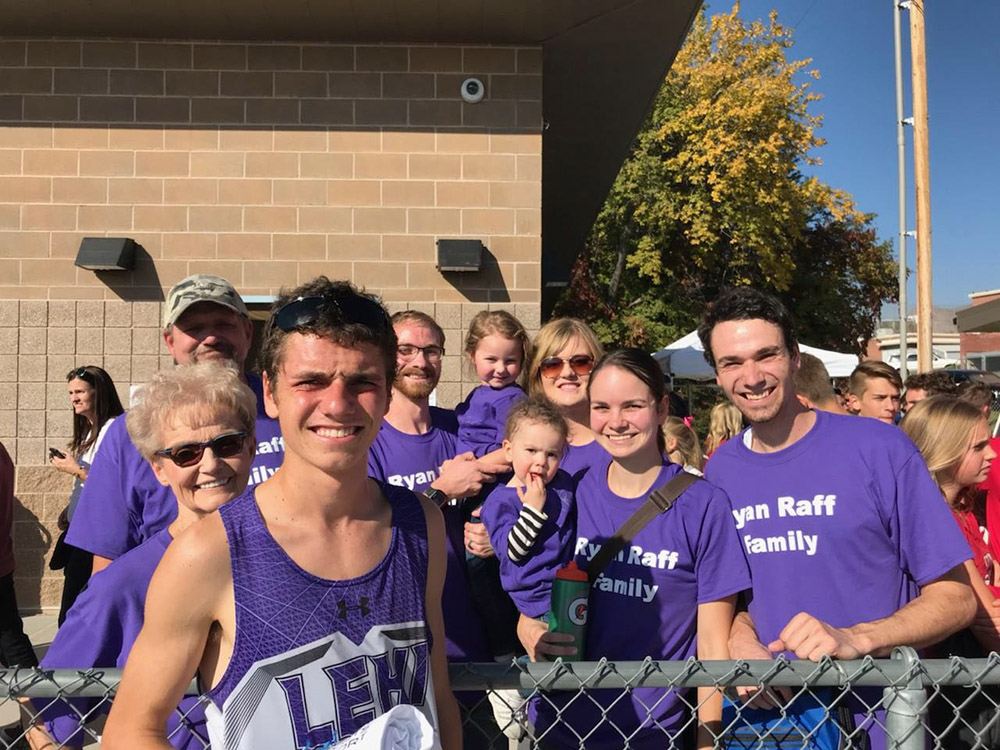 On October 17th, a beautiful autumn day, runners from around the state converged at Highland High School to compete in the state's cross-country competition. Lehi senior Ryan Raff emerged as the state 4A champion, beating his opponent by thirty seconds (14:59) in the three-mile race.
This was the final race he will run as a Lehi High School student but his career as a runner is far from over. In November he will compete in Arizona and if he qualifies, will advance to the national Nike cross country race in Oregon.
When asked to whom he credits his amazing success he attributes his family and coach, Chris Dorton.  Regarding Dorton, Raff said, "He knows what I need. He individualizes the program to fit the athlete. He is my role model and I trust him. I wouldn't be where I am today without Chris and my family."
At the end of the state race, Ryan's entire family was at the finish line wearing matching t-shirts. About his grandma, Lu Arnold, he says, "She is always there cheering me on and she always brags about me to other people."
Ryan has recently been named Prep of the Week by Mountainstar Healthcare, and KUTV.
Ryan is being recruited by all the division one universities in Utah, and schools outside Utah as well. He has talked with recruiters from Utah State, BYU, Weber State, Southern Utah University, and Northern Arizona. "There are two signing periods in Utah, one in November and one in April. I will have to decide soon."
Even with all the training and competing, Ryan is outstanding student and maintains a 3.9 GPA.