Softball dream team on winning streak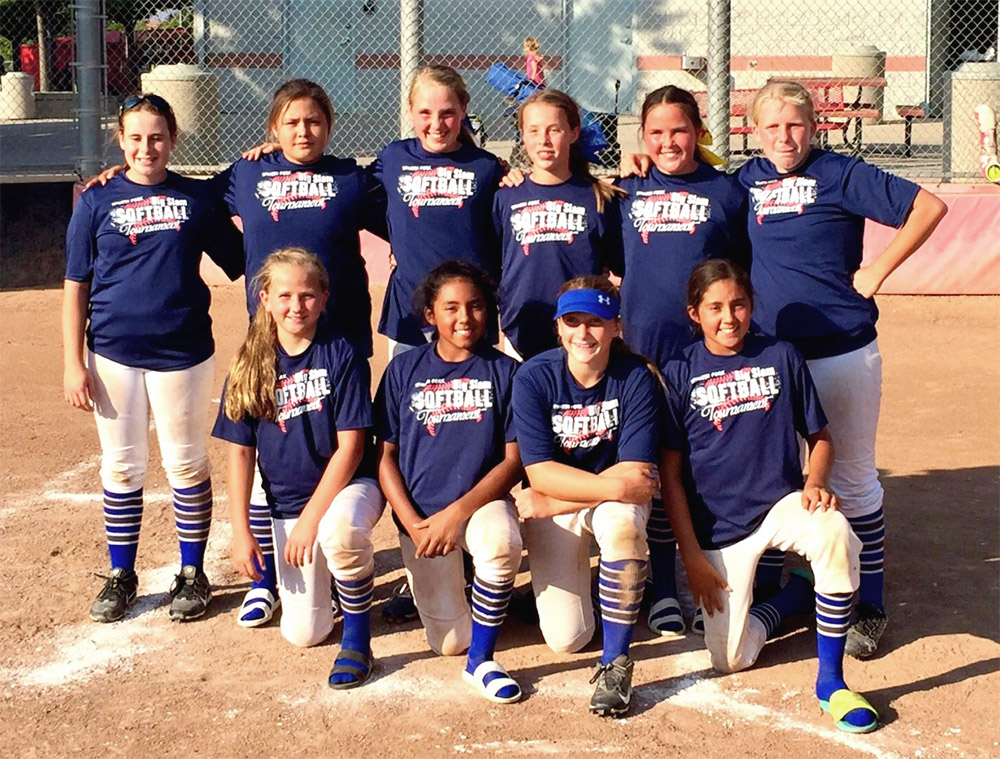 For Randy and Shea Barnes, softball is at the heart of their family and their marriage. When they couldn't find an accelerated softball team in Utah County for their daughter Kadynce to join, they decided to start a team themselves. The Utah County Wildcats, a 12 and under accelerated softball team, are currently 22-3 and making a big impression in the league.
Shea Day Barnes played softball in high school in West Jordan and went on to play at Colorado Northwestern Community College (CNCC) in Rangely, Colorado. Her father, Brad Day, coached her and came to all but three of her games when she was playing. Brad Day helps coach the Utah County Wildcats and he's never missed any of his granddaughter Kadynce's softball games. Randy Barnes played fast-pitch softball at CNCC and currently plays for Page Brake, a men's fast-pitch softball team out of Salt Lake City. Page Brake recently won the International Softball Congress (ISC) II Championship. Between Shea and Randy Barnes and Brad Day there is more than enough experience to build a winning team.
All the players on the Utah County Wildcats started out in the recreation leagues. Initially Shea and Randy had to find girls who wanted more of a challenge and a more intense softball league experience. Now the Barnes's have players trying out for their team. Other coaches have approached members of the Wildcat team, but the girls and their parents recognize they've got something special and they can't be lured away. "These girls know it's not about the individual. They have a bond that I've never seen with any other team. They're leaders and competitors," said Shea Barnes.
The Utah County Wildcats travel as far as St. George, Utah, for their games and tournaments. At a tournament last spring the team played five games in one day in St. George. Kadynce Barnes was pitching even though she was sick with a fever. The Wildcats had slipped into the losing bracket, but the team couldn't stay there. Shea asked Kadynce if she needed to come out, but the competitor in Kadynce was determined to stay in the game and she asked her Mom to give her the ball. The Wildcats ended up taking second place in that tournament at the end of a very long day of playing softball. "They're learning such valuable life lessons playing at this level," said Shea Barnes.
The end goal for Randy and Shea Barnes is to have their softball players develop their talent so they can play well beyond high school. Colleges are paying close attention to players in the accelerated league. Their seasons also allow for the girls to play on their high school teams. Right now the Utah County Wildcats are in sixth and seventh grade and seven of the players started with the team three years ago. They recently won the Last Stand Tournament and are undefeated in the regular season. Their team bond and love for softball makes them unstoppable.