Local florist celebrates forty years on Main Street with Open House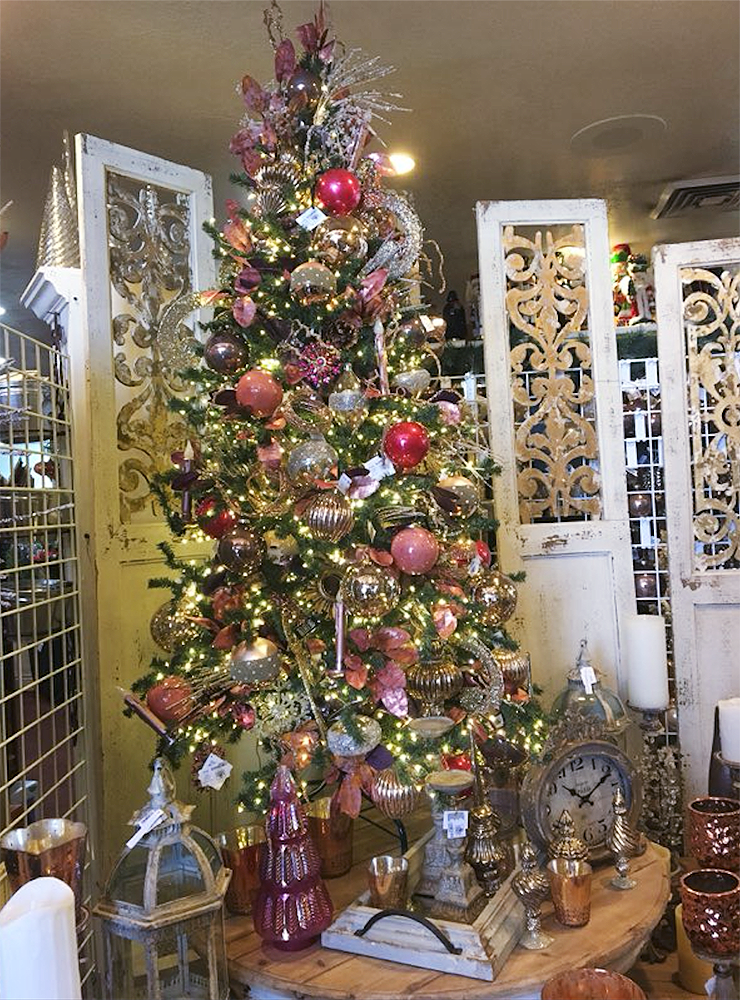 You may not be quite ready to start your holiday preparations, but you'll get in the spirit of the season if you visit Haws Floral on Lehi Main Street. This weekend, November 3-4, the oldest floral and gift shop in Lehi will celebrate the fortieth anniversary of their annual Holiday Open House.
Dave Haws is the owner and artist in residence at Haws Floral. At just 21 years old, he courageously opened the business in Lehi.  "It's a good thing I did it when I was so young; I don't think I would have started it if I was older." said Haws.
Haws is an artist to the core. He has a design degree from Utah State University and loves his work as the primary florist and head creative director at the floral shop. He has designed floral arrangements for many high-profile clients such as former governors Mike Leavitt and Norm Bangerter. Floral arranging and running this successful business has been his life's work.
One of Haws' many corporate clients is Younique. The local beauty product company that has grown exponentially in recent years, asks Haws to create colorful, distinctive floral arrangements for their many events, including large custom floral designs. He also designs beautiful wedding, social occasion, and funeral arrangements.
As a youth, Haws earned money for college as a cook at the Alpine Country Club and at a restaurant in Logan. His floral business was self-funded, and Haws has always worked long hours. Shirley Haws, Dave's mother, may have shared some creative genes with her son. She started a craft store in Lehi in the seventies. When asked if he ever gets tired of his work, Haws answers, "I love my job. I wouldn't mind retiring, but what would I do? I've done this my whole life."
This weekend's open house is a holiday tradition in Lehi, and this year marks forty years. Haws has kicked off the season with several beautifully themed Christmas trees in his shop. You'll find an elegant tree decorated in peaches and creams, a nostalgic Santa themed tree, and many unique holiday decorations. The open house is Friday and Saturday, 9:00 AM- 6:00 PM.