FamilySearch moves into Lehi offices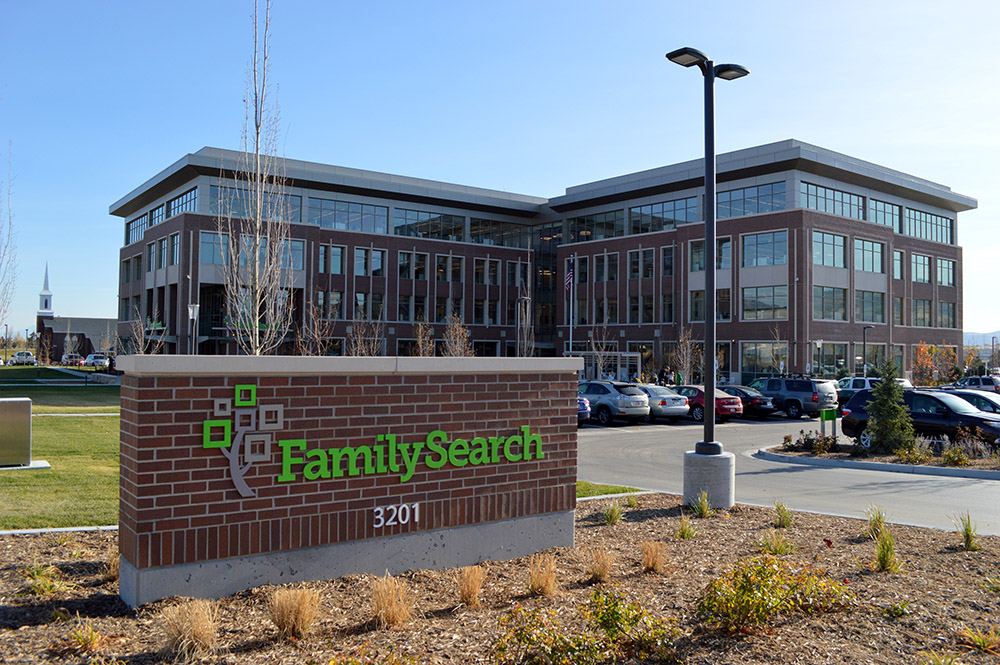 The Church of Jesus Christ of Latter-day Saints' online family history research program is used all over the world. FamilySearch is on the cutting edge of genealogy research and now it has a beautiful new building in Lehi.
Until early October of this year, FamilySearch employees were in two different buildings on the old WordPerfect campus in Orem, Utah. Some departments were even split between the buildings, making face-to-face communication and meetings difficult. Part of the FamilySearch team also had their offices at the Joseph Smith Memorial Building in downtown Salt Lake City. Now all FamilySearch employees are in the four-story brick building on Garden Drive in Lehi, with a view of the Jordan River and the Thanksgiving Point Golf Course. The LDS Church originally planned for a larger, U-shaped building to house their FamilySearch offices, but residents in the area were concerned about the size of the building and the added traffic to their neighborhood. The LDS Church modified the plans for the FamilySearch building, cutting the size by about one-third.
With more than 300 employees, FamilySearch was justifiably concerned about the traffic situation near their new building. Employees are strongly encouraged to take the Frontrunner train, which has a conveniently located stop across the street from the new building. With employees coming from the north in Woods Cross and Bountiful as well as from the south in Spanish Fork and Salem, Frontrunner is great option. Even with some employees commuting by train, the parking lot at the new FamilySearch building is full every day.
The new FamilySearch building has a very open feel inside; the fourth floor outer walls are floor-to-ceiling windows providing a 360 degree view. The main floor will eventually include a Family Discovery Center similar to the one on Temple Square in Salt Lake City. Guests will be able to use tablets at different docking stations and find out more about their ancestors and record their own stories. Construction on the Family Discovery Center will be completed in the next few months.