Outstanding Eagle Scout Awarded to Police Chief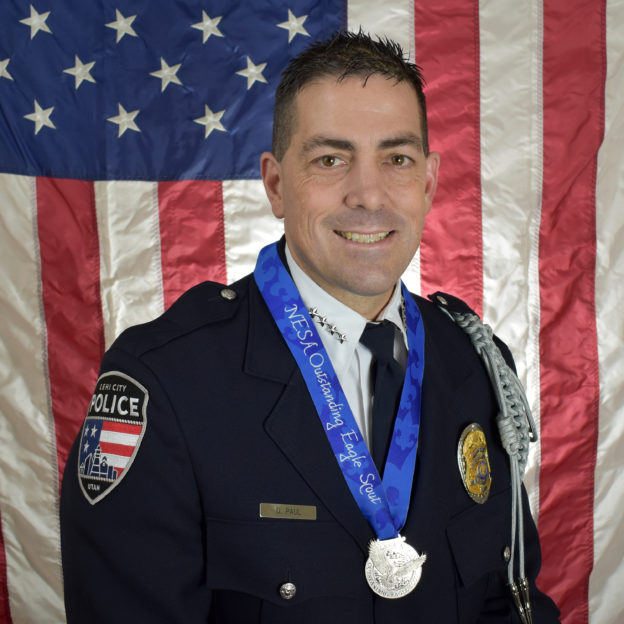 Lehi Police Chief Darren Paul was honored Thursday, October 26, with the Outstanding Eagle Scout Award by the Utah National Parks Council of the Boy Scouts of America. The award, which recognizes a lifetime devotion to profession, avocation, community, and beliefs, was presented at the annual Celebration of Eagles event at the Provo Marriott Hotel Ballroom.
Unlike the Distinguished Eagle Scout Award, which is a national award, the Outstanding Eagle Scout award recognizes outstanding achievement at the local, state, or regional level. Their service often comes "at great sacrifice to themselves and their families," according to the National Eagle Scout Association.
The award is presented with the highest level of honor and is recognition worthy of a lifetime's accomplishments. "The eagle scout award has been a great blessing in my life," Chief Paul said. "The community service, eagle scout projects, and merit badges played a part in shaping who I am and forging lasting friendships."
Chief Darren Paul is a fourth-generation police officer and has been with the Lehi Police Department since 1994. He was promoted to police chief in 2014. Chief Paul earned the Eagle Scout Award and has continued to serve in the community and the scouting program. He currently serves as scoutmaster.