Hero Highlights: Lehi's own Diane Cardon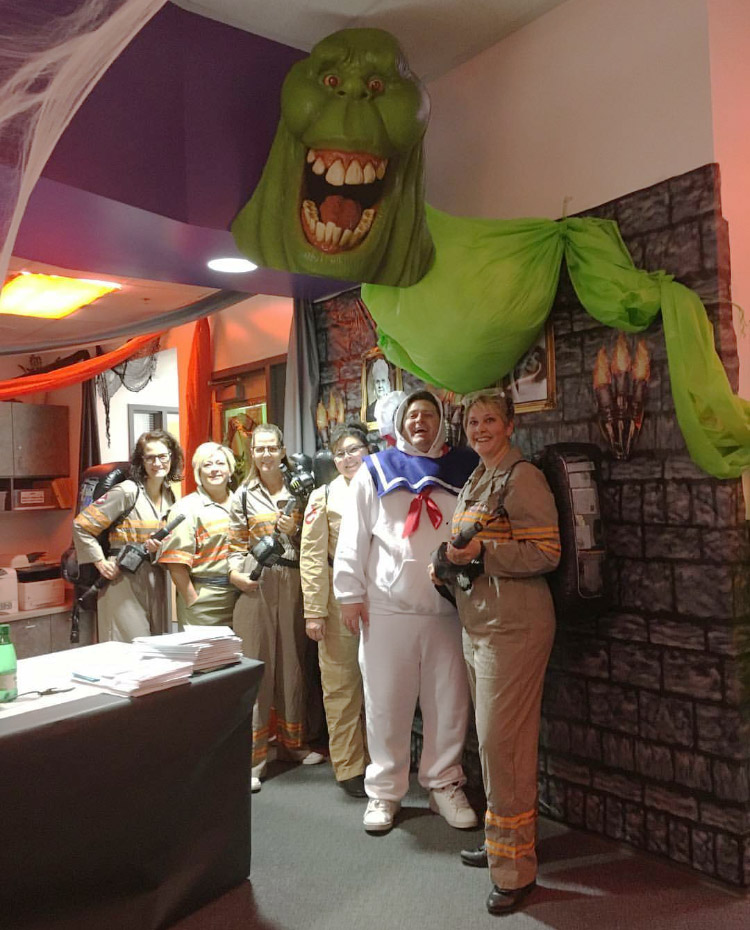 It goes without saying that high schoolers and adults don't celebrate and appreciate the Halloween holiday as much as their younger children counterparts. However, one Lehi High School staff member takes it upon herself to bring the excitement and joy to LHS students and staff members with her annual front office decorations.
The simple act of bringing a smile to the faces of those who are around her with her zest for the holiday is what has earned Lehi's own Diane Cardon the title of "Miss Lehi's Hero Highlight of the Week."
Diane was nominated by a close friend who said, "The decorations Diane does are immaculate. She spends hours getting the office ready for Halloween day, and it looks as though it came straight out of a movie." Diane has been decorating the Lehi High School front office for about 10 years.
Each year she chooses a different theme to decorate the office including Alice in Wonderland, where she was dressed as the Queen of Hearts, Under the Sea, Hocus Pocus, clowns, Ghostbusters, and the Kraken from Pirates of the Caribbean. Her co-workers in the front office also join in on the fun, wearing costumes to correlate with the theme every year.
LHS Financial Advisor Tiffany Leavitt said, "Diane puts her heart and soul into this school, and it's never more evident than at Halloween." Diane says her favorite theme was when she decorated the office as the Kraken. She adorned the walls with sails and modeled it to look like a shipwreck. Diane also wears intricate costumes to go along with her themes which she sews all by herself.
In addition to her contagious Halloween spirit, Diane is also a fantastic LHS employee. She is the front office secretary and will be the first one seen to wear purple every Friday. According to her co-workers, Diane is "full of Lehi spirit" and "one of the hardest workers at LHS." She constantly makes sure that the administrators have everything they need to be successful and won't hesitate to put a smile on the faces of all with whom she comes in contact.
"She is so talented, I don't know how she does it," said front office worker Kristol Webb. Diane has also kept Lehi's traditions alive by building a one-of-a-kind Boy Scout float for the beloved miniature float parade, which she carved out of styrofoam.
Diane's infectious spirit both at Halloween and all year long prove to be a heroic act by brightening the day of all who pass by the front office. Thank you, Diane, for being a local hero!