Tolero Pharmaceuticals opens new headquarters in Lehi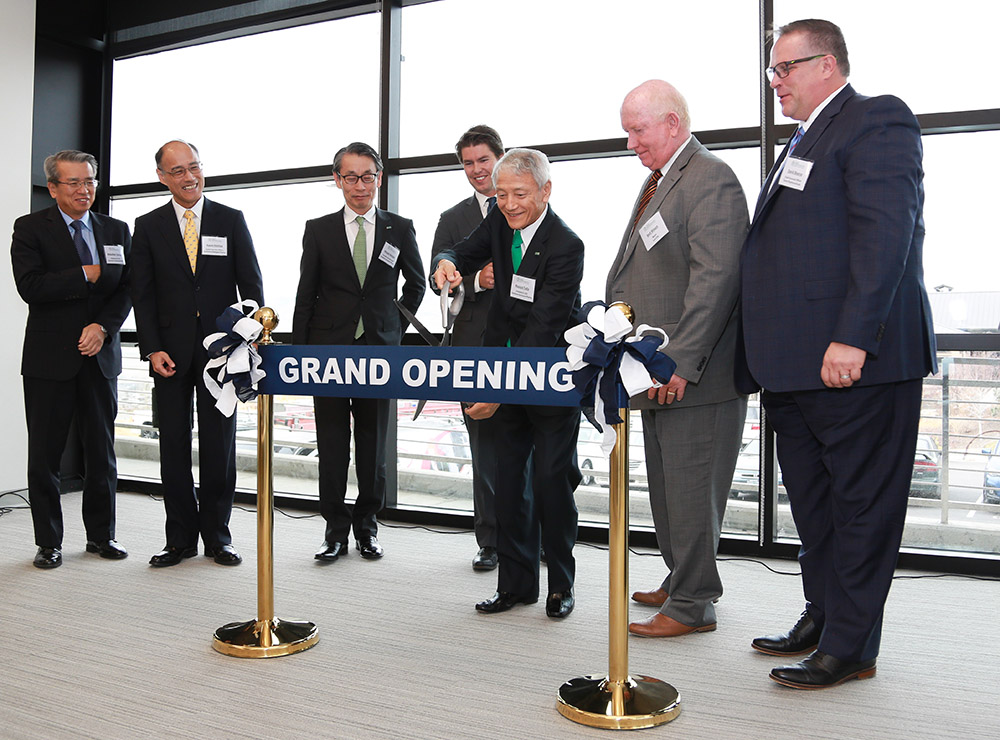 November 10, 2017, Tolero Pharmaceuticals, Inc., a clinical-stage company focused on developing treatments for hematological diseases, unveiled its new headquarters at 3900 North Traverse Blvd in Lehi, Utah. To inaugurate the facility, Chief Executive Officer and Founder, David J. Bearss, Ph.D. was joined by leadership from Tolero's parent company, Sumitomo Dainippon Pharma Co., Ltd., representatives from the Leukemia and Lymphoma Society, and dignitaries from state and local governments, for a ribbon-cutting ceremony at 10:00 a.m.
"On behalf of all our employees, I am pleased to be a corporate citizen of Lehi and proud to call Utah our home," said Dr. Bearss. "Opening a new headquarters and cutting-edge research facility underscores Tolero's commitment to science that may make a difference in the lives of cancer patients across the country, in the state of Utah, and here in our own backyard."
Tolero has been headquartered in Lehi since its inception in 2011. Tolero's new facility includes a research laboratory where the company will continue to advance its pipeline of potential treatments for acute myeloid leukemia, and other cancers.
Tolero is a clinical-stage biopharmaceutical company researching and developing treatments to improve and extend the lives of patients with oncological and hematological diseases. Our diverse pipeline targets important biological drivers of blood disorders to treat leukemias, anemia, and solid tumors, as well as targets of drug resistance and transcriptional control. Tolero is based in the United States and is a wholly owned subsidiary of Sumitomo Dainippon Pharma Co., Ltd., a pharmaceutical company based in Japan.
Additional information about the company and its product pipeline can be found at www.toleropharma.com.