LHS and SHS football players dominate All-State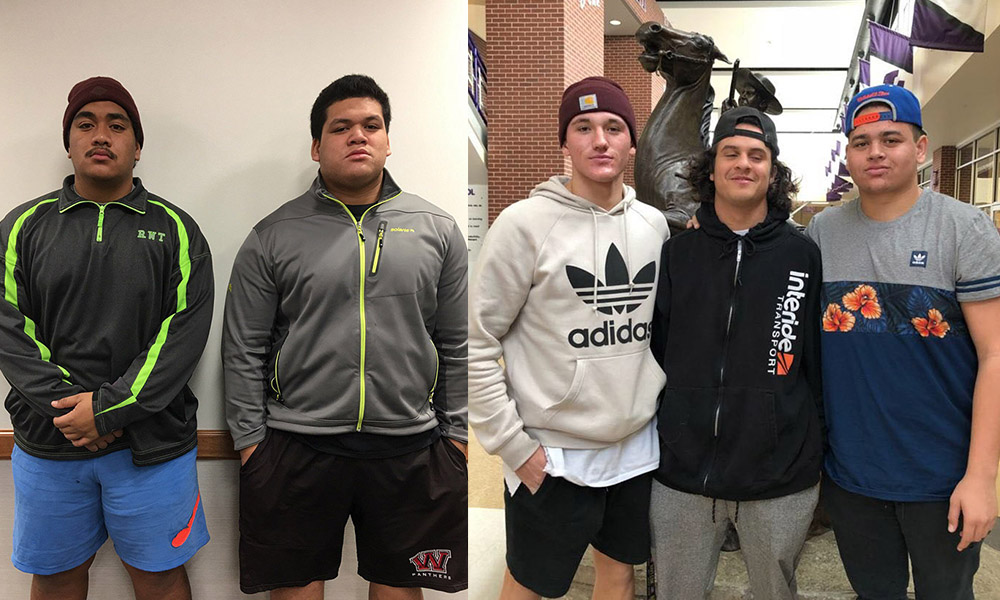 In addition to Cammon Cooper (Lehi) being selected Mr. Football and Utah Gatorade Player of the Year, and Dallin Holker (Lehi) 5-A MVP, seven other players from Skyridge High School and Lehi High School were named to the Deseret News All-State First Team:
Wide receiver Kade Moore (Lehi) caught the football for a total of 1,365 yards and 20 touchdowns.
Offensive tackle, Logan Sagapulo (Skyridge) 6'3" was dominant in Skyridge's success.
Defensive tackle, Drake Knowles (Lehi) had 65 tackles and 3 sacks.
Defensive tackle, Charles Raass (Skyridge) 20 tackles, 9 TFL and 2 sacks.
Middle linebacker, Jeremy Hansmann (Lehi) 105 tackles and 2 sacks.
Corner back, Alex Palmer (Skyridge) 3 interceptions, 22 passes defended.
Safety, Will Overstreet (Lehi) 74 tackles and 3 interceptions.