Expressing through art: Yeti Film Studios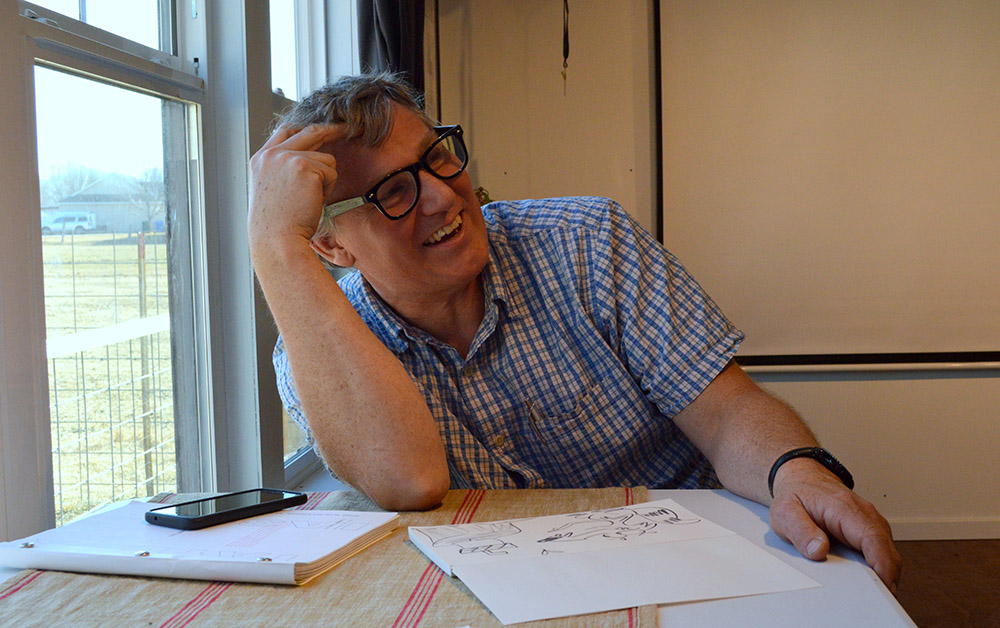 Moroni Taylor has been telling stories with his drawings for more than 25 years and now he's created his own studio here in Lehi to share his gifts and professional knowledge. Yeti Film Studio (www.yetifilmstudio.com) is offering workshops for cartooning, making animated movies and TV series for kids as young as 10, as well as professional training in 3D character animation and storyboarding for feature films for people who are college-age and older.
The last film Moroni Taylor worked on for Blue Sky Studios is "Ferdinand," which is still in theaters. The large shed in Taylor's backyard where he's built his studio is filled with memorabilia from the many other projects he's worked on; little character statues from "The Peanuts Movie" and the "Ice Age" movies, original drawings from "Horton Hears a Who!" and computers filled with storyboard drawings from both "Rio" movies and "Epic." Taylor and his wife have added silly touches in unexpected places in the light-filled shed, like a small gnome sitting in the rafters. The windows look out onto a field with cows grazing. It's the perfect space to be creative.
Moroni Taylor started his career at Warner Brothers Studio in California after going to California Institute of the Arts. The animation style at the time was what Disney was using for movies like "The Lion King" and "Beauty and the Beast." Taylor was frustrated trying to do animation that he didn't really even like when he found a small studio looking for storyboard artists. Desperate for a job, Moroni told the studio he could do storyboards (even though he'd never tried) and they hired him on the spot. He ended up working on "The Brave Little Toaster 2," but more importantly Taylor found that storyboarding was what he was good at and he wanted to do more of it. Soon after, Taylor talked himself into a job at Warner Brothers where he did the storyboard for "Quest for Camelot" and other movies.
A friend of Moroni's suggested he come to New York and work with a new studio, so Taylor and his family moved to Connecticut, where they lived for 17 years while he worked on dozens of movies for Blue Sky Studios. It didn't always look like a smart move – after the first Ice Age movie the studio laid everyone off. When the movie ended up making a lot of money, they hired the artists back and made more movies, much to Moroni Taylor's relief.
The landscape for animated movies has changed drastically in the last 25 years. "My ultimate goal is to start a studio here in Utah. Streaming right now is huge – there's this voracious appetite for animation. The audiences want more. There are so many places now where an artist can really thrive," said Taylor. "It's not about the production value; it's about how good the story is." Taylor worked with interns at Blue Sky and found himself teaching and mentoring a lot, so having workshops and classes as part of his Yeti Film Studio is a perfect fit. "When we'd look for storyboarding artists at the schools when we were recruiting for Blue Sky, no one was ready to start drawing right out of the gate. There was a gap in the learning because schools aren't really teaching it. The animation studios really don't care if you have a degree," said Taylor.
The classes and workshops at Yeti Film Studio are small so that Moroni Taylor can give each student the attention they need. "Drawing is the quickest way to express an idea. It doesn't matter what your drawing style is, I'm going to teach how to tell a story with those drawings."