Missouri Star Quilt Company to make a stop in Lehi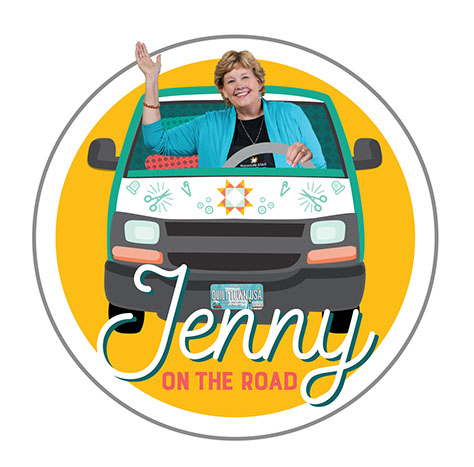 In 2008 the Doan family started a quilting business in Hamilton, Missouri. They had one building in the struggling downtown area where people could buy quilting supplies and get their machine quilting done. They added an online shop during that first year as well. The Doan family's budget was small and they had to get creative to make their business grow. Jenny Doan, matriarch of the family, began teaching quilting techniques on the business's YouTube channel. Today Jenny Doan is a YouTube sensation with millions of views and the family business, Missouri Star Quilt Company, has single-handedly lifted Hamilton, Missouri out of the dust.
The brick and mortar shops, six of them – including a restaurant and a "man cave" – of Missouri Star Quilt Company have made Hamilton, Missouri a national quilting destination. They are the largest employer in Caldwell County and that includes many single and retired mothers and students. The popularity of Jenny Doan's YouTube videos is thanks to her self-deprecating and engaging personality.
Each of Jenny's quilts has a story. "When I was a little girl my Grandma lived with us and she used to draw flowers. She'd draw them on everything – they would be on the cards she made us, on our napkins at dinner. They were flowers in her mind and she would embroider them on scraps of fabric, mostly denim. She lived to be 100 and literally made one of these fabric squares of embroidered flowers every day. I started sewing these squares together, not realizing that I was making quilts," Jenny Doan explained in one of her over 350 video tutorials.
One of the most popular events for the Missouri Star Quilt Company is Jenny Doan's Trunk Show. Jenny spends two hours unpacking the quilts in her trunk and telling the stories about each one. She does a little "stand-up" act and she knows her audience well. She will teach "What Happens If?" and her husband, Ron, will be there to show off his own quilting creations.
On May 4 and 5, Jenny's Trunk Show will be in Lehi – one of only three stops she's making this year and the only one in the West. Missouri Star Quilt Company will have a pop-up shop at the event, which will take place at Skyridge High School. Tickets are $50 and can be found online under the Events tab at www.missouriquiltco.com.