Local church celebrates Easter season with messages of Christ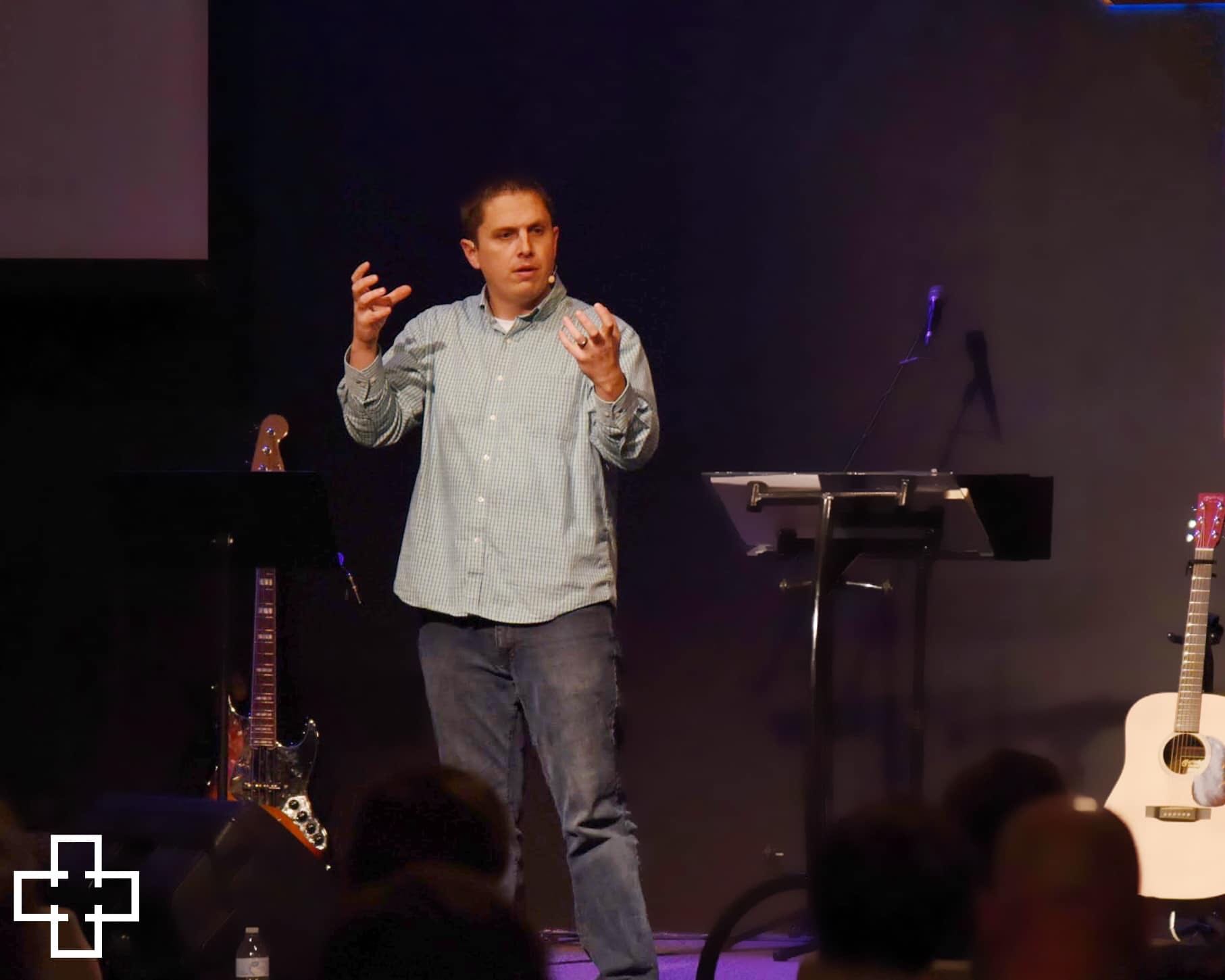 When Nathaniel Wall and his wife Virginia moved to Lehi in 2005, they had a dream and goal of starting a Christian church focused on helping others come to know Jesus Christ and teach messages from the Bible. Today, over 250 people attend Wall's congregation at Alpine Bible Church each Sunday in Lehi.
"We aren't as focused on religion; we look for a relationship with the Lord and how that increases our relationships with each other," Wall said. "We have a relationship with God apart from religion."
Wall and his wife grew up back East and both went to Marshall College. After their undergrad experience, Nathan went to Appalachian Bible College and Virginia attended a Bible college in Wyoming. They started Alpine Bible Church in 2009 with just a few families gathered in a living room. The Church has been meeting at their current location on Lehi State Street for five years and they have plans for adding to their building to accommodate growth in the congregation. Wall said the average age of his congregation is early 30's with kids.
Wall said the goal for Alpine Bible Church is to make a difference in the lives of the people and the community. "We want to help people find something they can believe in," he said. The church does service projects at least once a month and has different gatherings regularly during the week. He said it's important for the people he serves to feel like they belong so they can find and discover truth. "We believe God made people and He wants them to know Him and enjoy that reason they were created." We're all on a journey together and we encourage people to ask questions and approach ideas of truth differently."
As Easter approaches, Wall speaks of God providing hope to those who are hurting. "The cross represents that, in the darkest moment, there is always hope," Wall explained. He said he has traveled the world and has seen that everyone is going through the same pain and same hurt, "which makes us human," he said.
Wall said the battles he sees people facing as Pastor at Alpine Bible Church may look a little different compared to other parts of the world, but the pain is still real. He said they are passionate about suicide prevention and addiction recovery. There is a high concentration of kids in his area compared to other states, so their goal is to see families grow in healthy ways.
The month of April is focused on what Jesus spoke on the cross. In May they will move on to a marriage and family series. "We want to help strengthen marriages and families," he said.
Typically, Wall is the Sunday teacher at Alpine Bible Church. He said his Sunday morning messages give him the chance to walk people through the text of the Bible and teach. Wall said when those who are familiar with the Church of Jesus Christ of Latter-day Saints come into one of his Sunday meetings, they notice the uniqueness of being taught by someone who is formally trained. "I have found people encouraged by how a teacher is able to paint a picture of those Bible stories that I have spent years studying and learning formally," he explained.
While he doesn't have a "favorite" Bible story, Wall said he loves the constant theme he sees in the Bible. "God showed you're created intentionally and purposefully, and you have value and meaning, and God wants to know you," Wall said. "We're created with a relationship with the Lord and we experience that relationship when we have a relationship with others. Sin separates us from each other and from God. Take that thought to the Bible and you see it taught in small stories throughout the scripture," he added. Wall said the beauty of the Easter message culminates at the cross, because "that is God's love being poured out for us."
Sunday worship at the Alpine Bible Church is offered twice at 10 a.m. and 11:30 a.m. Live music is part of the worship service and, according to Wall, "what you wear on Monday, you can wear on Sunday." He suggested visiting AlpineBible.com to watch past sermons and "see how we teach and what we teach." "Easter Sunday is a great time to come if you want to get lost in a crowd," Wall said. He also invited Lehi families to their annual Easter egg hunt and cook-out on Easter Sunday at 1 p.m. at Olympic Park.