Skyridge Softball takes third in Region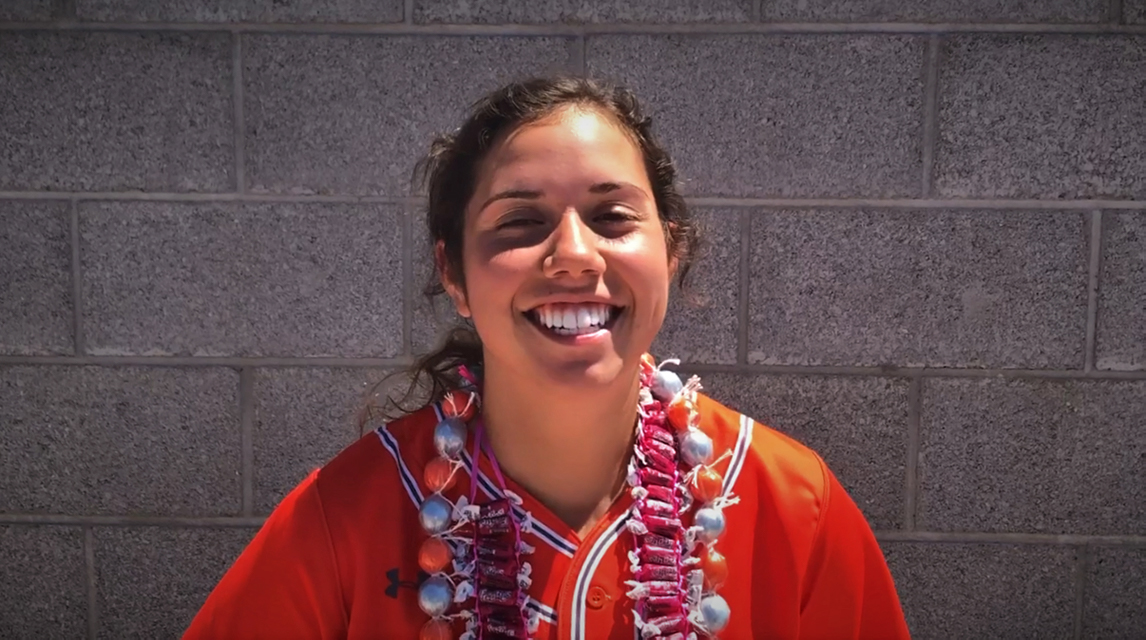 Falcons to enter State Tourney against Murray on Tuesday
The Skyridge Varsity softball team had a chance to win the 5A Region 8 title but was unable to defeat the second-ranked Wasatch Wasps in a rematch game in Heber City last week. The Falcons bounced back and defeated the Maple Mountain Golden Eagles in the rematch game to claim third place behind Wasatch and Springville.
In the game against Wasatch, Skyridge scored one run in the first inning to get started when Keylee Melling doubled on a line drive to center field. She was able to steal third and then home on a passed ball. Besides that, the Falcons were scoreless with Riley Arnold pitching. After a pitching change, the Falcons were able to warm up their bats. Senior Marisa Bowman sent one over the fence in the seventh inning. Freshmen Brightyn Turner also hit a homer in the seventh. Together they drove in four runs and forced another pitching change. It was too little too late though, and the Wasps were able to hold on against the rally to win the game.
Skyridge played again on Thursday versus the Maple Mountain Golden Eagles. Previously, the Falcons had defeated the Golden Eagles in an away game. This game was also the final home game for Marisa Bowman, the sole senior for Skyridge.
The Falcons didn't disappoint as they once again defeated the Golden Eagles. The final score was 12-4.
The Golden Eagles held the lead for most of the game with a score of 2-0. In the bottom of the sixth though, the Falcons started to crush the ball. Melling was the offensive leader with two home runs in the same inning as the Falcons batted their whole order. Alexis Atcitty also went yard in the sixth inning. Marne Freemen went three for three at the plate while the hits racked up. In the end, the beleaguered Golden Eagles surrendered to the Falcon firepower.
Senior night was poignant as Marisa Bowman's last home game ended. She was honored on Falcon field with gifts as the team cheered. Bowman has signed to play basketball with Western Wyoming Community College in Rock Springs. She led the team in home runs this year and is a strong leader on defense, playing shortstop. Her presence will be missed on and off the field next year. Skyridge takes on Murray in an away game on Tuesday in the first game of the State Championship tournament.