Teenagers complete construction on Lehi house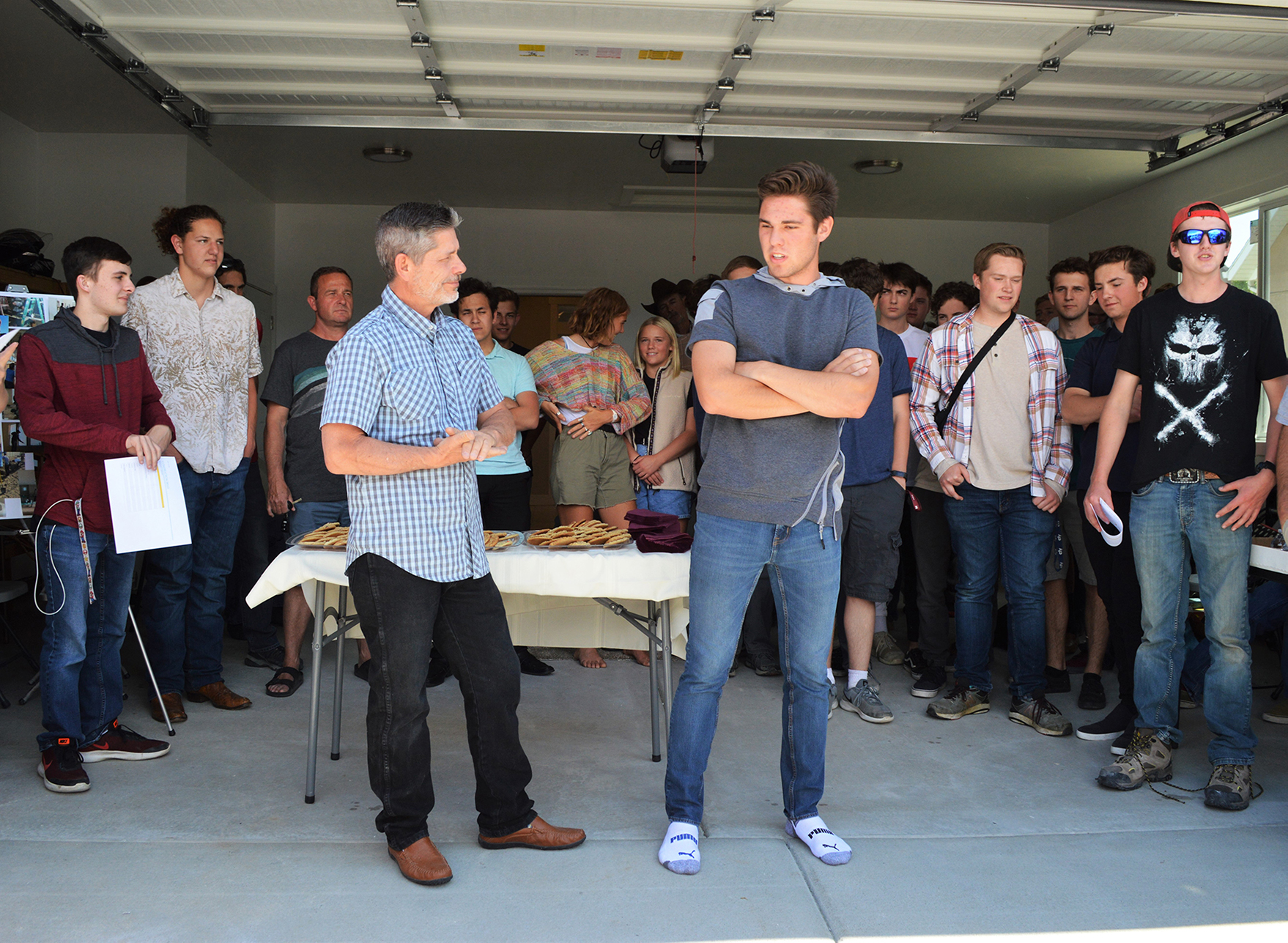 ASD program facilitates real-world building and trades experience
Alpine School District held an open house on Tuesday, May 14, for the completed "North District House." Forty high school students from the north end of Alpine School District (ASD) started building the home in Lehi nine months ago, doing every part of the construction and design during the school year.
"This house was made with the highest possible quality work. If you go to a regular job site, there's not a contractor there all the time. The difference here is we must have a contractor here with the students the entire time. It's really high quality, high-end finishes; it's more like a custom-built home than a spec home," said Michelle Price, Director of Career and Technical Education for Alpine School District.
Sub-contractors are brought in to work side-by-side with the students on each element of the house. The students are involved in every one of the trades. There are 40 students on each project, 20 on A days and 20 on B days, so work is progressing every day. The Advanced Interior Design class, taught by Tricia Broadbent, chooses all the finishes like countertops, flooring, lighting, and paint colors. The Lehi house was one of two homes completed within the ASD boundaries in the last nine months.
"I told Guy Burdette that I couldn't imagine showing up for work and being told on day one that I was going to build a house with a crew of 40 high school students with no experience!" said Price as she introduced Burdette and the students who worked on the house. "This project couldn't happen without Guy," continued Price. Guy Burdette is the teacher and the licensed contractor over the building team for the house.
The building construction students and the design students assembled in the garage of the North District House in southwest Lehi in front of a large crowd gathered for the open house. Culinary students from ASD provided refreshments.
"This has been a super cool experience. I've learned a ton and made some great friends," said Jared Colter, a senior from Skyridge High School.
"This has been an eye-opener. It's opened a whole new career path for me if I choose to do it. This class has been a great experience," said Matthew Gross from Lehi High School.
The house needs only a few finishing touches and then it will go on the market. The proceeds from the sale of the North District House go right back into the program and will be used to purchase another building lot for next year's students.