Athletes shine at Just For Kids Fundraiser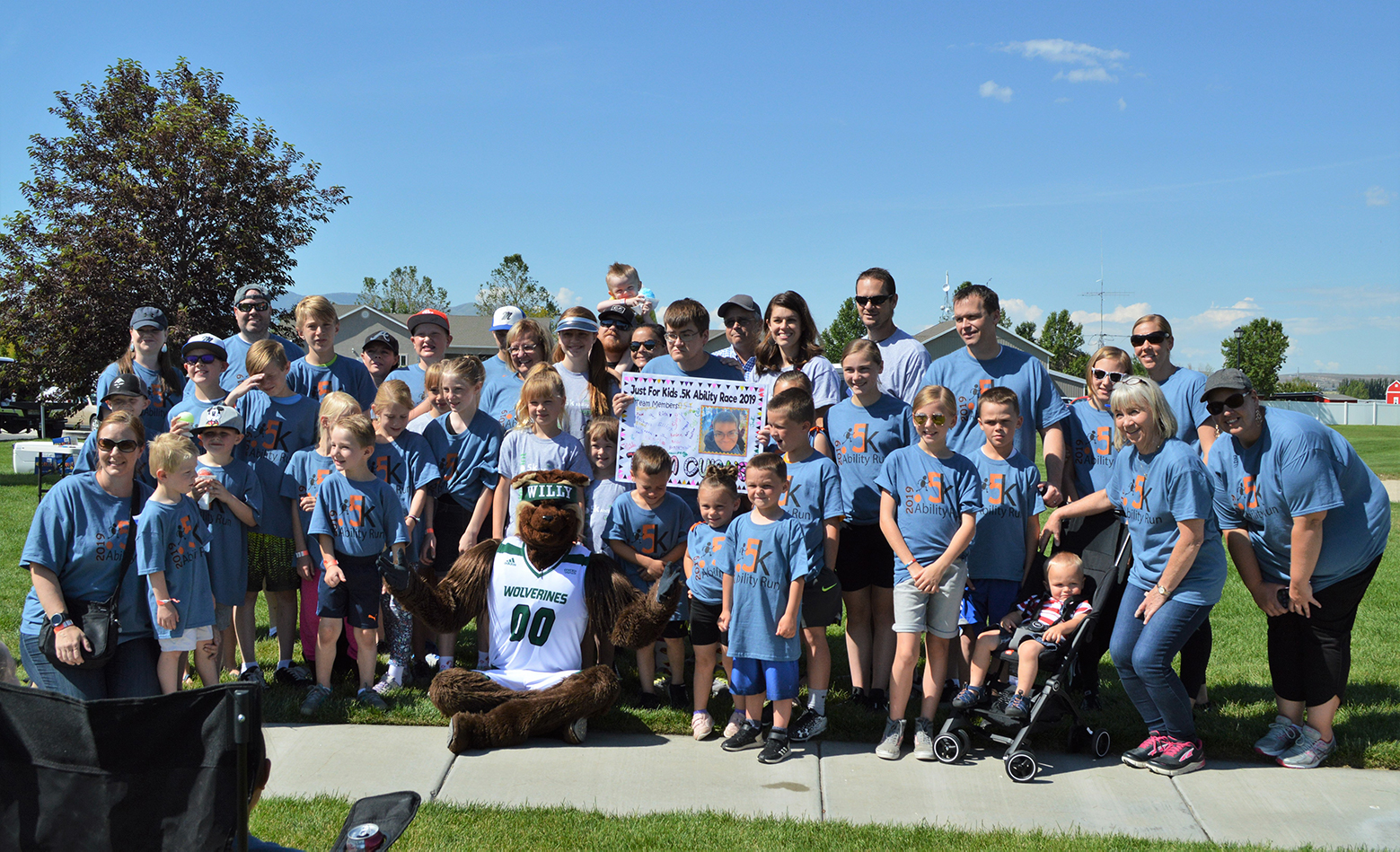 .5K Ability Fun Run was a Homerun
Families and friends participating in the Just For Kids .5K Ability Fun Run on Saturday, June 15 only had to race around three-quarters of the trail around Olympic Park to make a big difference in the lives of the special needs community.
Dr. Ryan Davis and Dr. Steve Blackhurst from Lehi Dental, and Dr. Alan Jensen from Smile Ranch Orthodontics sponsored the .5K Ability Fun Run, donating T-shirts, medals, and bounce houses. Because of their sponsorship, the Just For Kids organization will be able to keep all the money they raised at the event, over $30,000 and counting. Dr. Davis and Dr. Jensen both have children who participate in the Just For Kids programs, which made it extra special for their families.
"We've been working hard since February to put on this event. It's crazy, but it's wonderful to get here and celebrate with all the families and the athletes. It makes all the work worth it once you see everyone here," said Stephanie College, Administrative Assistant for Just For Kids. Children and adults with special needs get ready for the fun run months in advance, whether it's by training for the race or gathering donations. One member went to over 200 people by himself trying to get donations. The money Just For Kids raises supports their day program for adults with special needs who have graduated from high school (HIVES), their athletic program, and it offsets the cost of tuition for the families of children and adults who participate in either program.
There were 42 teams who participated in the .5K on Saturday. Some teams included more than a dozen family members and friends running, walking, and even riding through the course. When they finished, University of Utah cheerleaders and the Honorary Miss Lehi handed out medals. Near the playground at Olympic Park were several bounce houses where some younger kids spent most of their time. Lehi City provided and set up a stage and seating where a live band performed during the event. Under the pavilion they served lunch, some of which was donated by Chick-fil-A. The .5K Ability Fun Run also included a silent auction for dozens of items donated by businesses and individuals. "I did awesome," said Justin Davis, the first athlete to finish the .5K. "I love being here and hanging out with my sisters and brothers, my parents, and best friends."