Summer theater workshop to perform "Into the Woods Jr."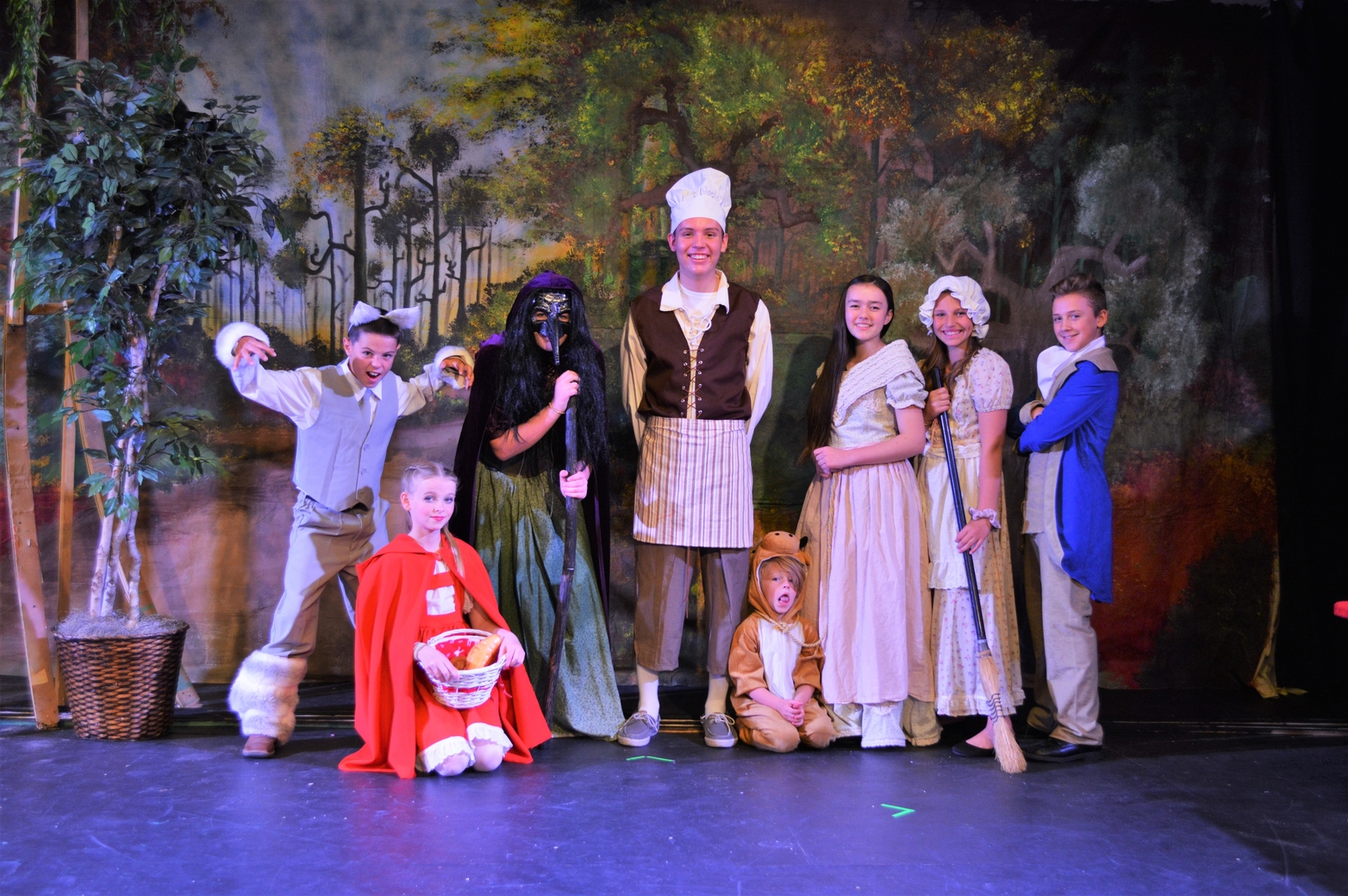 The Lehi Arts Council held their yearly theater workshops for kids over the last eight weeks and will present performances of "Into the Woods Jr." at the Lehi Arts Center, 685 North Center, starting tonight, Thursday, July 18. There will be six performances, three from each cast, at 5:30 p.m. and 7:30 p.m. on Thursday, Friday and Saturday, July 18 – 20. Tickets are $6 and available online at lehiarts.org, or at the door.
"I have seen a lot of growth with the kids in 'Into the Woods Jr.' We have two casts with a total of 44 kids. There are several kids in each cast who have been in shows at the Lehi Arts Center, and a lot of kids who are new to our program," said Erin Jeppson, Director of "Into the Woods Jr." Over a hundred kids auditioned to be in the summer theater workshop
The summer theater workshops at the Lehi Arts Center aim to teach young actors about onstage performing, using their voices, character development and responsibility for themselves, sets, props, and costumes. "Our cast has become quick friends. They have laughed a lot together and have given other cast members positive encouragement and suggestions," continued Jeppson.
"There are no ensemble numbers in this show, so the kids had a chance to really develop their characters without worrying about learning choreography – they only had to remember blocking," said Ashley McKinnon, Music Director for the production. "It's fun to see them get into character and really use their acting skills. The music in this show is difficult, too! Both casts are so impressive and so fun to watch."
"My favorite part of the show is the song, 'Stay with Me' where I'm trying to convince my daughter not to leave," said AnnaBelle McKinnon, who plays the Witch in "Into the Woods Jr."
"I love 'Stay with Me,' too. It's just a really good song," added Brandon Saavedra, the Baker in Into the Woods.
"The junior version of 'Into the Woods' ends with 'happily ever after' and in the regular version everyone dies, so that's a great thing about doing the junior show!" said Ashley McKinnon.