Skyridge adds 14 new classrooms in second satellite building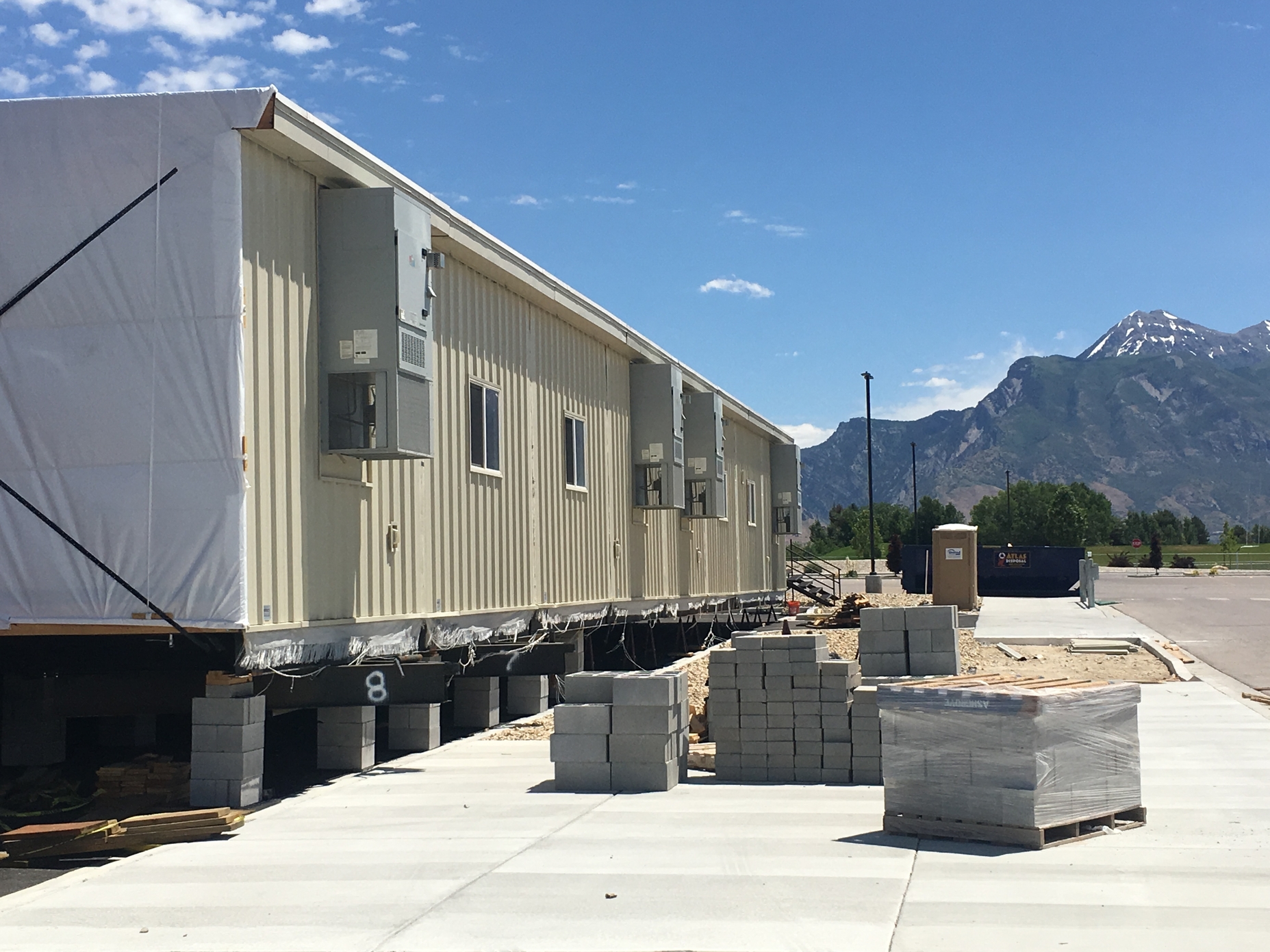 Skyridge High School is getting a new satellite building this summer. The portable building, which is located on the north side of the main building, will hold 14 classrooms as well as bathroom facilities and water fountains.
Now entering its fourth year of operation, Skyridge will begin the year with an expected 2930 students, around 600 more than when it opened in 2016. The school added its first satellite building, located on the east side of the main building, in 2017. The school is hiring six or seven additional teachers to accommodate this year's increased student population.
Satellite buildings are different from "portable" classrooms in that satellites include sewer and water infrastructure, while portable classrooms only use electrical and intercom. Two satellite units were part of the original plan for the school, said Kimberly Bird, Assistant to the Superintendent for Alpine School District (ASD). Two "utility stubs" were included when the school was constructed.
Bird said the current location of the satellite building is not where it was originally planned. It was chosen after the school community weighed in on the question and made the decision to move forward on the current location.
Using portable satellite building construction keeps costs down. ASD includes a line item for portable buildings in its annual budget. The cost to move a satellite is about $200,000, Bird said, and another $200,000 to "prep the pad," which involves getting the space ready for use.
The building being installed now has been transported from Westlake High School.
Last Thursday, crews blocked off 3200 N and were digging with heavy equipment just to the northwest of the new building, which was partially constructed with plastic sheeting covering the open end. New concrete had just been laid to make ramps at the sidewalk intersections where students will cross from the main building to the satellite.
Other portions of the building could be seen sitting in the parking lot over the weekend, waiting to be assembled.