Skyridge coach runs her first marathon and wins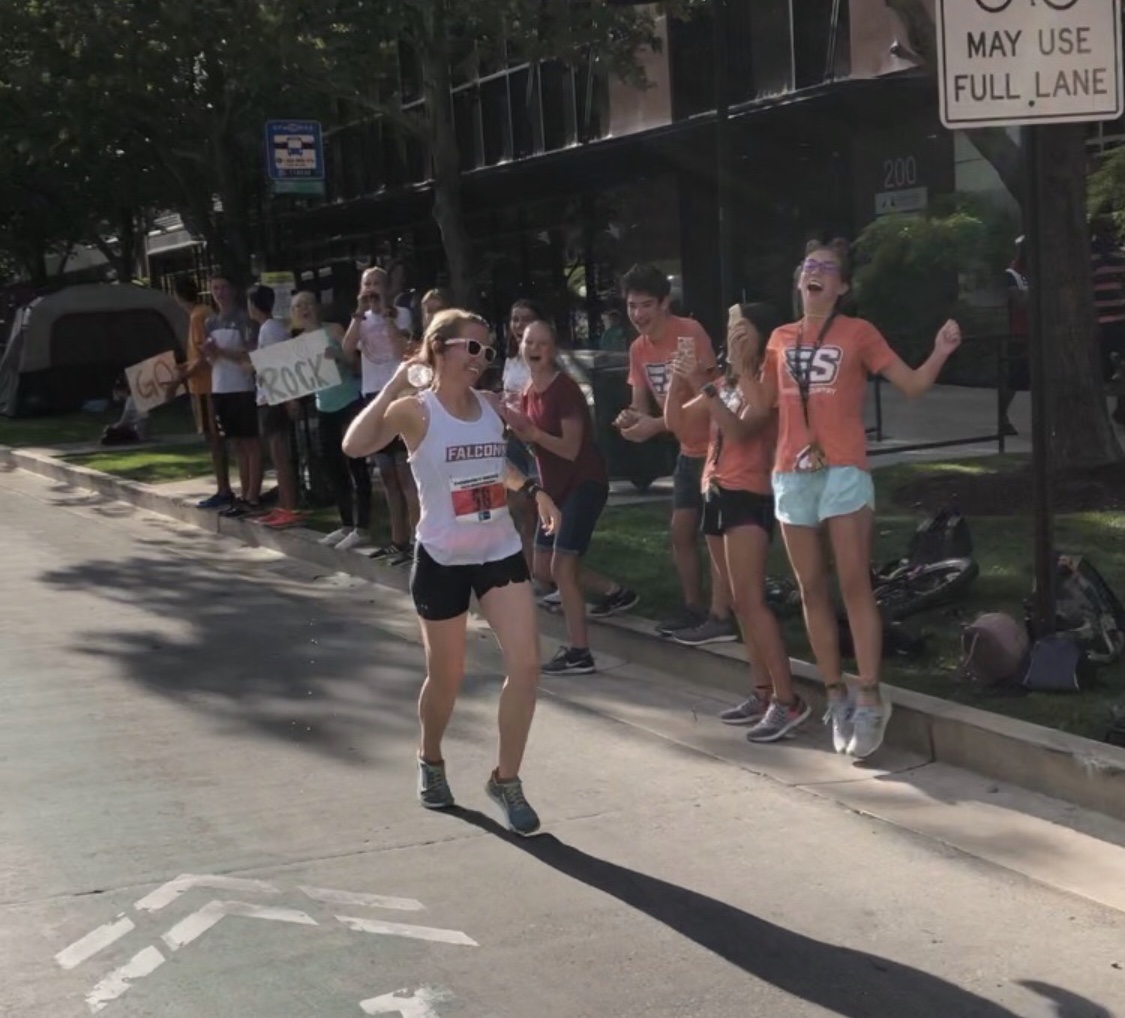 In her first-ever marathon, Jamie Smith Alvizo, cross-country coach, and teacher at Skyridge High School won the women's division of the Deseret News Marathon on July 24 with a time of 3:22:50.
"I've always been a big runner," said Alvizo, who is 28 and ran track at Southern Utah University. "I never really had the time to commit to training for a marathon. Since college, I have always been on the lookout for events to compete in to keep in shape and to challenge myself." The timing of the Deseret News Marathon just worked out. "I started training in December and had the time to commit to the long training runs when school got out for summer."
"I had a vision and goal to run well at the marathon. I based my training on running a 3:15 pace. I received lots of advice from friends and other marathon runners who told me not to go out too fast. I figured out my strategy and stuck to it. I had to hold back a bit on the downhill because it is easy to go too fast. At about mile 18, I realized I had passed a few women and then a car passed me, and someone yelled that I was in second place. I looked ahead and saw a woman who was about a half-mile ahead of me. I kept my eye on her and at about mile 23, I passed her. I was surprised because my legs were definitely heavy."
Alvizo was not expecting the weather to be as hot as it was, but at the start of the race at 4 a.m., it was already 68 degrees. "I think I stopped at every drink station on the route." With about two miles to go, Alvizo was greeted by about 25 current and former students, who cheered her on. Two students ran the last mile with her. "The support was great," she said.
"I learned a lot during the run and know more about getting better nutrition and how I could have trained better," she said. "I also feel I can relate better to the athletes on my cross-country team and now understand a little bit more about what they go through and know better how to encourage them."
"I am not sure I caught the 'marathon bug' and will do any more marathons soon, but I love to challenge myself in different ways," she said. Alvizo grew up in Lehi, went to Lehi High School and graduated in 2008. She taught at Lehi High for three years before transferring to Skyridge when the school opened. She teaches chemistry and coaches cross-country and is married to Jhoan Alvizo. The couple lives in Saratoga Springs.