Lehi schools offer free 'Grab & Go' meals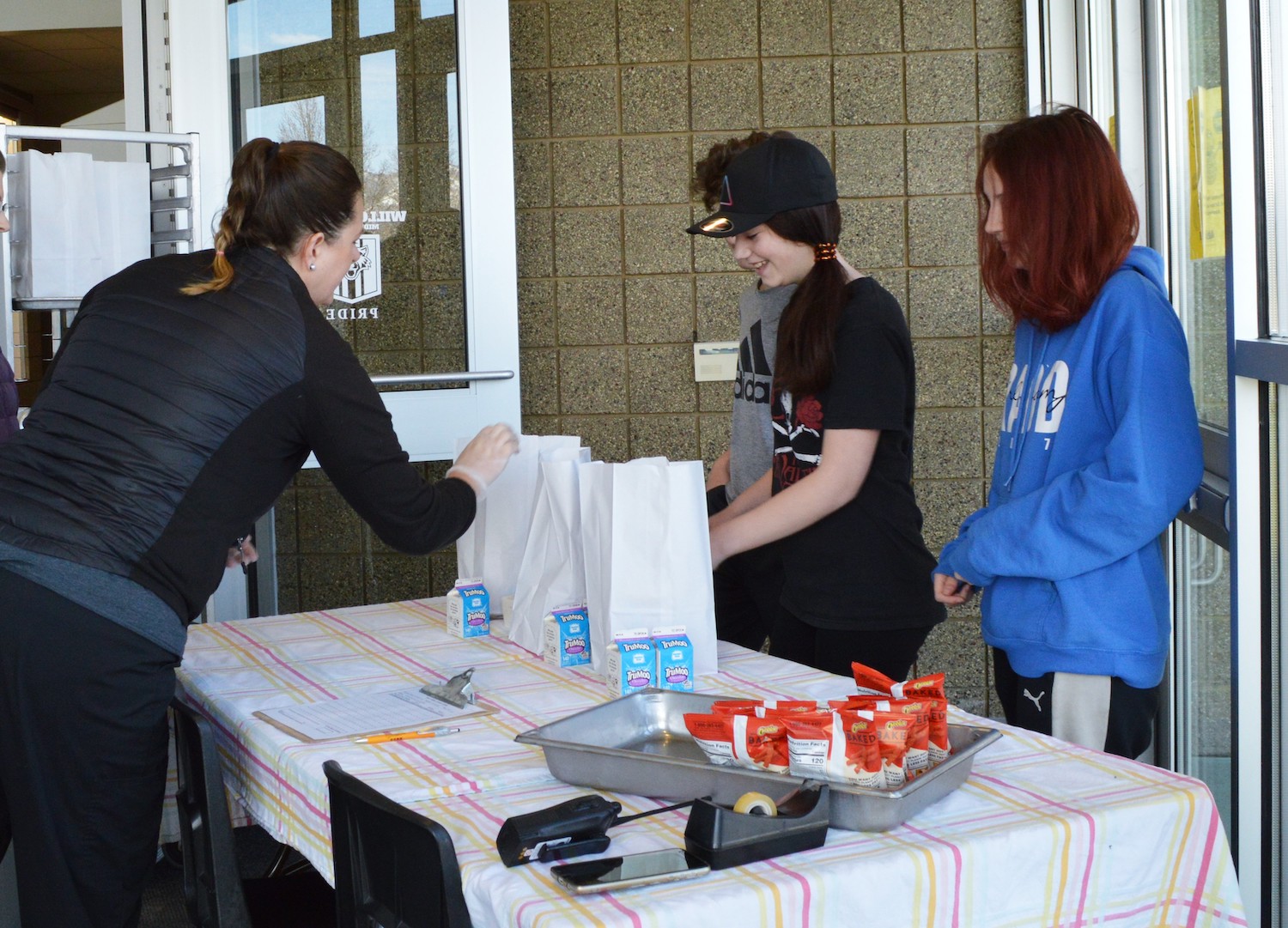 Nutrition Services employees in the Alpine School District are getting up early and going to work every weekday morning, but instead of cooking breakfast and prepping lunch for a school full of children, they're assembling bags with enough food for breakfast and lunch for families to "grab and go." From 9:30 to 11 a.m. Monday through Friday, families can go to any school within the district to pick up free breakfast and lunch in one bag for children 18 and under. (Grab & Go Meals will not be available the week of Spring Break, April 6 – 10. The service will continue on April 13.)
"This is a blessing to a lot of families right now. There are kids who wouldn't have food without these meals," said Corrin Thompson, Nutrition Services manager at Willowcreek Middle School in Lehi. Thompson and her team had to adjust quickly to schools shutting down after the second week in March due to the COVID-19 pandemic. She changed food orders to include items that could be packed and moved food to the freezer. Willowcreek gives out 150 – 175 Grab & Go meals every day, but some schools have given away close to 400 bags of food in one day. "It's nice to be able to serve our kids this way," Thompson added.
"It's saving my sanity not to have to prepare all three meals a day and do the dishes from three meals. Plus, it gives us a good reason to get up on time, get dressed and go for a little ride. It has really helped us feel a little more normal," said Lori Ann Smith.
"This is our outing today," a Lehi High School student said as she and her younger siblings picked up their meal bags at Willowcreek. Families can pick up Grab & Go Meals from any school in ASD, and not just the school the children attend. At some schools, Nutrition Services employees bring the bags to vehicles that pull up to the lunchroom door. At Willowcreek Middle School, parents or children come to the north doors by the gym and collect their bags in the vestibule. Children need to be present to get the free breakfast and lunch bag.