Lehi teacher parade lifts hearts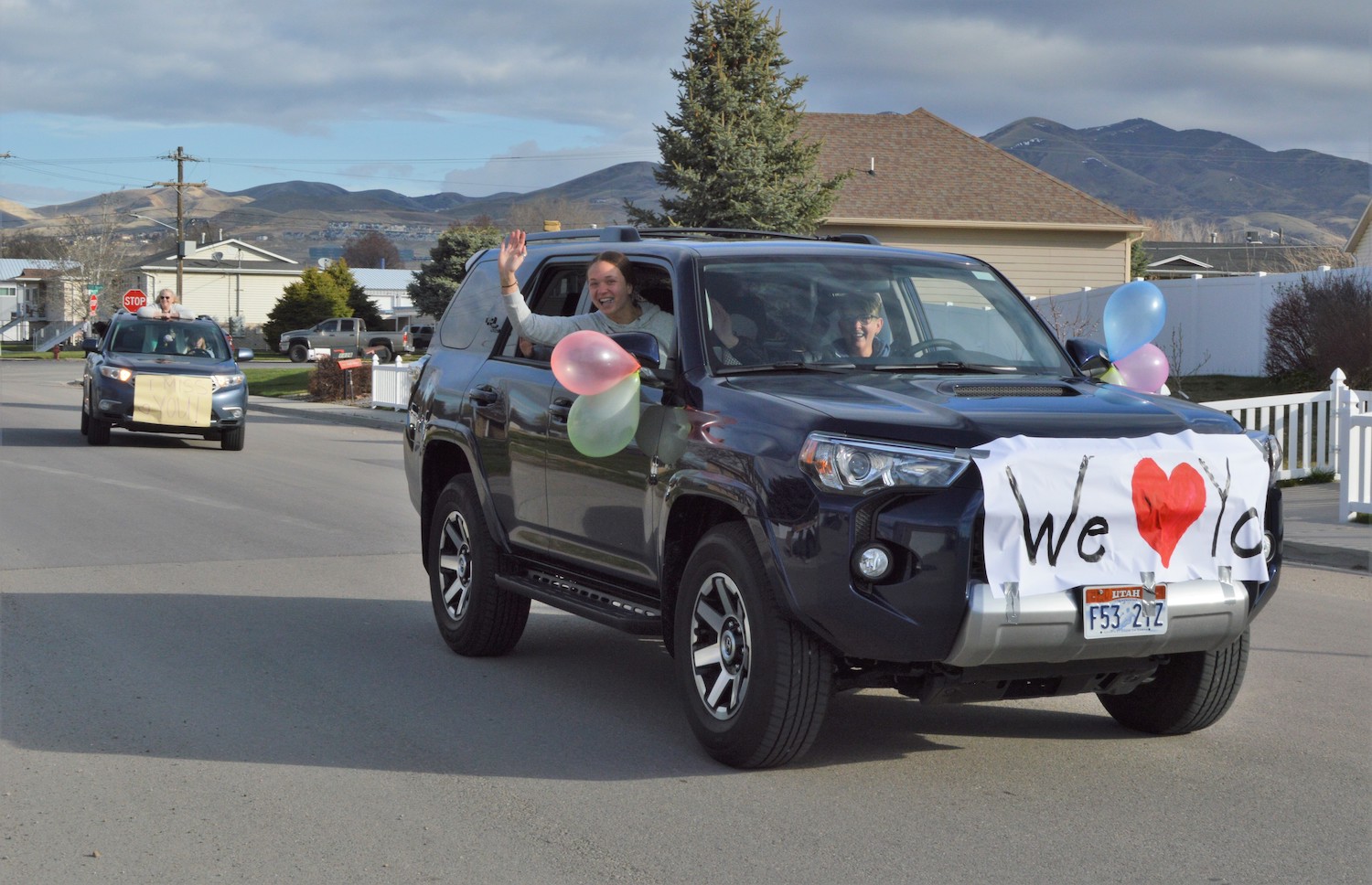 Lehi teachers closed the distance between them and their students after almost two weeks not being in the classroom together by organizing a parade. Meadow Elementary and Lehi Elementary teachers and administrators paraded through the streets of their school boundaries, and students were ready with homemade signs to greet them.
"I didn't realize how much I needed it," said Lehi Elementary teacher Rachael Burton. "It was therapeutic seeing our students' smiling faces and hard to hold back tears. They are the best part of our job and we wanted to let them know we care."
"We wanted our kids to know how much we love them and how much we miss seeing their smiling faces every day at school," said Meadow Elementary Principal Alisa Hart. "To see all the banners, homemade signs, and students and parents waving at us was truly inspirational and emotional for all of us. Several of our teachers said it was in the top highlights of their career."
Meadow Elementary's teacher parade on Friday afternoon, March 27, was led by a Lehi firetruck blaring a siren, followed by teachers and administrators in their cars decorated with balloons and signs. The parade made its way through seven miles of neighborhoods within Meadow boundaries, greeting children on the sidewalk holding signs for their teachers.
Teachers and administrators for Lehi Elementary held a parade on Monday morning, March 30. Three Lehi Police cars escorted the parade through the streets and children waved excitedly as they recognized their teachers driving by in vehicles covered in balloons, crepe paper, and signs that said, "We Miss You!" Lehi Elementary Media Specialist Nicole Soderquist couldn't resist adding a sign reminding the students to, "Keep Reading!"
"It just meant a lot that they made such a big deal out of it for all of us," said Allison Provenza, mom to Lehi Elementary students. "They have a lot to do and for them to take the time to meet our kids just meant the world. I couldn't stop thinking about how much we miss them and how lucky we are to have such amazing people for our kids."
"My heart burst and I just cried tears of love, joy, longing. I'm so grateful for all they do," added a Meadow Elementary mom.
"I'm glad my teacher saw me," said one smiling Lehi Elementary student after the parade.