Lehi High student wins national poetry contest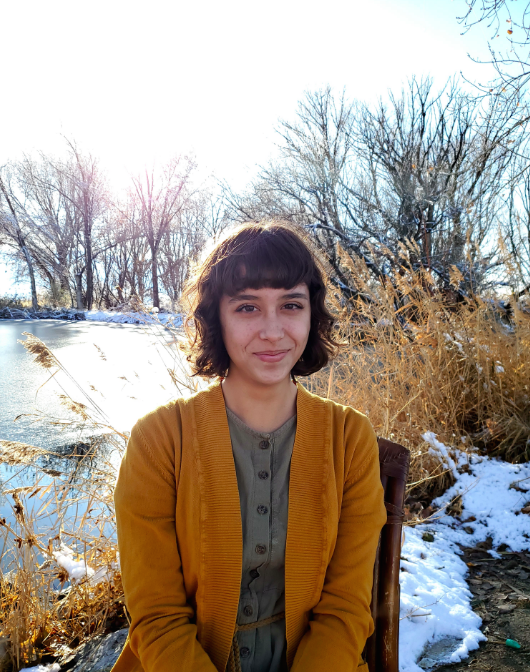 Winners of the 23rd annual National High School Poetry Contest were announced late in December 2020 and Lehi High School's Katelyn Strickland's poem "Guilt" was among the winners published in the National High School Poetry Quarterly Magazine. Strickland was also awarded a small scholarship with her win.
The theme for the 2020-2021 poetry contest was "Inside of Me." According to Final Draft, the organization that announced the winners, "This is a meaningful study of introspective poems written by teenagers from all over the country. It explores what goes on inside the heads of today's teens in those quiet moments when the outside distractions are finally turned down and one is alone with one's thoughts.
"I wrote this piece as a tribute to those who are incredibly sensitive and love tenderly," said Strickland. "Angels are an important theme for this poem, as I believe they must be the most sensitive and understanding creatures that I can comprehend."
Strickland is the daughter of Leidy and Job Strickland. She has been writing for about four years, but this is the first time she's shared her poetry with more than just family and friends. "Winning a submission in the magazine was incredible. It gave me the confidence not only to pursue writing but specifically in poetry," Strickland continued. She plans to attend BYU Hawaii this fall.
Guilt
By Katelyn Strickland
My glass lips fumble with an
Often enduring tenderness
And these soft veins run with
The soaked up rays of sun
That had once hit between the leaves of trees.
An Archangel tends to me,
And I weep for her embrace,
It will sting and my skin
Will become honey and milk-like.
My knees are weak,
They have become cherry-stained
And summer broken.
Oh, man in the sea,
What were you born to do?
How can you drown every night
And flutter your eyelids open at dawn again?
Guilt born butterflies bloom inside me
And breathtakingly circle around my truth.
My glass lips tremble with an
often enduring brokenness.