Lehi Police Department responds to kidnapping, robbery in progress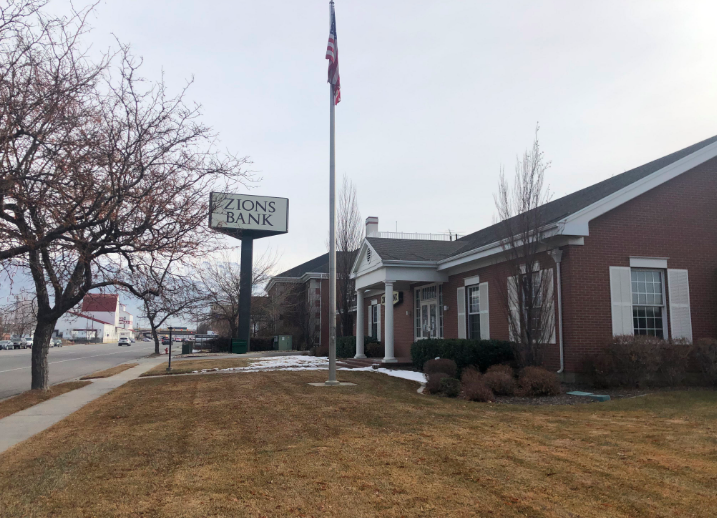 Lehi, Utah | January 11, 2021 – According to a release from Lehi City, at approximately 12:53 p.m. on Monday, January 11, Lehi Police officers were dispatched to a robbery in progress at Zions Bank, located at 620 East Main in Lehi. The incident began at Hart's gas station, located at 108 East State Street. A female victim was fueling her vehicle at the gas pump. As she finished and was getting back into her vehicle, a male suspect got into the backseat of her vehicle and told her to drive, and she wouldn't be hurt.
The victim drove with the suspect to the Zions Bank on Main Street, where she took the opportunity to flee from the vehicle and run inside the bank. The male suspect then stole the victim's vehicle and drove away. A witness observed the incident and followed the suspect through Lehi until the suspect entered northbound I-15 at the 2100 North structure. Officers were in the area quickly and attempted to catch up to the suspect vehicle when they found it had exited I-15 at the #288 (14600 S. Draper) exit.
The suspect drove over a concrete median at a high rate of speed, disabling the vehicle. He then fled on foot east through fields and business areas. Officers arrived in the area shortly after and set up containment but were unable to locate the suspect. Evidence retrieved on the scene has identified a person of interest in the incident; that individual has not been found.
According to Sergeant Brems from the Lehi Police Department, a suspect has been identified. Several police agencies are working with the LPD, including the Utah County Major Crimes Task Force, to locate the individual. Charges the suspect will face include kidnapping and attempted robbery, among others.
"He was planning to have the woman make an ATM withdrawal from the bank," said Brems.