Thanksgiving Point reports $1.6 million loss on latest tax filing, CEO to retire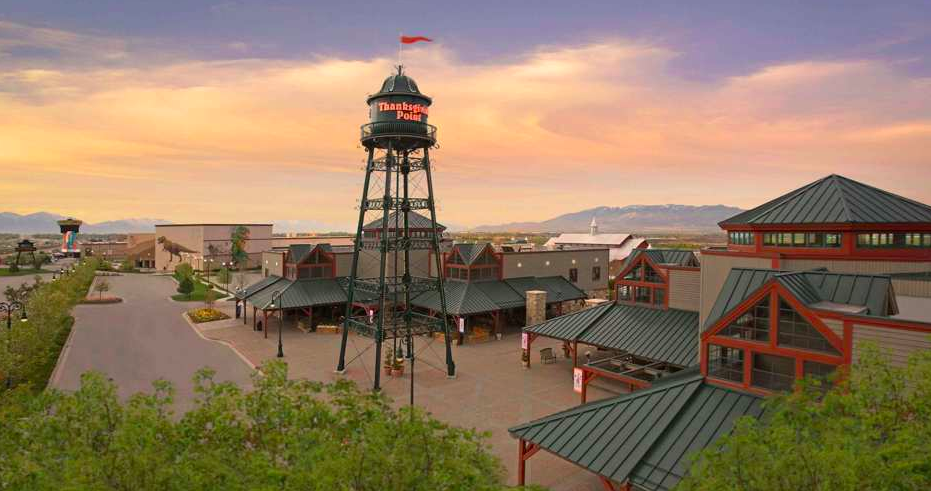 Thanksgiving Point, the iconic landmark in Lehi, filed a 2019 fiscal year tax return (IRS Form 990) on Wednesday, Jan. 13. The non-profit reported a loss of over $1.6 million between March 2019 and March 2020.
The massive education and entertainment complex was founded by Alan and Karen Ashton, co-founders of former Provo software company WordPerfect. The attraction includes Utah's largest golf course, covering over 200 acres, a 55-acre garden, two museums, a farm exhibit, a butterfly biosphere and an event center. The complex averages 2.8 million visitors a year.
With the non-profit experiencing a significant loss in 2019, even before the pandemic of 2020, Thanksgiving Point is expected to see another year of financial losses in the 2020-2021 fiscal year, despite receiving $2.05 million in Paycheck Protection Program (PPP) government funding.
The organization's tax filing includes a comparison to the prior year when revenue (less expense) was reported at over $9 million. The overview filing indicated $33,442,015 in total revenue for the preceding year, compared to the current year's $24,175,538. Along with the reduction in income, the filing reported an increase in expenses. The prior year's expense total was $24,400,122 compared to the current year's expense total of $25,783,796.
CEO and President Mike Washburn leads the non-profit. The tax filing shows Washburn's salary at $281,483 and an additional $13,431 in other compensation. Following the tax filing, Washburn announced his retirement. Applicants for the CEO role are currently being sought and advertised on employment portals.
"Mike has led Thanksgiving Point for almost two decades into unprecedented growth. He will be missed but we are excited for he and his family's next chapter in their lives," said spokesman Josh Berndt.
Along with Washburn, Thanksgiving Point employs four other executives who receive compensation over $100,000, including Kendall Wimmer, $168,448 (Vice President of Operations), Allen Ash, $131,824 (CFO), Erica Brown, $128,666 (Vice President of Marketing) and Gary Hyatt, $116,771 (Director of Guest Services). The filing also reported $48,723 in compensation to Washburn's wife, Debra Washburn, for consulting services. The organization's current year total for salaries and wages was $9,561,403.
Thanksgiving Point's largest outside contractor expenses included $967,672 to Love Communications for advertising services, $746,407 to RBM for janitorial services and $200,120 to Lehi's Cole Peck Company for construction services.
The complex reported their highest revenue drivers were program revenue ($6,181,974) and membership fees ($4,847,640).
Thanksgiving Point representatives have spoken openly about current financial struggles and have campaigned for additional donations. The non-profit has also approached Lehi City with a plan to develop pieces of their property into high-density housing and commercial buildings to help create long-term financial stability for the organization.
Despite the short-term loss, the organization shows a balance sheet with over $67 million in assets, including $2.2 million in cash and a total of just under $12 million in liabilities.