Falcon swimmers earn medals on Senior Night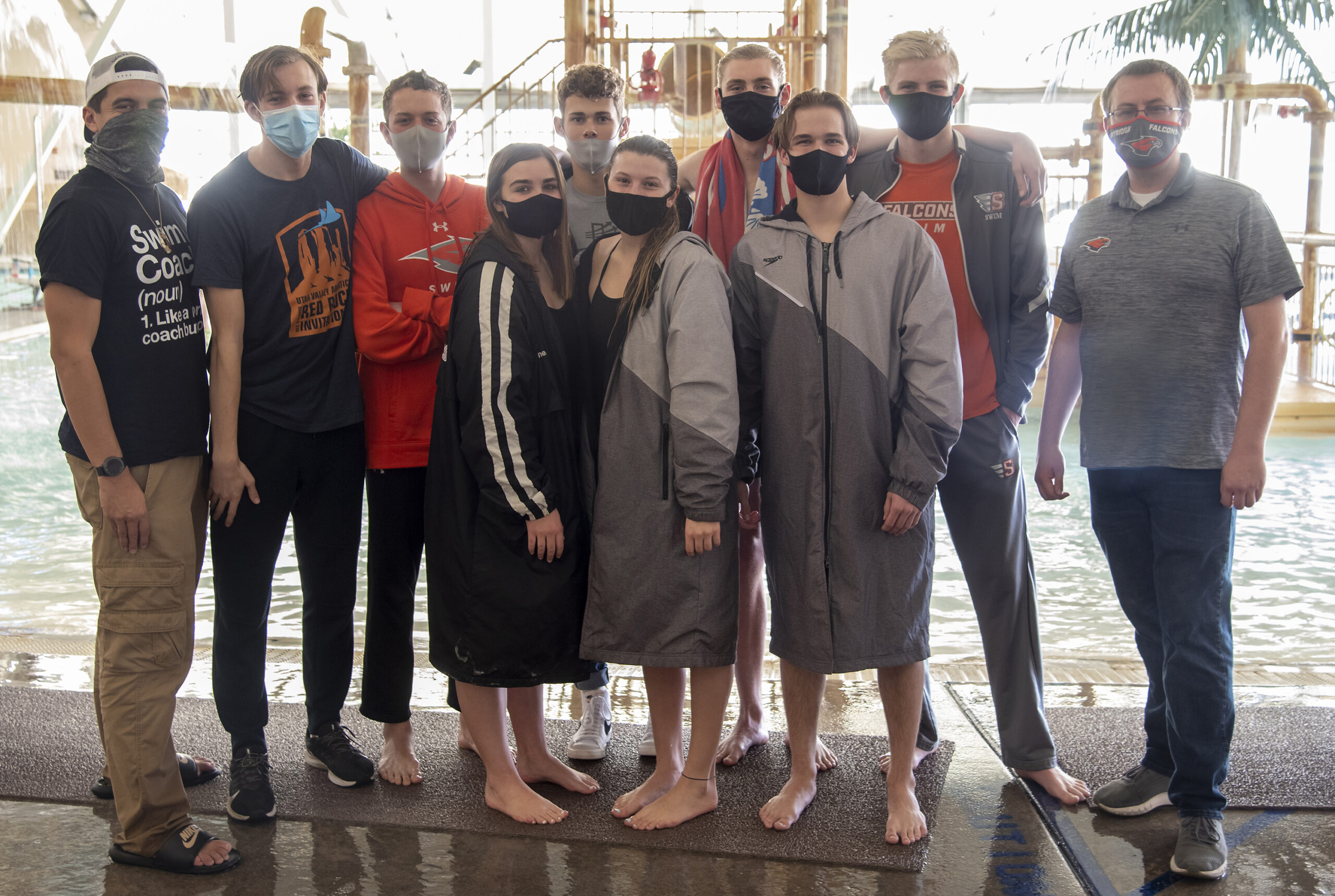 Beky Beaton | Lehi Free Press
The Skyridge swim team competed against Westlake, Lehi and Cedar Valley on Senior Night for all four teams on Jan. 20.
Notable results earned by the Falcons include the following.
Laynee Johnson, Anya Clark, Jerzy Matthews and Alyssa Huff teamed up to earn bronze in the girls 200-yard medley relay. In the boys event, Taylor Brown, Nate Moir, Lincoln Burr and Spencer Stowers got third place for Skyridge.
Katie Andrist claimed gold in the 200-yard freestyle and silver in the 100-yard butterfly. Dani Cannon was first in the 200-yard individual medley and 100-yard freestyle. Kate Pollman was third in the 100 free.
Cannon, Pollman, Cierrah Scholes and Andrist earned silver in the 200 free relay. The boys did the same with Andrew Davidson, Connor Seppi, Wade Ogden and Tylan Spencer.
Davidson finished in third place in the 50-yard freestyle. He got silver in the 100-yard free and Ogden collected the bronze in the same race. Moir was third in the 100-yard breaststroke.
Scholes was third in the 100-yard backstroke and Anya Clark was second in the 100 breast.
Both relay teams placed in the 400-yard freestyle event. The girls came in second with Kylee Hunt, Marissa Carter, Sydney Harding and Huff. The boys earned bronze with Joshua Brown, Dex Shumway, Max Sabin and Skyler Taylor.