Jacobsen gifted personalized jersey upon retirement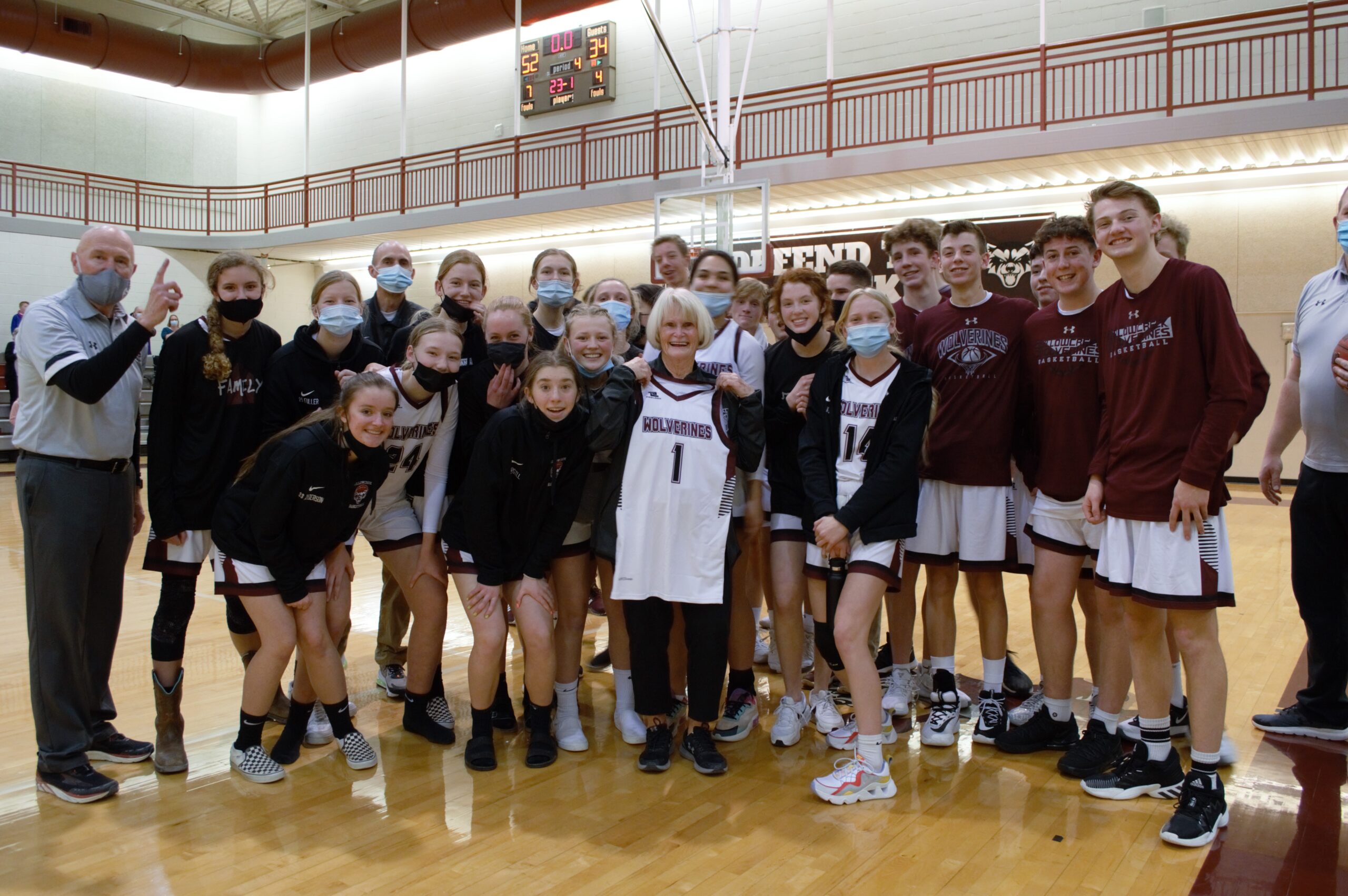 Nicole Kunze | Lehi Free Press
After the final buzzer of the game between the Willowcreek Wolverines and Orem Junior High on Monday, Feb. 8, players from the Willowcreek boys' and girls' basketball teams gathered together at mid court and Principal Asa Nielson took the microphone to make a presentation to the unsuspecting Jennifer Jacobsen still sitting in her spot at the score table.
"Jennifer has been the official scorekeeper for all the Willowcreek boys' and girls' basketball games since 2004. That's more than 400 games," said Nielson of the retiring Jacobsen. "She loves all the students and supports them at any activity, anytime, anywhere they are participating, whether it's sporting events, school plays or band concerts."
Jacobsen made her way around the score table to the smiling players holding up a personalized jersey with the number one on it made specially for Jacobsen, their number one fan.
"This isn't just a job for Jennifer. The kids love her, and they can tell she loves them. She's here on Saturdays, she's supporting them at everything," said Nielson with a little emotion in his voice. "Jennifer likes to make the most of everything – even morning announcements, she always hams it up. She might be old physically, but she's a little girl on the inside."
"Mrs. Jacobsen is so funny and she's such a good influence on all the kids. She's our number one cheerleader. We know we can count on her," added players from the WMS girls' basketball team.
In addition to keeping score at the basketball games, Jacobsen has been teaching Physical Education at WMS since the school opened in 2004. She started an archery program after school as well.
"I love the kids. They motivate me and make me want to keep going," said Jacobsen, who was joined by family and students congratulating her on a successful career on the court where she has spent hundreds of hours reminding young students to stay active and keep trying while making them smile.