Skyridge boys earn freshman title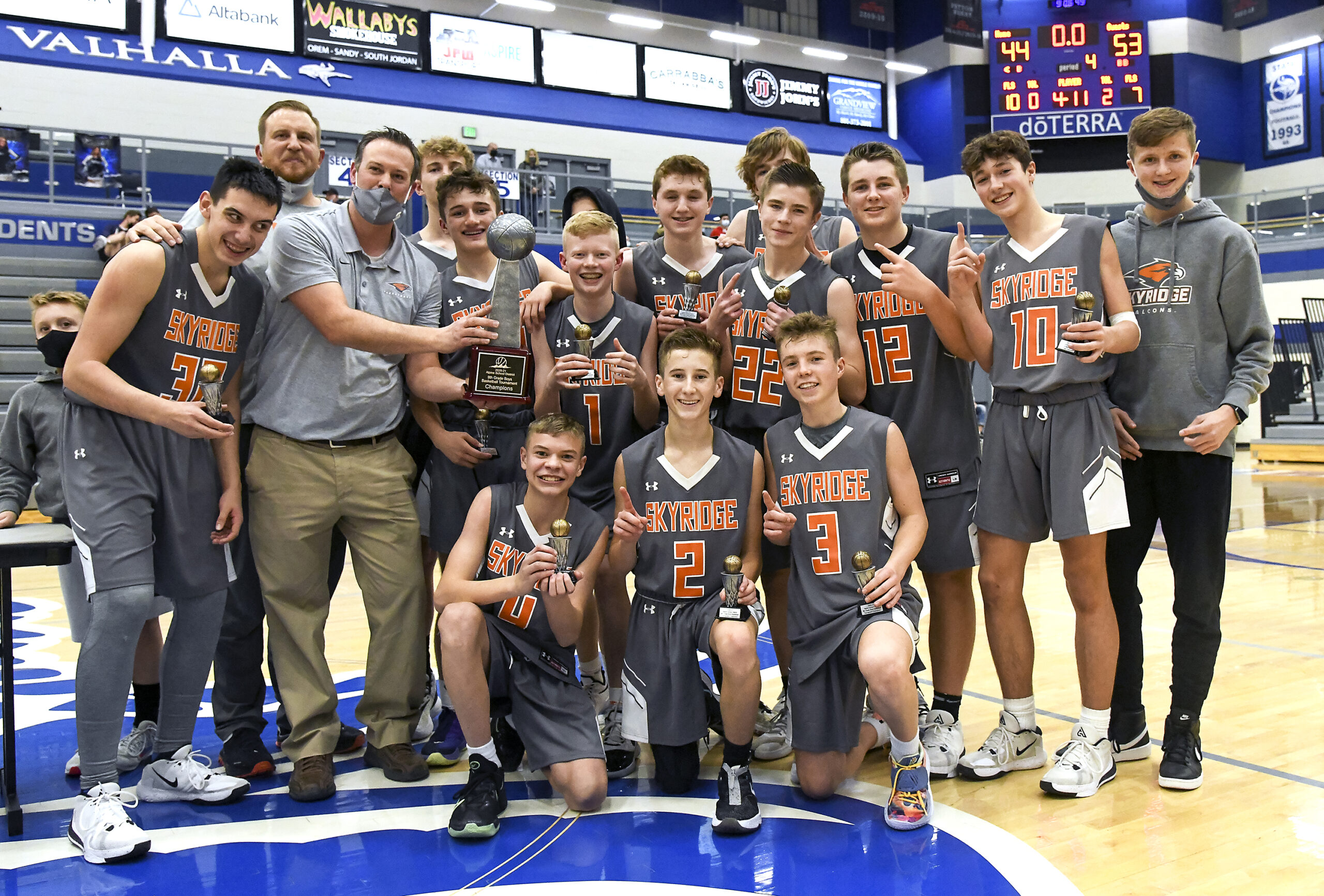 The Skyridge boys basketball team won the Alpine District Freshman Tournament on Feb. 11 as they beat the ninth graders of Willowcreek Middle School 53-44 at Pleasant Grove High School.
It was a closely-contested game most of the way. The Falcons owned an 11-8 margin at the end of the first quarter, but both squads scored 12 points in the second period.
The Wolverines were able to reduce the gap to a single point heading into the final quarter. Skyridge was up just 34-33 when it started, but Willowcreek was forced to foul for possession and the Falcons converted 9-of-11 free throws down the stretch to get the victory.
Cohen Fountain led the effort for the winners with 15 points, including four 3-pointers, and Ethan Gagon added 13.
In addition, the team included Tyson Allfrey, Noah Burt, James Ducker, Neil Gilchrist, McKay Johnston, Tate Larson, Mason Lomu, Landon Raff, Carter Sheffield, Colby Wilson and Luke Yates. They were coached by Joe Karlsven and Clint Adams with managers Shad Peterson and Colbyn Draper.
For the Wolverines, Boston Fabrizio scored 11 points including three from long distance, and Gabe Cowan added nine points.
The rest of the squad included Jace John, Caleb Crutchfield, Kaleb Moore, Isaiah Allen, Tyler Keans, Jackson French, West Moreau, Logan Smith, Ryan Webb, Jensen Somerville, Carson College and Kahner Raby. They were coached by Dave Robinson and Cody Medler.