Skyridge girls win district tourney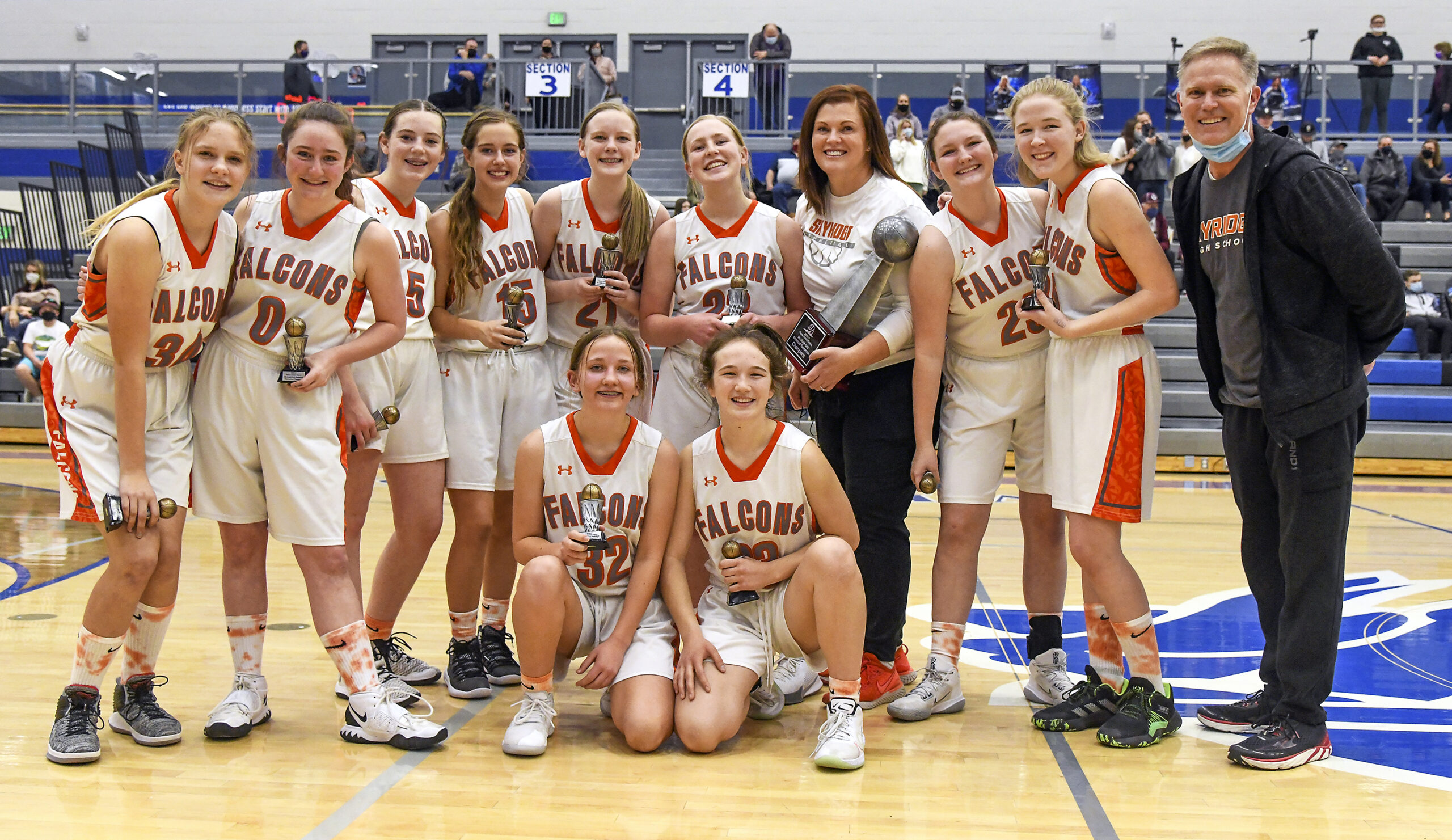 The Skyridge girls basketball team defeated the ninth graders of Willowcreek Middle School 30-25 at Pleasant Grove High School to capture the Alpine District Freshman Tournament title on Feb. 11.
The teams dueled essentially even through the first three quarters. The Falcons led 9-7 after the first period but trailed the Wolverines 15-14 at the half.
After returning from the break, both teams struggled to find the net, but Skyridge had edged ahead 19-17 heading into the final quarter. The Falcons outscored their opponents 11-8 heading down home stretch to claim the victory.
With eight points apiece, Holly Stoddard (two treys) and Jada Smith led the way for the title team. The rest of the squad included Emmie Christiansen, Sadie Buttars, Payton Newbold, Breanna Duvall, Eliza McMillian, Sabrina Corina, Avery Parkin and Alison Witt. They were coached by Kristal Christiansen.
The top scorer for the Wolverines, Averee Miller, also netted eight points. Her teammates included Malia Havea, Ava Makin, Ivy Pina, Riley Anderson, Kenzie Carter, Brynlyn Cordero, Emerson Fuller, Kinly Faux, Brinley Buhler, Camree Kenison, Madison Stradling, Tess Sturgill and Mia Rich.
The Willowcreek coaches were Dave Carlson, Travis Sorenson and Brady Schvanavedt.