Skyridge distance runners show well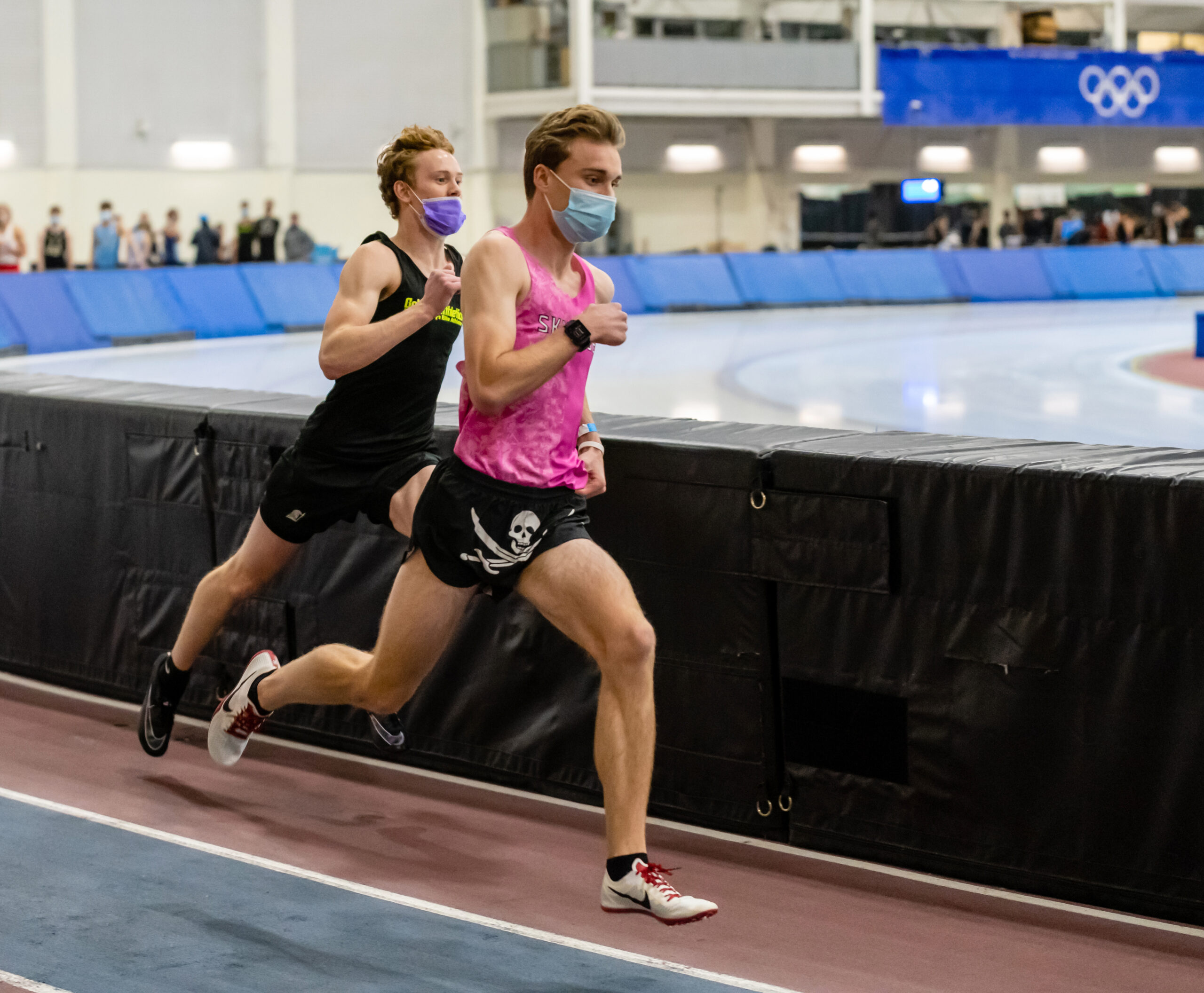 The strength of the Skyridge distance runners was on display at the Jaguar Indoor Invitational Meet on Feb. 12. Six Falcons placed in the 1600-meter event at the Olympic Oval track in Kearns.
Fresh off their cross-country team state championship in the fall, a trio of senior Skyridge boys dominated the race.
Creed Thompson placed second in 4:22.92, breaking the school record held by Michael Hinckley (4:26.52). His time is currently the 25th fastest in the nation for senior boys. Max Davis took third with a time of 4:23.36 and Davin Thompson's 4:24.23 earned fourth place in the race.
The Falcon girls also performed well in their 1600-meter event. Senior Kenia Ainsworth placed fifth in 5:42.70. Fellow senior Trina Fix took sixth with 5:43.04 and sophomore Eliza Sandberg grabbed the eighth spot in 5:53.10.
After taking second the week before in the 800 meters and setting a new school record, Skyridge senior Connor Storrs dropped down in distance, running the 400 meters in 51.35 seconds to earn seventh place in the event.
Sophomore Sarah Ballard was the only Pioneer to participate in the meet. She placed fourth in the 400 meters in 58.64 seconds. Her time surpassed the previous school record (58.7) set by Brinn Jensen in 2016. It is also the current 12th fastest time in the nation for sophomore girls.
This invitational meet included the 60-meter hurdles, the 1600-meter and the 400-meter events. The second part of the meet will be contested on Feb. 19 and will include the 60-meter, 200-meter and 800-meter events.
Due to COVID restrictions, the indoor meets this season have been relatively small events. Only runners with the fastest times are able to participate. Runners and fans are required to wear masks at all times during the meet.