Lehi's Primary Children's Hospital construction goes vertical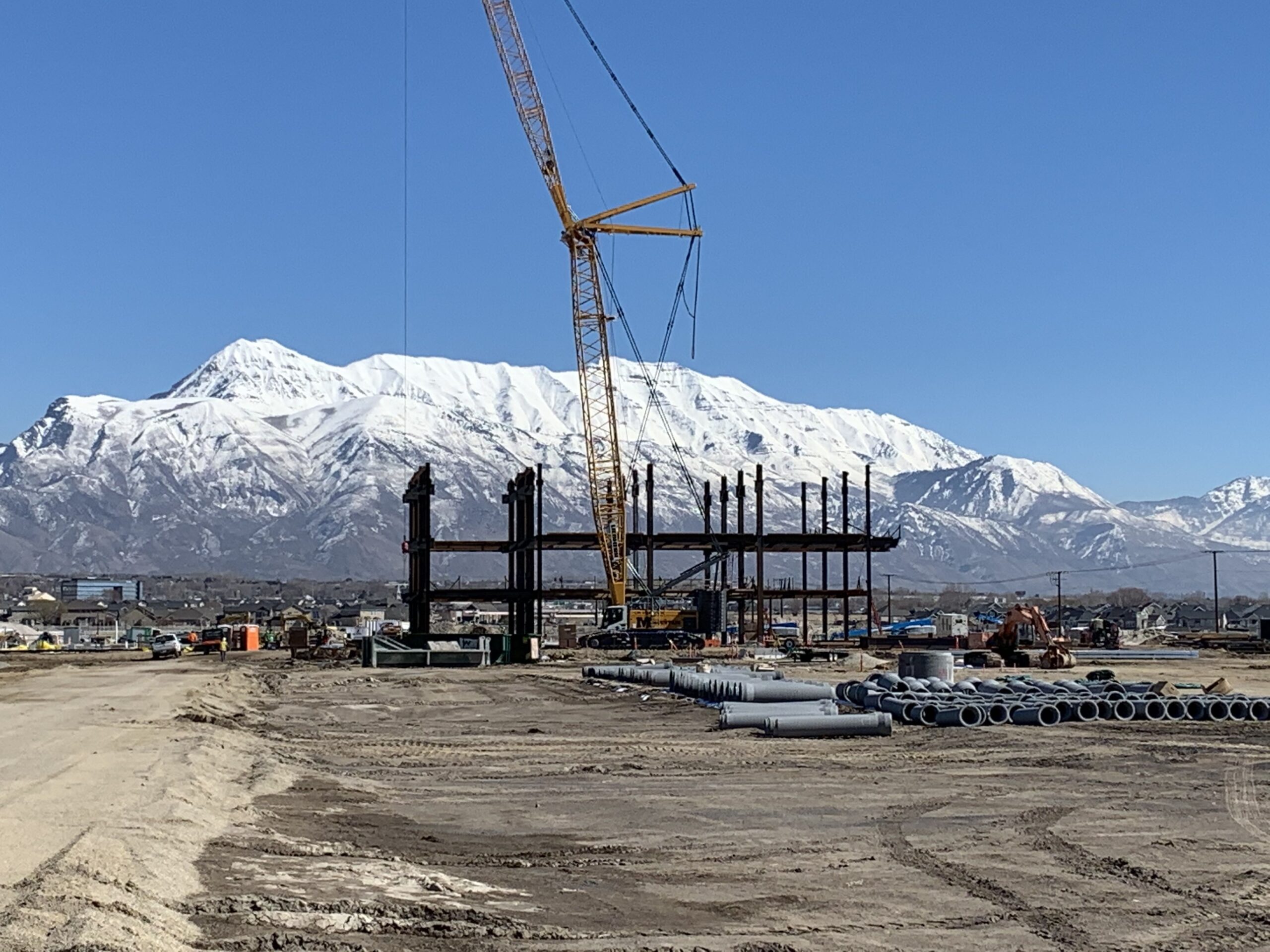 Construction on the new Primary Children's hospital in Holbrook Farms has gone from breaking ground to vertical. The hospital began framing last week, and drivers on 2100 North can see the five-story complex taking shape.
"We can't wait to expand Primary Children's pediatric specialty care in Utah County, and extend the nationally recognized expertise of care closer to home," said Lisa Paletta, RN, Administrator of the Primary Children's Hospital Miller Family campus in Lehi. "We're happy to say that the campus is progressing as planned and is currently on schedule."
The 38-acre campus is set to open in early 2024. It will include a five-story hospital and three-story medical office building, totaling 468,000 square feet. The world-class facility has an estimated cost of $335 million. Gail Miller, the Larry H. Miller Companies' owner, contributed $50 million to the project, and she and her family have been honored with the campus name.
Construction for the hospital will include 4,228 tons of steel,15,759 cubic yards of concrete, and over 1,200 construction workers to complete.
The Lehi location services will include trauma and emergency, a surgical floor, pediatric intensive care, newborn intensive care, behavior health and observation beds. The medical office will consist of outpatient services, sleep study facilities, laboratory services and rehabilitation services. Other amenities will include a Ronald McDonald suite for parents, multiple children's play areas, a conference center and outdoor public space. The campus will also have food services and a gift shop.