Desiree Cooper-Larsen's life impacted many as leader, mentor and teacher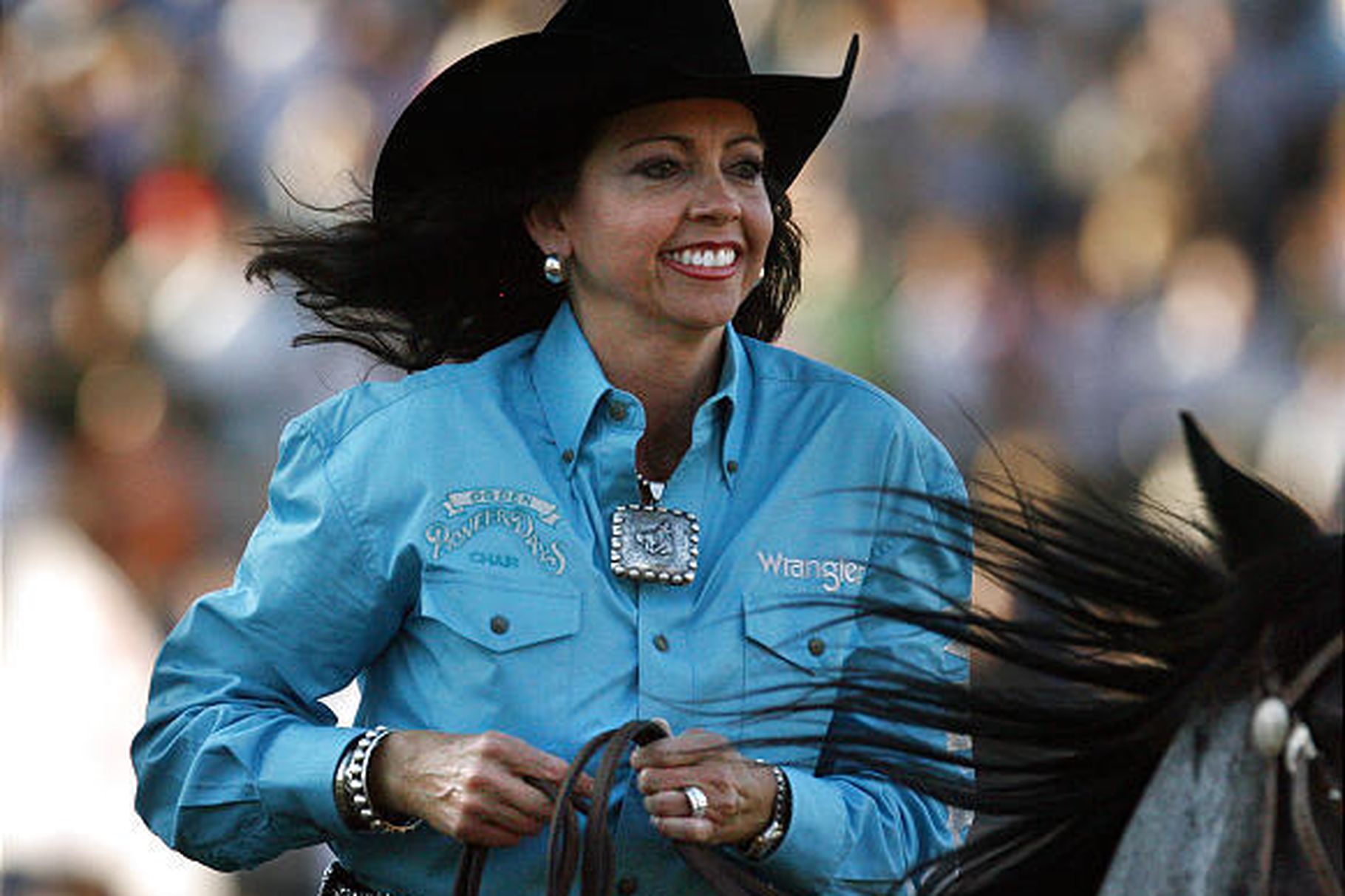 "Watching Des Cooper ride was a beautiful thing to see," quipped a life-time Lehi resident when informed of her death on February 28. "Des," as her many friends called her, was raised in Lehi by her devoted parents, Gary and Bonnie Cooper. Gary was an avid bareback horse rider for almost three decades and passed his love of horses and rodeo competition to his daughter. He and Bonnie built an arena in their front yard where the Cooper kids learned to rope and ride. Desiree perfected her horsemanship skills within eyeshot of the Cooper kitchen table.
Desiree graduated from Lehi High School, where she was a cheerleader and was chosen as the first attendant in the FFA royalty her senior year. Her many friends knew of her love of horses and were not surprised when she was chosen Queen of the Lehi Rodeo Celebration in 1978. She was also chosen Miss Lehi, then was crowned Miss Rodeo Utah in 1979. In the Miss Rodeo America contest, she won the speech award. She was asked to be part of the Miss Rodeo Utah contest committee and was an integral part of the competition for 11 years.
Desiree attended Utah State University, where she graduated with a bachelors and masters degree in Marketing/Education. She was hired as a professor at Weber State University, where her energy, ingenuity, and genuine care for her students were legendary. She was attractive and known for her keen fashion sense. Still, her love for her students and their success was the hallmark of her teaching and led to her earning the Utah Association of Marketing Educators Teacher of the Year Award twice. She mentored thousands of students during 36 years as a WSU professor.
Tributes to her influence filled pages on the Myers Mortuary website. One former student wrote, "There are people that you meet as we go through life that make you feel welcome and that you are the most important person in the world. Desiree was one of those people." Another wrote, "Desiree had a huge impact on me as a student in the Tech Sales department. I was immediately impressed with her poise, grace, and professionalism. She was the classiest lady."
Cooper-Larsen was instrumental in establishing the Alan E. Hall Center for Sales Excellence at WSU.
Along with her teaching duties, Desiree served as chair of the Ogden Pioneer Days Celebration, including the rodeo. She was the first woman to lead this large Ogden community celebration. In 2008, Deseret News reporter Amy Donaldson interviewed her about that honor. Cooper-Larsen said, "I see my gender as an advantage. I think you need a woman's touch. We think differently than men. We see the emotional side, the customer's side."
She oversaw the entire celebration, three parades, art exhibits, a film festival, and the Miss Rodeo Utah pageant. "This is a total team effort," she told Donaldson. "It is also a full-time job." It might be well to add that all of that work was done without pay. Cooper-Larsen explained, "Once you are in the rodeo business, you feel committed. Rodeo is the only sport where the competitor in first or second place will go out of their way to help the other competitors." Under her leadership, the Ogden Pioneer Days Celebration and Rodeo was selected as a Top-5 PRCA Rodeo for 13 years.
A member of the Ogden rodeo committee wrote, "Des welcomed me into her life with loving arms, and she has made a lasting impact on it. I will cherish the summer months at the rodeo grounds. She taught me that I could enjoy things even in stressful times. It was amazing to see where the rodeo grounds started every year and how it ended. Des always knew how to pull it off. She was dedicated to whatever she did. There wasn't a time I wasn't happy and laughing when I was around Des. She made life fun. Des holds a very special place in my heart…"
Desiree Cooper-Larsen was married to Kurt Larsen, who was her most ardent fan and supporter.