Lehi women bringing magic to Main Street with The Holiday Co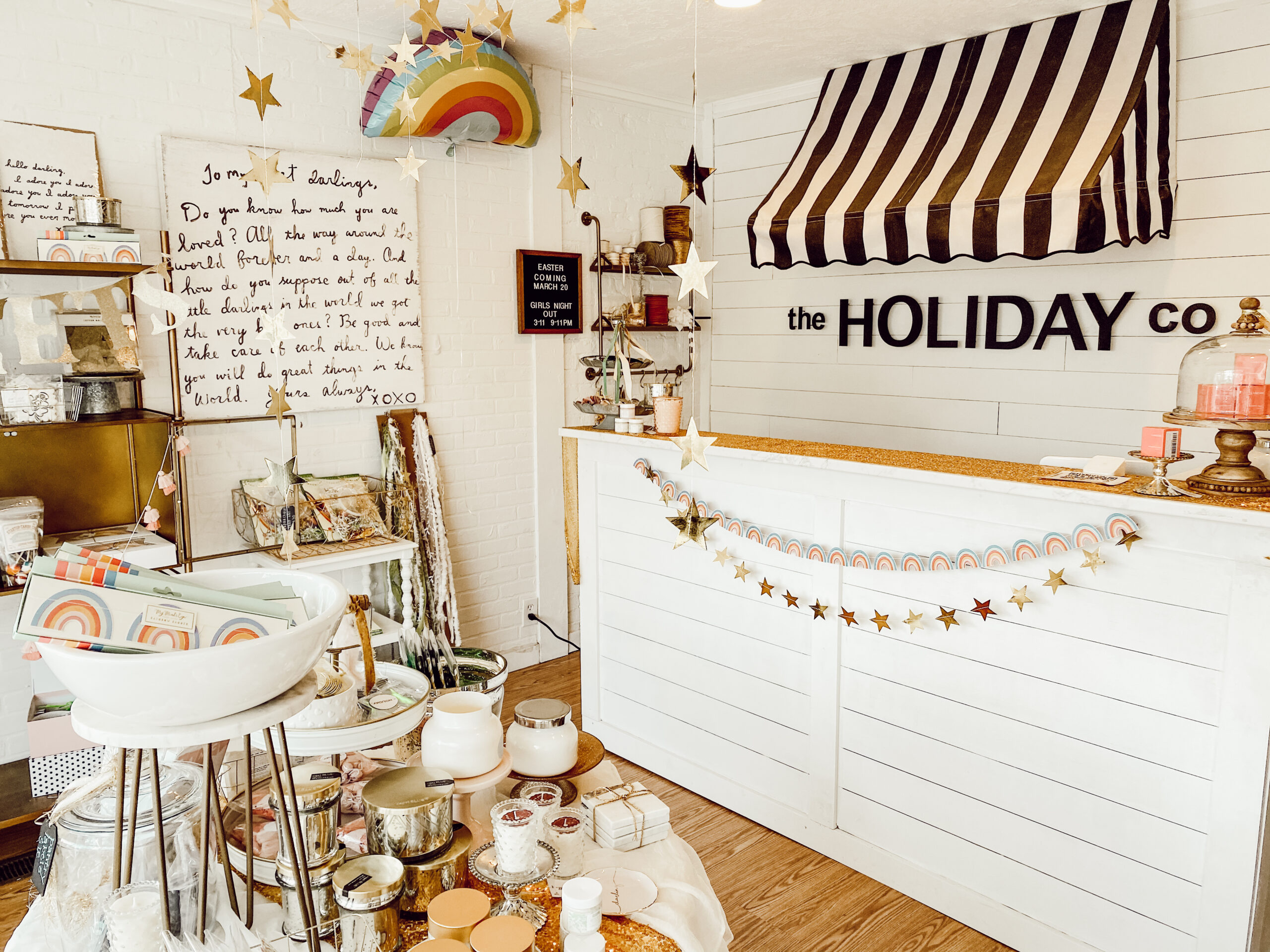 Best friends, business partners, and longtime Lehi residents Kylee Willis and Brittney Winder made a goal to bring holiday magic to families. Their Main Street shop, the Holiday Co, shares that festive vision. The Holiday Co. is all things traditions, little things, and magic. "Creating traditions, so they believe in the magic. Big things start small," is their motto.
The dynamic duo met when their daughters, who attend Lehi Elementary, found out that both of their moms would go the extra mile. They both wrote lunch box notes, made personalized frosted cookies, and sent their daughters to school with special holiday goodies. Willis and Winder met and instantly bonded over their interest in making holidays festive.
Despite working other jobs and being full-time mothers, the like-minded friends decided to combine ideas and interests and organize an all exclusive kit, "The 25-day Elf Co Box," which is similar to the well-known "Elf of the Shelf" tradition. 
Later the duo adopted the name "The Elf Co." and started selling Christmas kits online and had great success, selling out several times. "Traditions for the holidays just makes everything more magical," said Willis. After finding success at Christmas time, they continued to create other holiday kits and special occasion kits, changing their name to what is now, The Holiday Co.
"Our shop is for like-minded moms and anyone who wants magical experiences in their homes, especially for the holidays," said Winder. Other holiday and event kits include teacher and birthday gift boxes, The Lucky Box, The Bunny Box, The Back-to-School Box, and more.
The Holiday Co. started online and made a presence on the social media platform Instagram. With almost 20,000 followers, thousands of families purchased items from their online shop. "It's a little magical thing that is working out for us," said Willis and Winder. Throughout the process, the business partners talked about opening a brick-and-mortar shop somewhere close to home, where people could come in and purchase the boxes and browse.
One day, Willis was driving on Lehi Main Street and saw a space for rent and knew it was the perfect location for their shop. Winder and Willis soon moved in and began to beautify the area to match their message. The shop opened right before Valentine's Day and has been busy ever since, despite the pandemic.
"Having a shop has enabled us to connect with others that we just couldn't have met online," said Willis. The duo's goal is also to have a sense of community and bring magic to Main Street. They also want to collaborate with other businesses. They describe being on Main Street as a "Hallmark experience."
Once a month, they will host a girls' night out for moms and women of all ages to come, relax, learn fun crafts and have fun. At these events, the shop will team up with other businesses for chances to win free prizes, gift cards, and more.
The next Girls Night Out will be Thursday, March 11, from 9-11 p.m. All are welcome.
The Holiday Co. is open every Tuesday and Saturday from 9 a.m.-3 p.m., on 130 W Main Street.