Lehi butcher donates beef organs to local school for hands-on science learning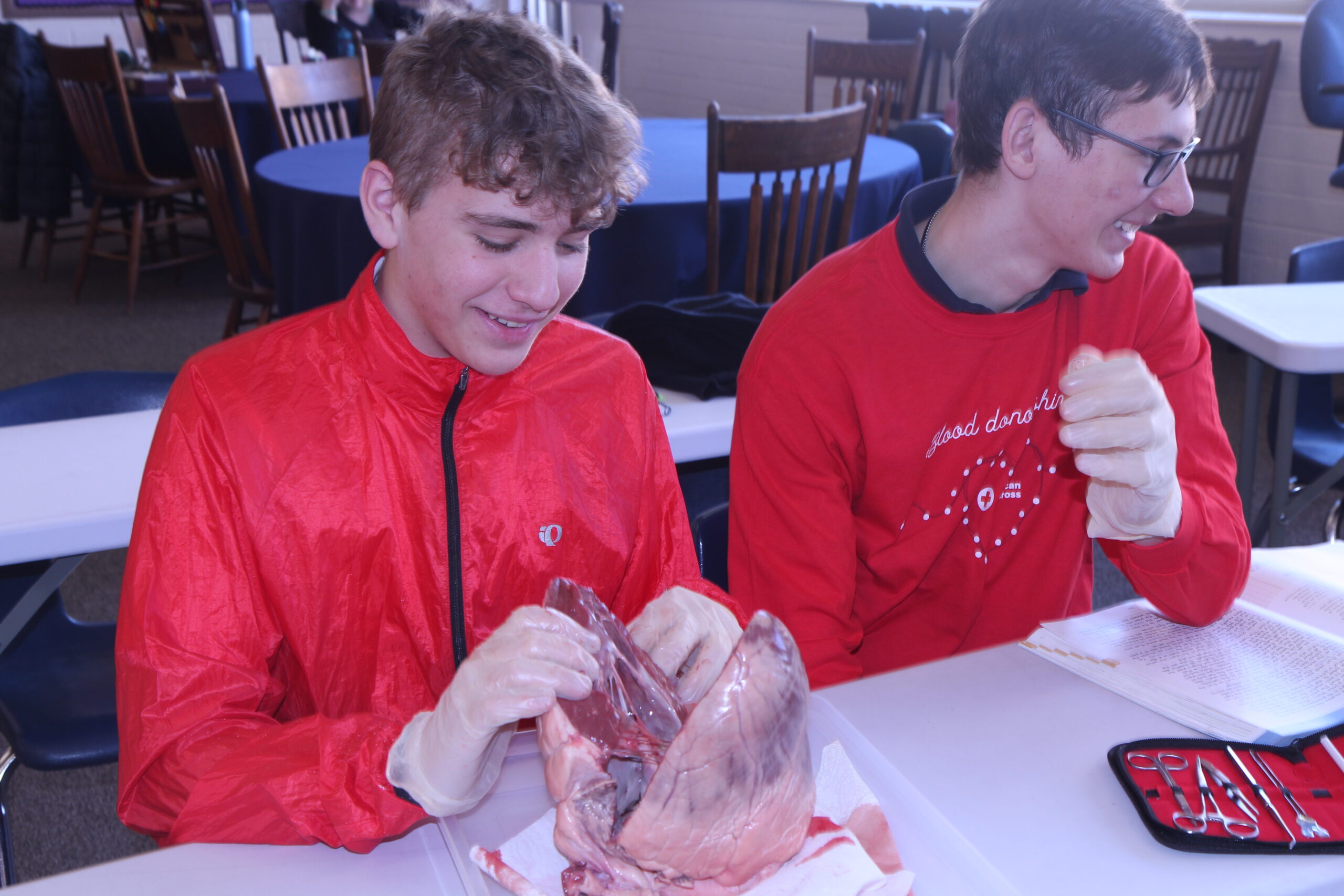 These days, a Lehi butcher is doing more than just cutting meat. He's also helping educate students at a local school by donating beef organs for science and biology dissection projects. The students love it.
Will Ford is an owner of Mosida Market (formerly Carson's Meats), a butcher shop located just east of Costco. Ford was contacted by Denise Carman, Founder and Curriculum Director at Belmont Classical Academy in American Fork, about donating organs for anatomy and physiology class. Ford said he'd love to help.
Initially, the school contacted him asking to buy the organs, but Ford offered to donate them. "We run a full-service butcher shop here, so we do the slaughtering and everything," Ford said, "so they started getting a list to us of what they need, and we get it to them."
The first project, on February 16, involved eyeballs.
The students found them fascinating. School Founder and Principal Jared Carman said one of the students looked at the lens and said it "looked like an Orbeez." 
"They didn't come out how I had expected," said Liam Monson, a freshman at Belmont. "I thought they'd be a perfect sphere, but they came out with all the stuff around them like the nerves in the back and everything."
The specimens also included the eyelids, lashes and tear ducts.
Students were impressed by how tough the eyeballs– which are about the size of a billiard ball – were.
They had a similar surprise when they dissected hearts two weeks ago, discovering that heart strings are so tough they could hold up the entire organ, weighing four to five pounds.
Monson said that even though he and his dissection partner cut the heart "the wrong way," they were still able to find all the right parts. After learning about organs in a book, he loved that they got to see them in real life and work with them. "I got a better grade on my test because of it," he said.
Dr. Kent Pollock, the anatomy and physiology teacher, is delighted that students have the opportunity to learn on fresh organs, unhindered by swelling or shrinkage caused by chemicals typically used to preserve specimens. They also avoided the off-putting smell created by those chemicals.
Pollock described students' fascination as they discovered they could put their fingers through the openings of the heart, touching their fingers end to end. "They could see literally how that was a closed plumbing system."
When it's time for dissection, Pollock picks the organs up from Ford's store, his wife cleans them up a bit, and then the students get to work on learning.
The next dissection will involve the digestive tract – stomach and intestines. And after that, they will look at kidneys, ureters and a bladder.
"It's really interesting to see organs from these large animals," said Pollock. "They are nearly exactly the same compared to human organs. That's a great benefit – that these kids can see it."
Ford brings his meat in from Mosida ranch, located on the other side of Utah Lake between Saratoga Springs and Elberta. The farm uses regenerative agriculture practices raising of a variety of breeds, including Angus, Charolais and Wagyu.
In addition to fresh beef cuts, Mosida Market also sells cheese from the same farm and pork and chicken from Wasatch Meats.