Lehi boys basketball beats top-ranked Alta in dramatic finish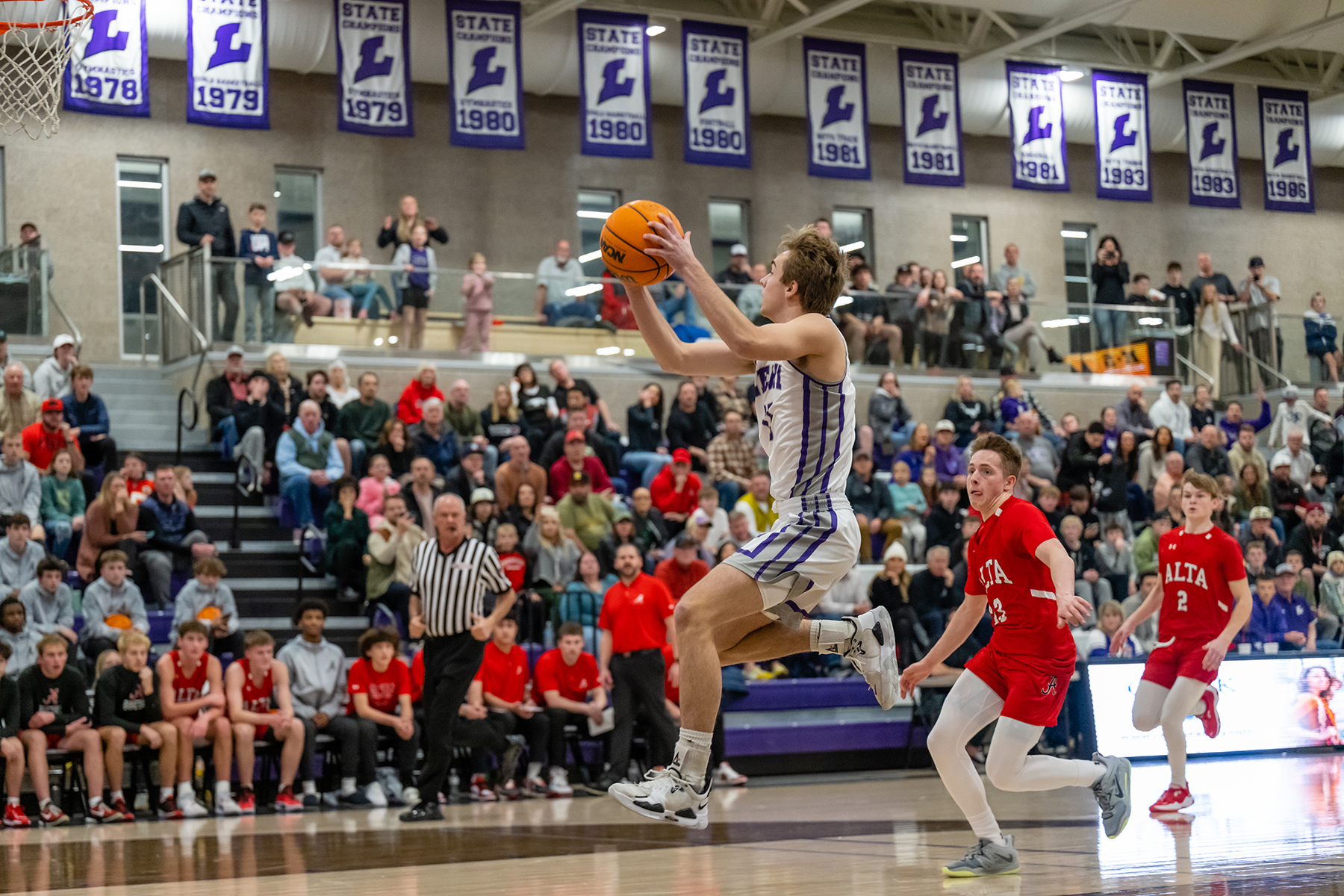 The Lehi boys basketball team led for a good portion of their first-round road game against 5A No. 1 Alta on Jan. 13 but couldn't hold it together down the stretch and ended up falling by seven points.
Tonight it was payback time.
The Pioneers led for most of their home return date, gave up the lead late, but then made the critical plays in the final minute to pull out a tense 48-47 victory and deal the Hawks just their third loss of the season.
The split means Lehi and Alta now share first place in Region 8. If both teams win out, they will share the league title.
The Pioneers had a 43-33 lead heading into the fourth quarter, but the Hawks then launched a 12-0 run to make it 45-43 with 4:07 left on the clock.
Lehi managed to get one bucket to go down to tie the score with 36 seconds left. Alta retook the lead with 14 seconds remaining.
With the time ticking away, junior forward Grayson Brousseaupulled up and canned a trey with five seconds to go. The Pioneers defended well and the Hawks missed a shot they had to take to allow the home squad to close out the huge win before a packed house.
Check out this week's issue of the Lehi Free Press for the full story and photos.