Falcons swimmers get second at region meet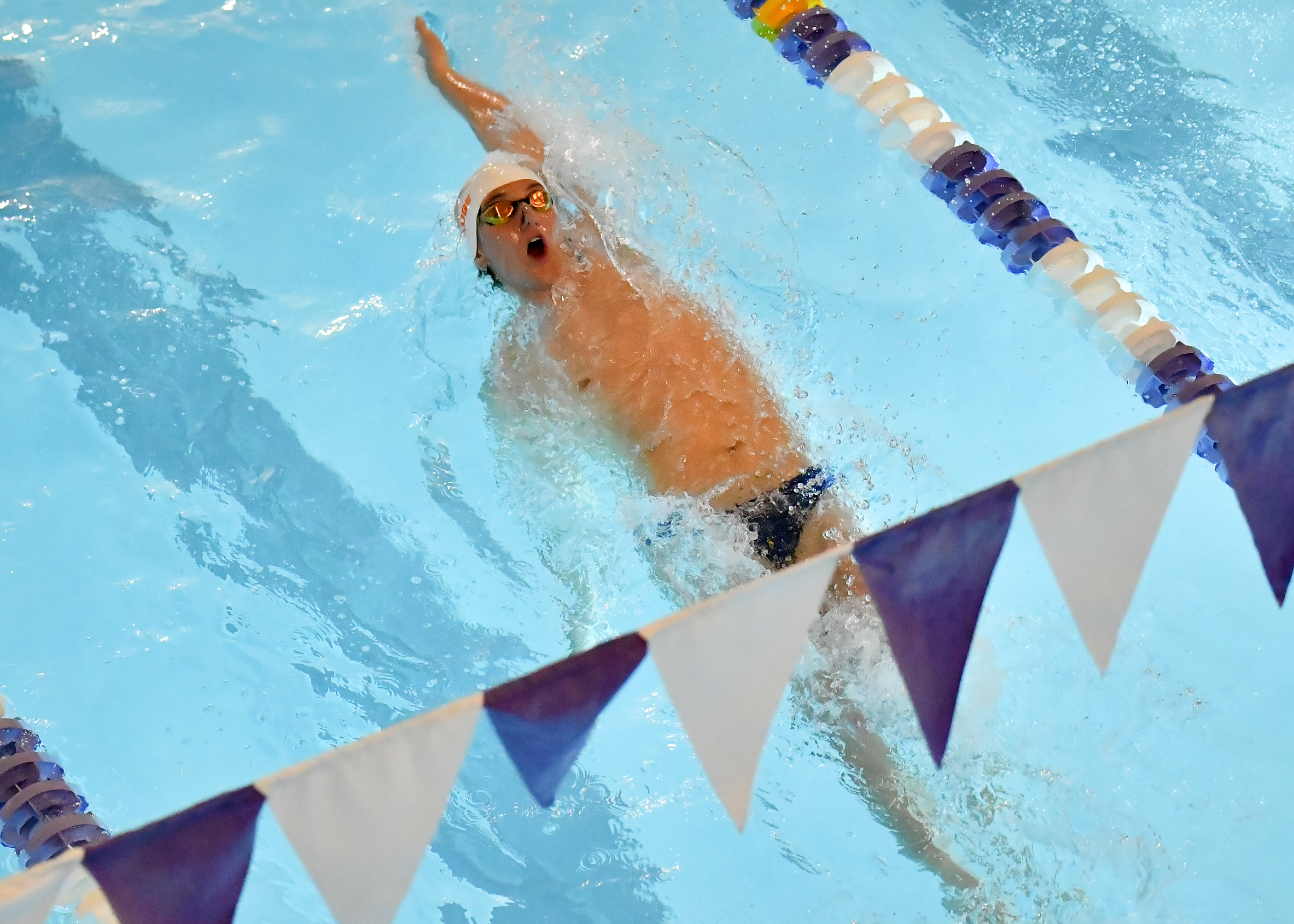 The Skyridge swim squad placed second in the combined team scores at the Region 4 meet held Jan. 27-28 at the South Davis Recreation Center. Lone Peak earned first place with 832 points, while the Falcons had 668. American Fork was third with 586 points, edging Pleasant Grove at 585 points.
The Falcons were fourth in the girls rankings by 23 points but finished first in the boys division by eight points over Corner Canyon. This was the final opportunity for Skyridge swimmers to earn a spot at the upcoming state meet at BYU on Feb. 17-18.
Entrants qualify by placing in the classification's top 32 times for individual events and the top 20 times for relay events earned during sanctioned meets throughout the season. The Falcons will not know for sure who will advance to the state meet until all region meets have been completed.
Here are Skyridge's top-three finishes by event at the region meet.
• In the girls 200-yard medley relay, the Falcons earned silver with Dani Cannon, Anya Clark, Kate Pollmann and Ella Comire. They were less than a half-second behind the winners.
• Skyridge got gold in the boys 200IM relay by 1.24 seconds with Spencer Stowers, Nate Moir, Lincoln Burr and Mason Hemmert. Wade Ogden claimed bronze in the individual 200IM race.
• Hemmert won the 50-yard freestyle by a quarter-second.
• Burr took the bronze in the 100-yard butterfly in a photofinish with second place.
• In the girls 100-yard freestyle, Cannon finished with the silver within a half-second of first place. The Falcons earned the top two spots in the boys event, with Hemmert edging Stowers by less than a second.
• Kara Moir finished third in the girls 500-yard freestyle but was well off the winning pace. Big brother Nate got bronze in the boys race.
• The Falcons were a competitive third in the 200-yard freestyle relay with Ogden, Sam Mortensen, Stowers and Skyler Taylor.
• Cannon edged her competition in the 100-yard backstroke to earn the gold. Stowers won the boys race by about a half-second and Burr got the bronze.
• Clark garnered silver in the girls 100-yard breaststroke by less than a half-second. Ogden won the boys race by a similar margin and Moir was a close third.
• Skyridge was a distant second in the girls 400-yard freestyle relay with Moir, Alyssa Huff, Pollmann and Cannon. The boys won their race by nearly a second with Ogden, Mortensen, Moir and Hemmert.