Lehi swim team places third at region meet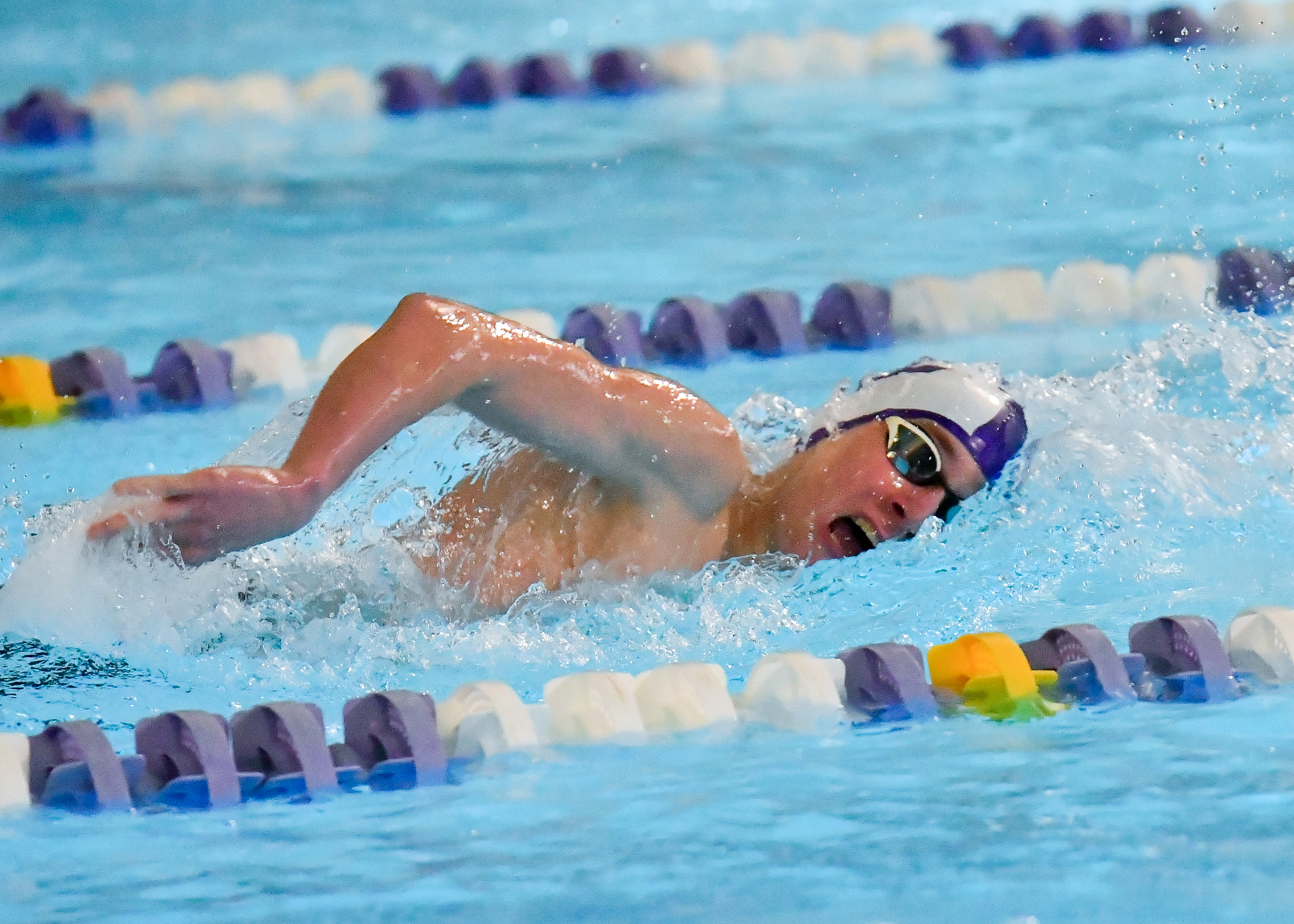 The Lehi swim team finished third in the combined team scores at the Region 8 meet held Jan. 27-28 at the Provo RecreationCenter. Alta was the winner with 837 points, followed by Timpview with 758.5 and Lehi with 686.5. Jordan was a distant fourth.
The Pioneers finished third in the girls rankings by 11 points and were fourth in the boys events by 10 points. This was the final opportunity for Lehi swimmers to earn a spot at the upcoming state meet at BYU on Feb. 17-18.
Entrants qualify by placing in the classification's top 32 times for individual events and the top 20 times for relay events earned during sanctioned meets throughout the season. The Pioneers will not know for sure who will advance to the state meet until all region meets have been completed.
Here are Lehi's top-three finishes by event at the region meet.
• In the girls 200-yard medley relay, the Pioneers were second with Alyssa Soderquist, Sydney Zurmely, Addi Zobrist and Kalia Hasselbach.
• Lehi won the boys 200IM relay by more than seven seconds with Bryce Broadhead, Bridger Smith, Jan Peischler and Andrew Pulham. Smith went on to win the individual 200IM by 2.43 seconds.
• Zobrist took second in the girls 50-yard freestyle. Matt Pendleton won the boys race by just under a half-second.
• Broadhead captured gold in the 100-yard butterfly by about a half-second.
• Rilynn Smith came in third in the girls 500-yard freestyle, finishing just under six seconds behind the leader. Peischlerwas a distant second in the boys event.
• Hasselbach earned the silver in the girls 100-yard backstroke but was five seconds out of first. Broadhead easily outclassed the field in the boys event by finishing 2.33 seconds ahead of his closest competitor.
• Zurmely won the girls 100-yard breaststroke in a photo finish. It wasn't so close in the boys event, where Smith got gold by 3.03 seconds.
• The Pioneer girls were a distant second in the 400-yard freestyle relay with Hasselbach, Smith, Liesel Ford and Zurmely. In a very tight boys final, Lehi took the bronze but was within a second of first place with Smith, Peischler, Pendleton and Broadhead.